FREE SHIPPING ON ORDERS OVER $69.00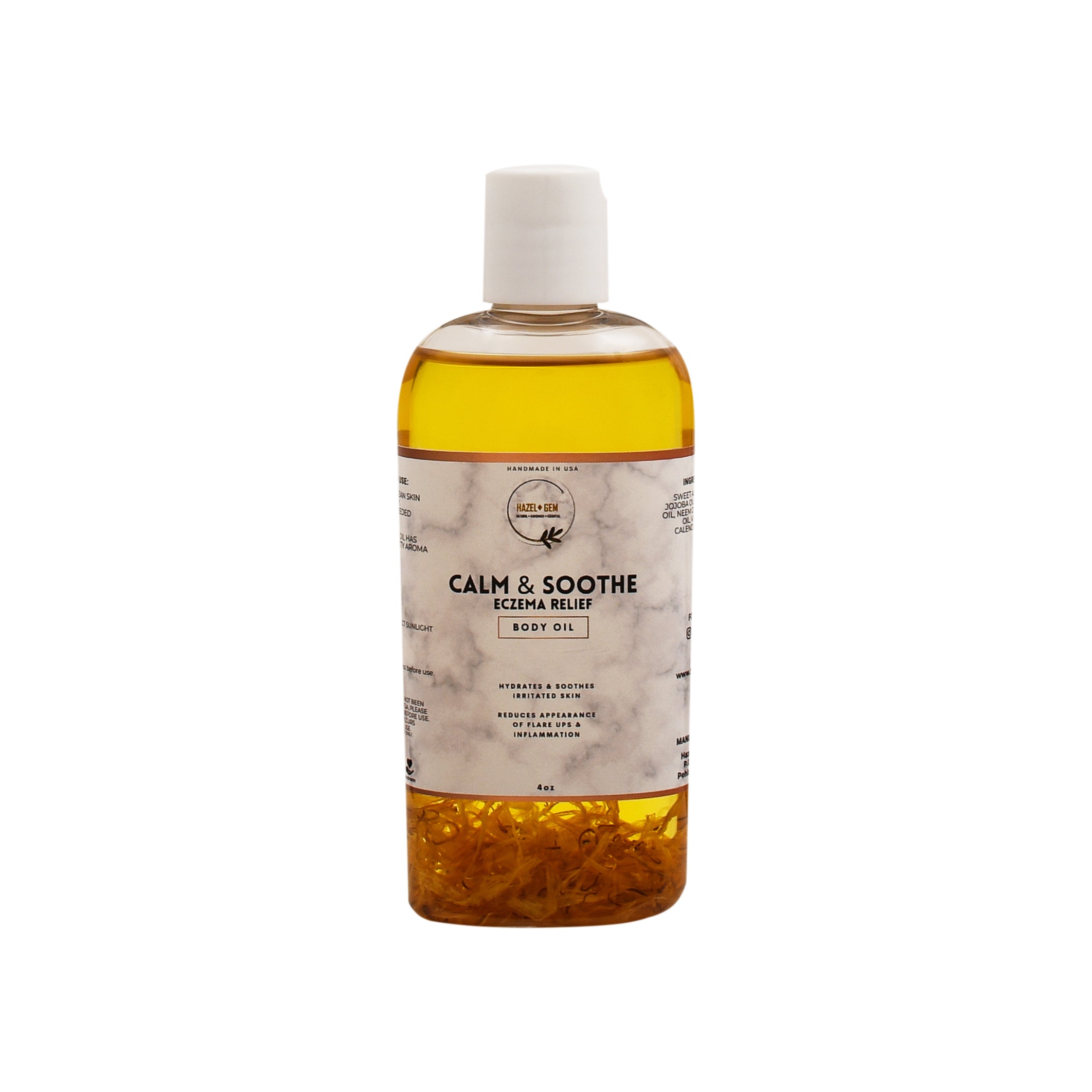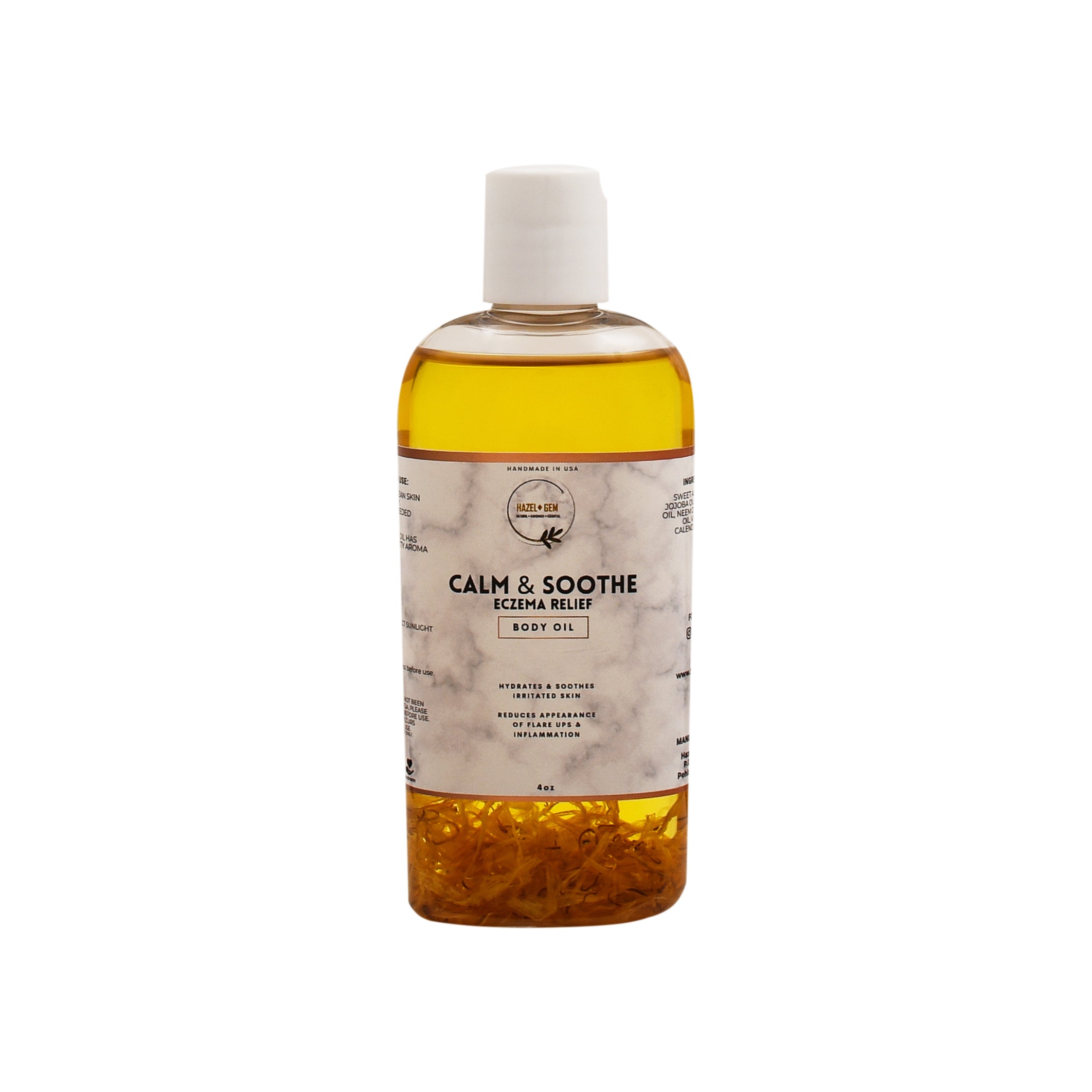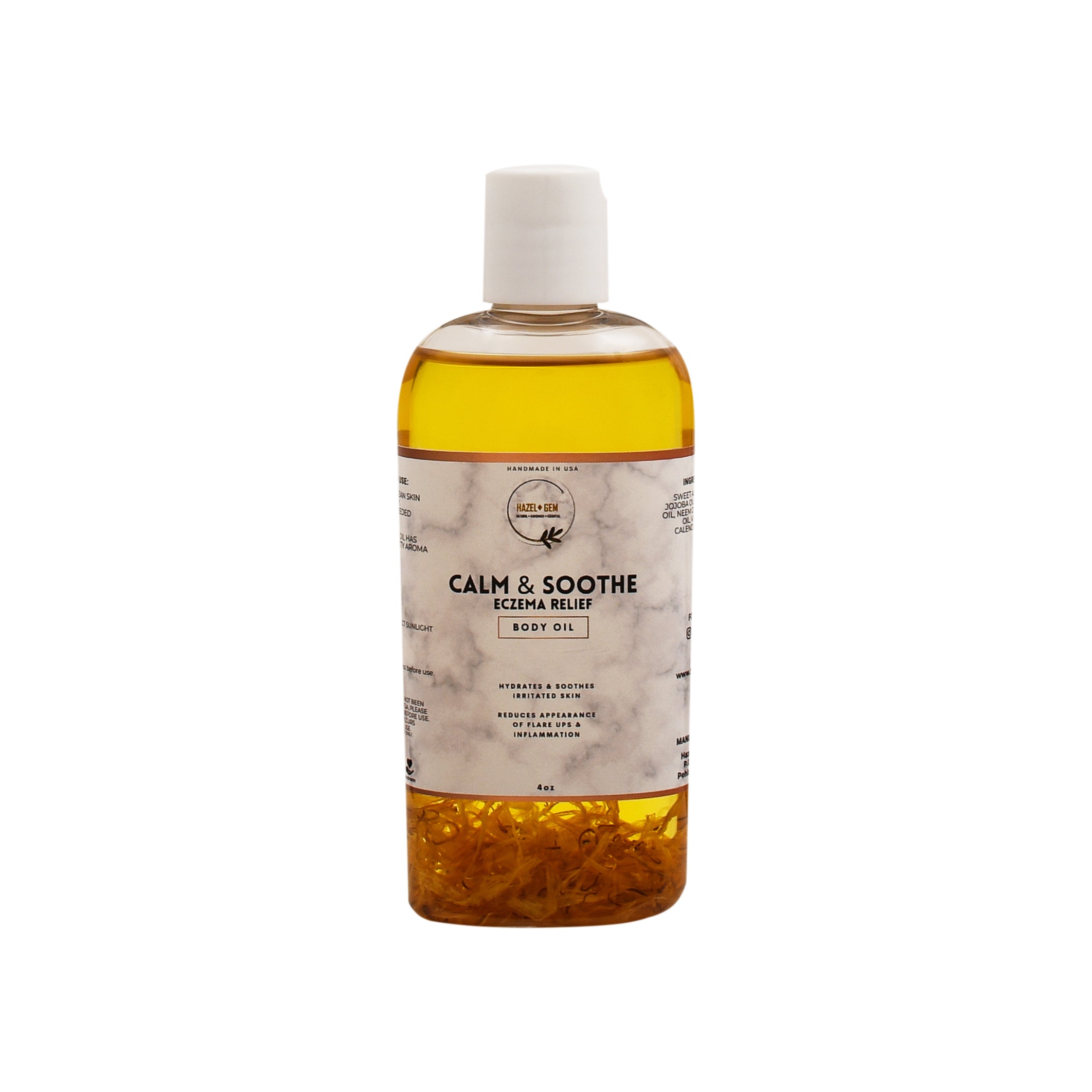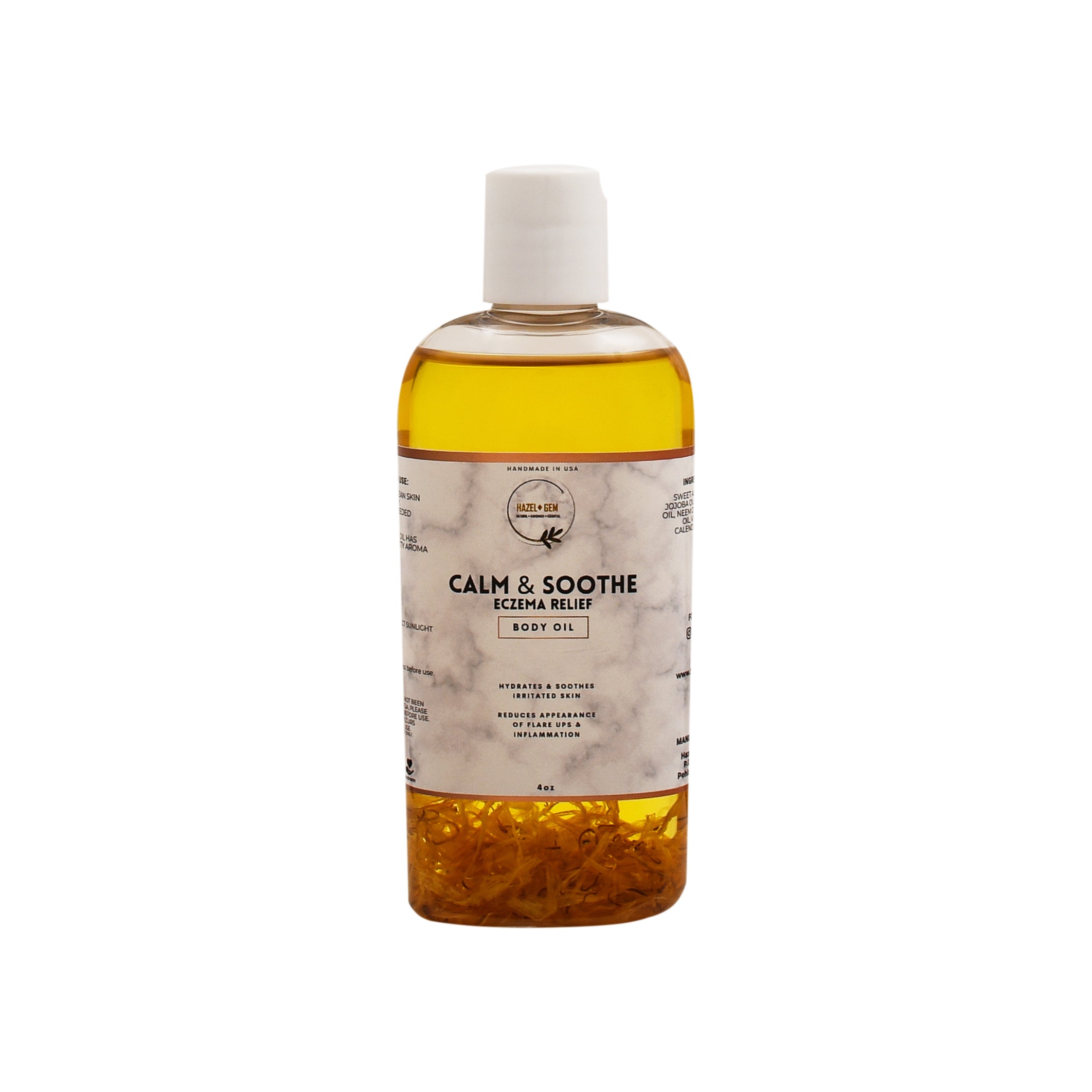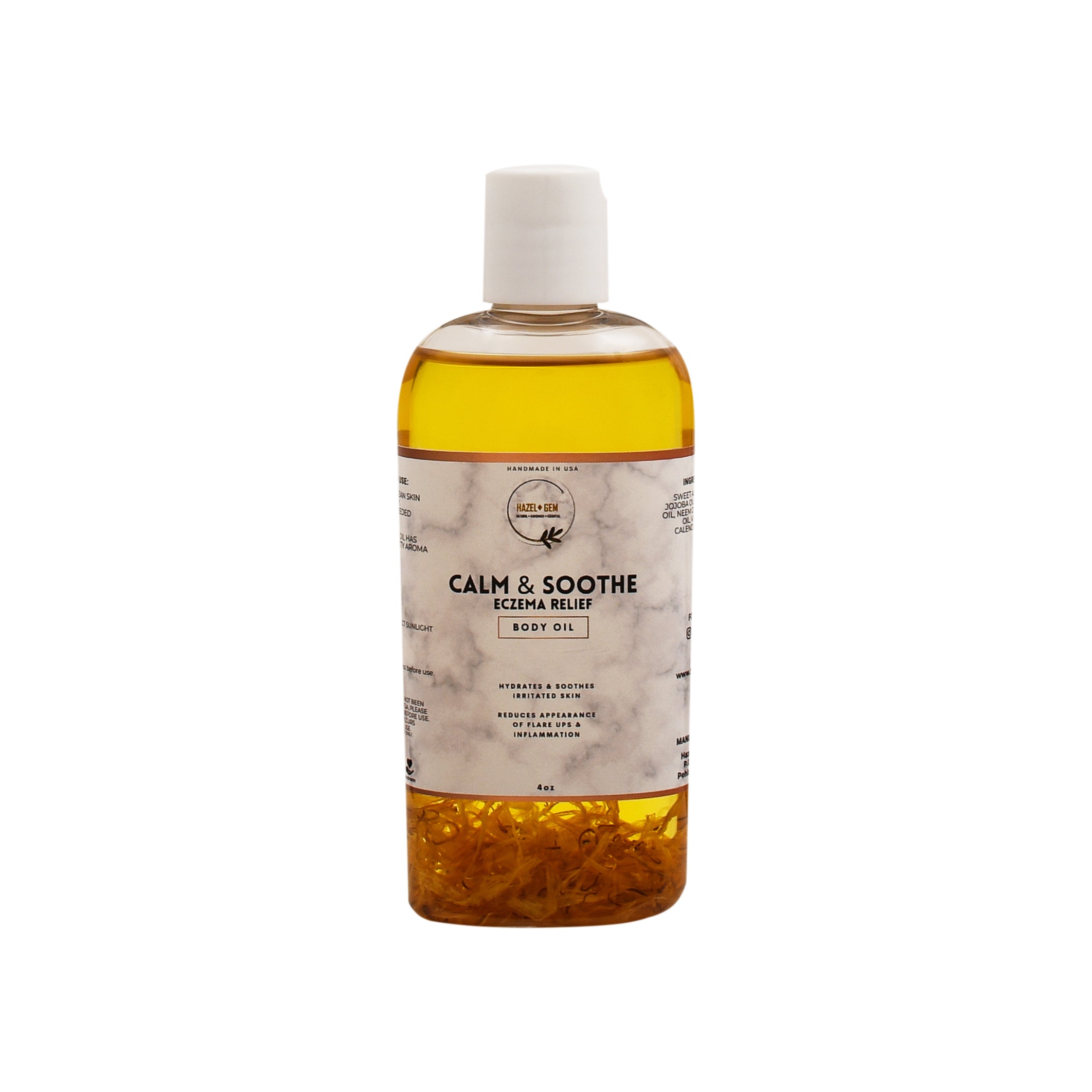 Calm & Soothe Eczema Relief Body Oil
BENEFITS:
Hydrates & Soothes Irritated Skin
Reduces Appearance of Flare Ups
Provides Relief to Affected Area 
INGREDIENTS: 
Calendula Oil, Jojoba Oil, Sunflower Oil, Neem Oil, Sweet Almond Oil, Vitamin E, Calendula Petals
Pure Neem Oil has a natural nutty aroma
4oz
Shelf Life: 6 Months
DIRECTIONS:
Apply to clean skin daily, use as needed on irritated skin
EXTERNAL USE ONLY
This product has not been evaluated by the FDA, consult physician before use. Discontinue use if irritation occurs
Amazing
I have been using this eczema oil for a consistent 6 months & It has done my skin justice. No flare ups. No itchy skin. I use this as a part of my daily moisturizing routine. 10/10
Calming Eczema Oil
This oil has saved my life. With it being 100% natural my skin absorbs and retains moisture with no dry or itchiness. My boyfriend also uses this oil to help when his eczema flares up. Instant relief. He doesnt flare up as much because of the combination of not only this product but the other Hazel Gem products we use.
Best
Honestly the only thing working for my skin right now! I have extremely dry skin due to my eczema and this oil is the only thing that soothe and calms my skin even during flare ups! We need a bigger bottle 🤗
By Far one Of The Best Products I've Ever Used For My Eczema strongly recommended 10/10
Eczema Relief
Eczema Relief Body oil has all natural ingredients which makes it safe and perfect for my Daughter's skin. I love the smell and it leave her skin feeling smooth and hydrated.