FREE SHIPPING ON ORDERS OVER $69.00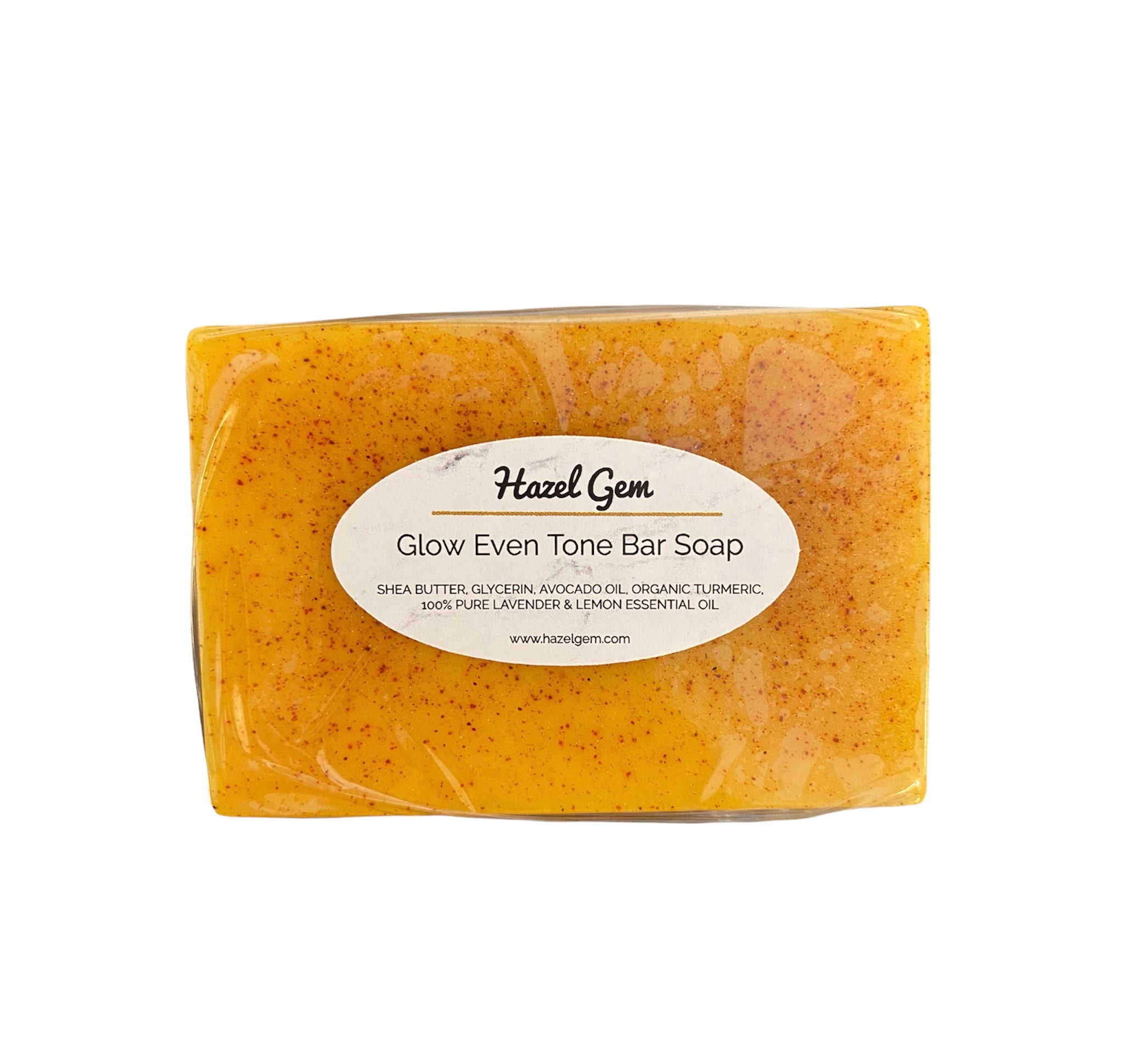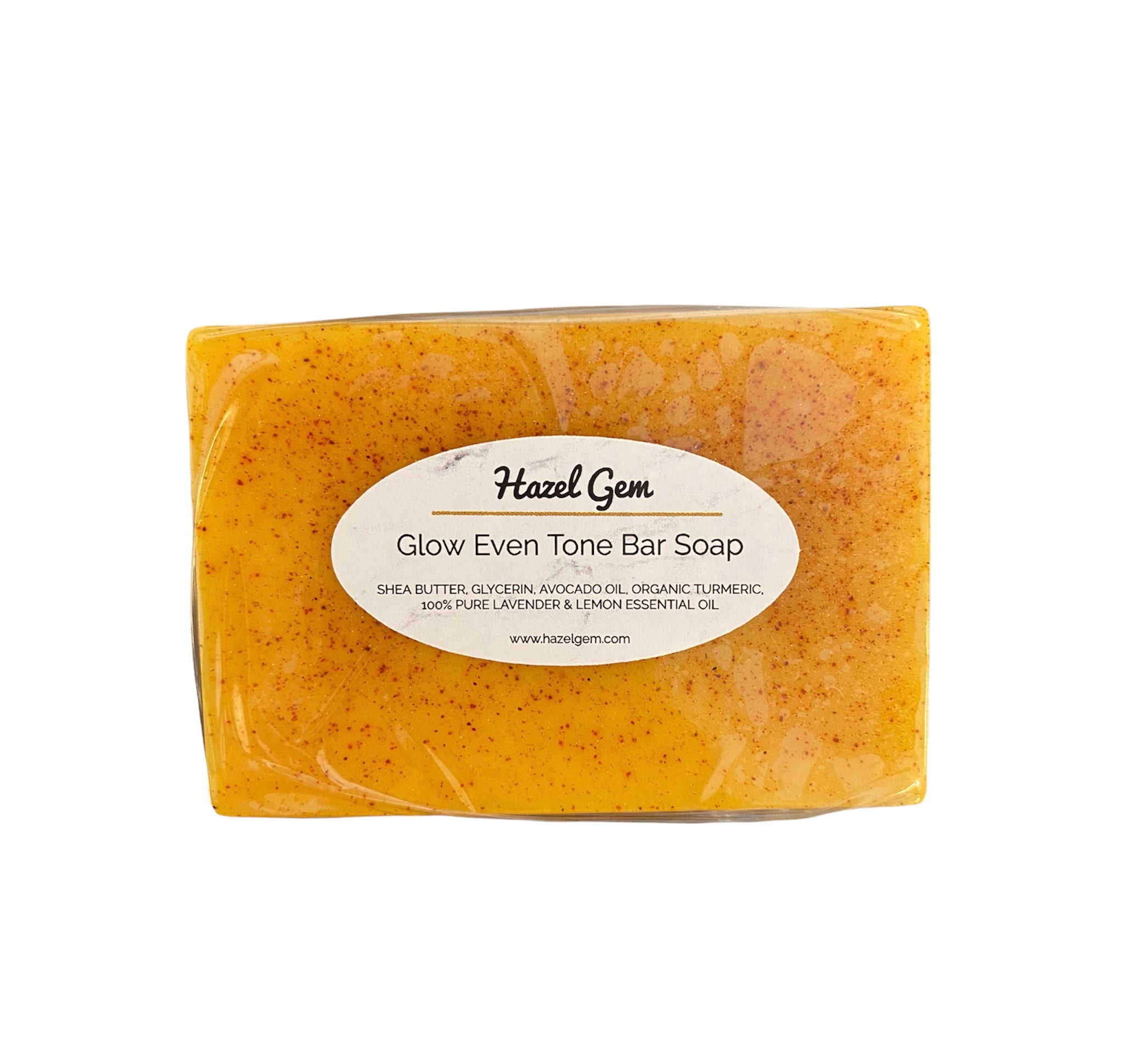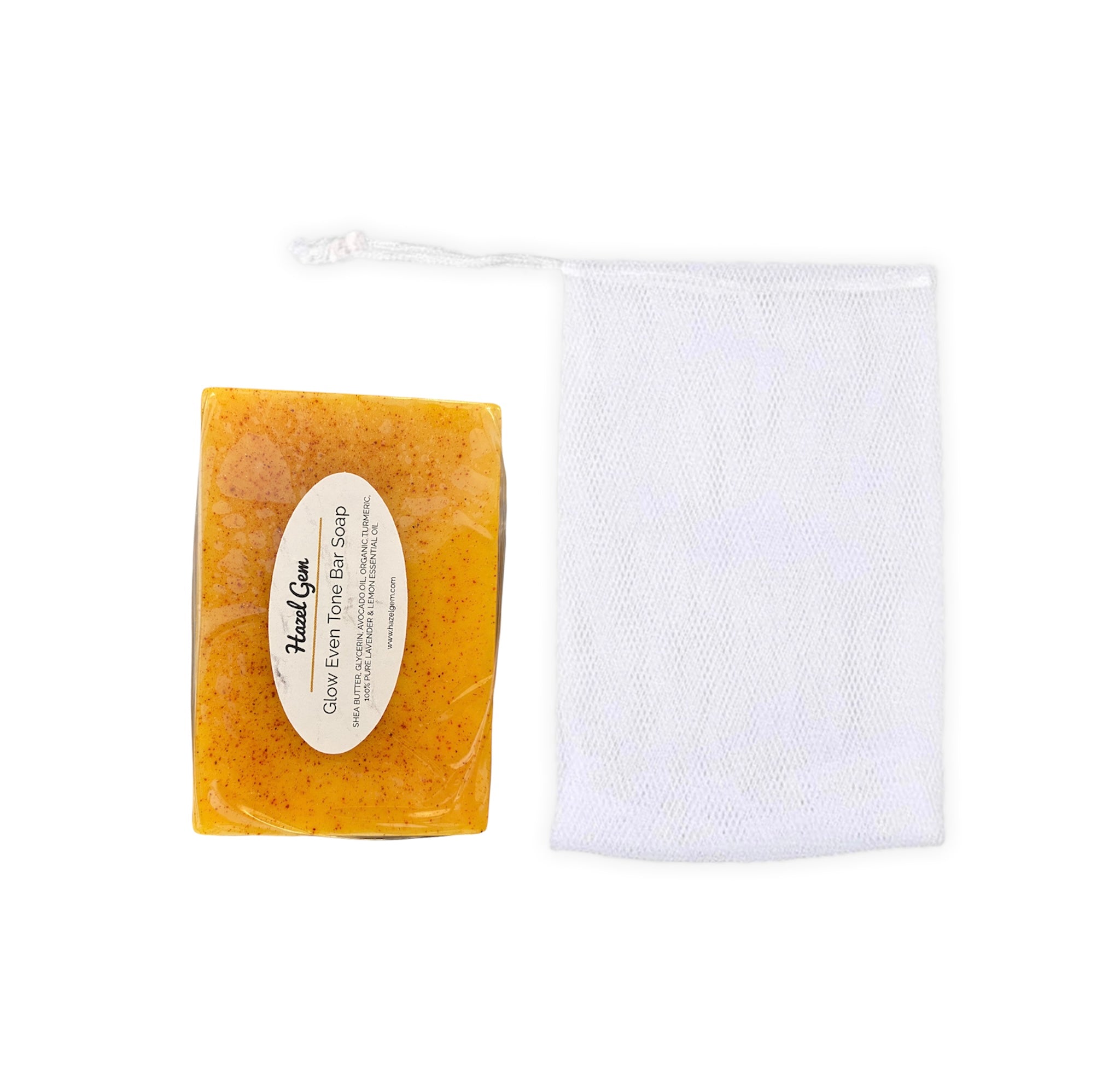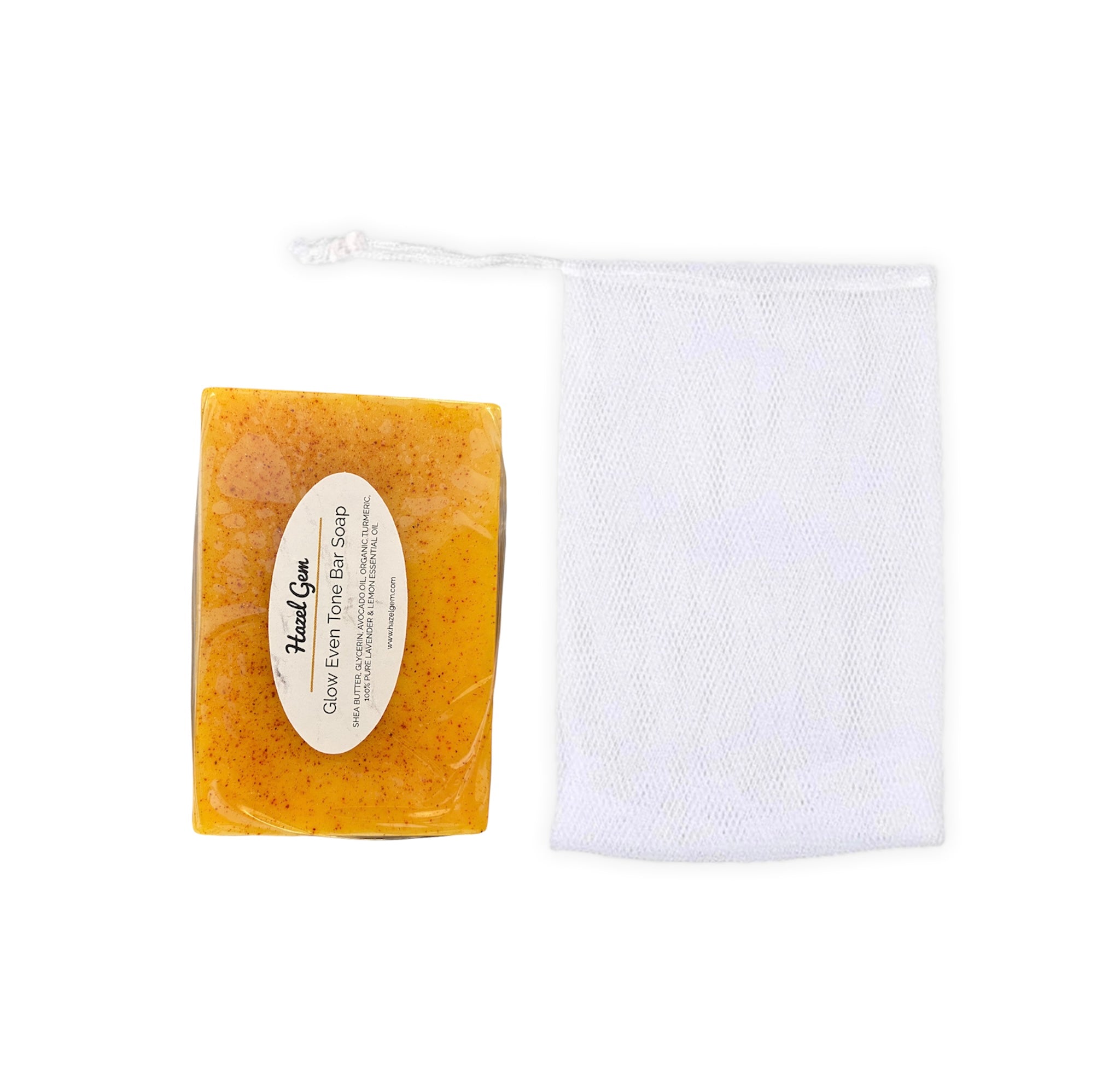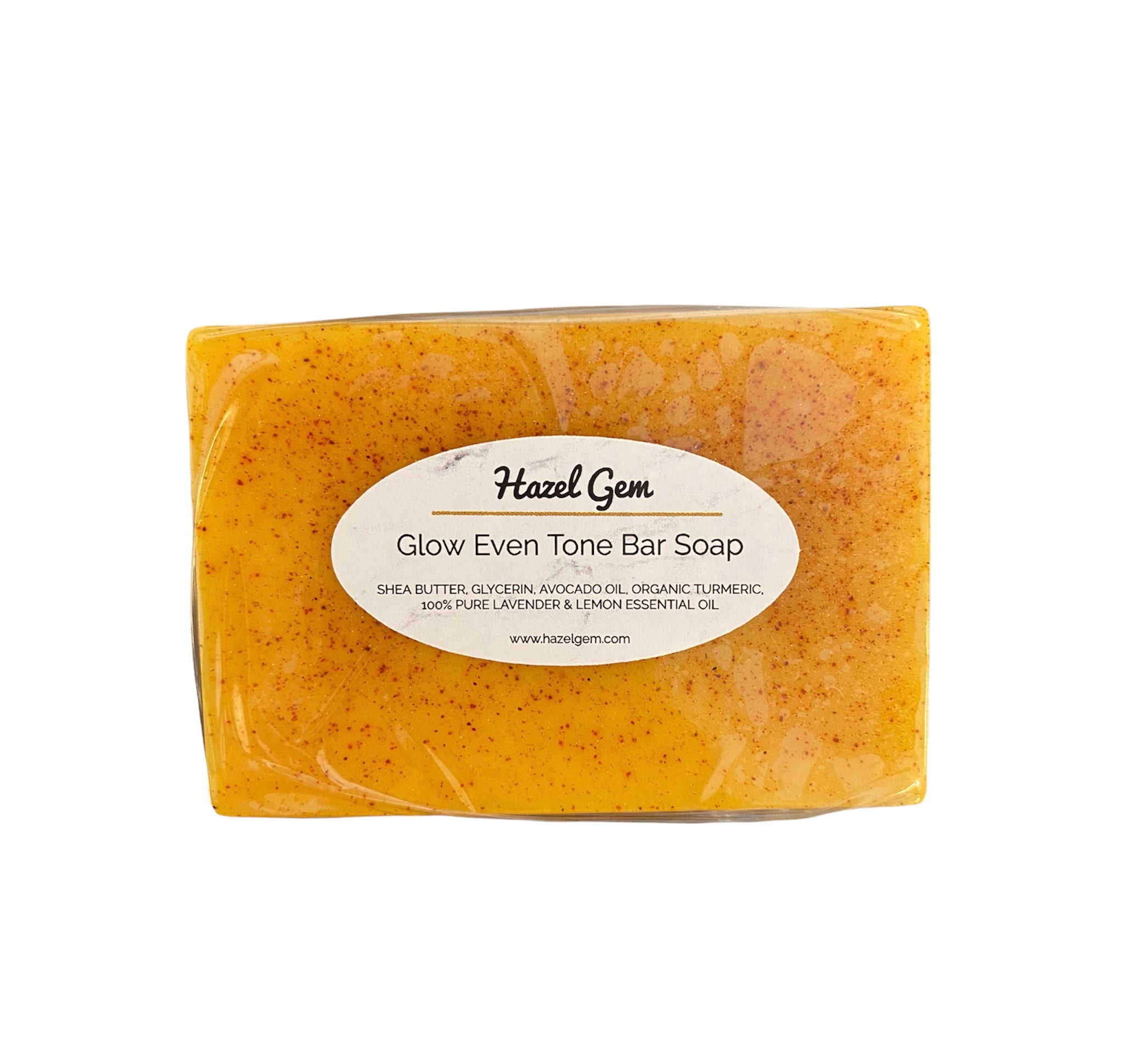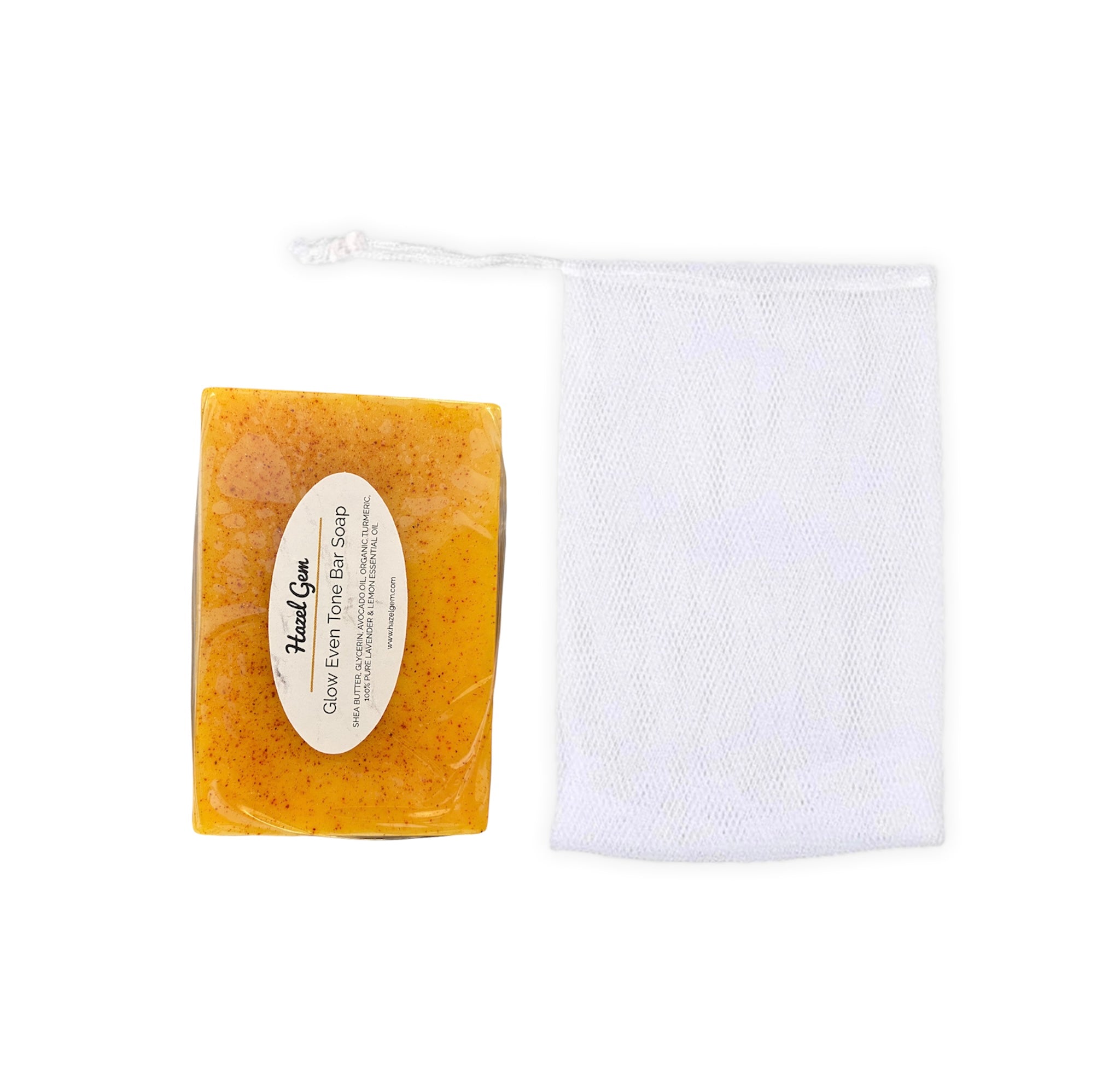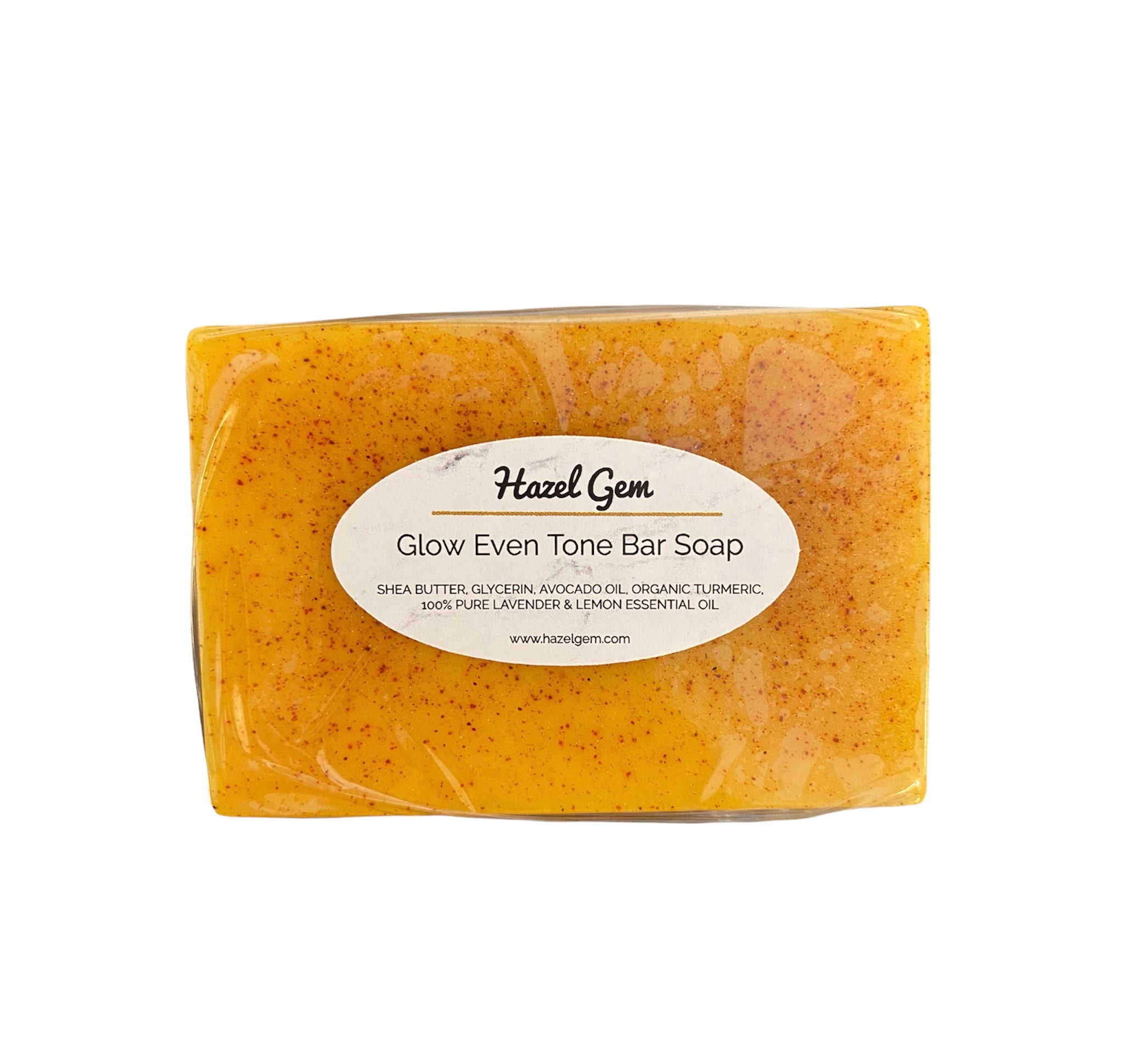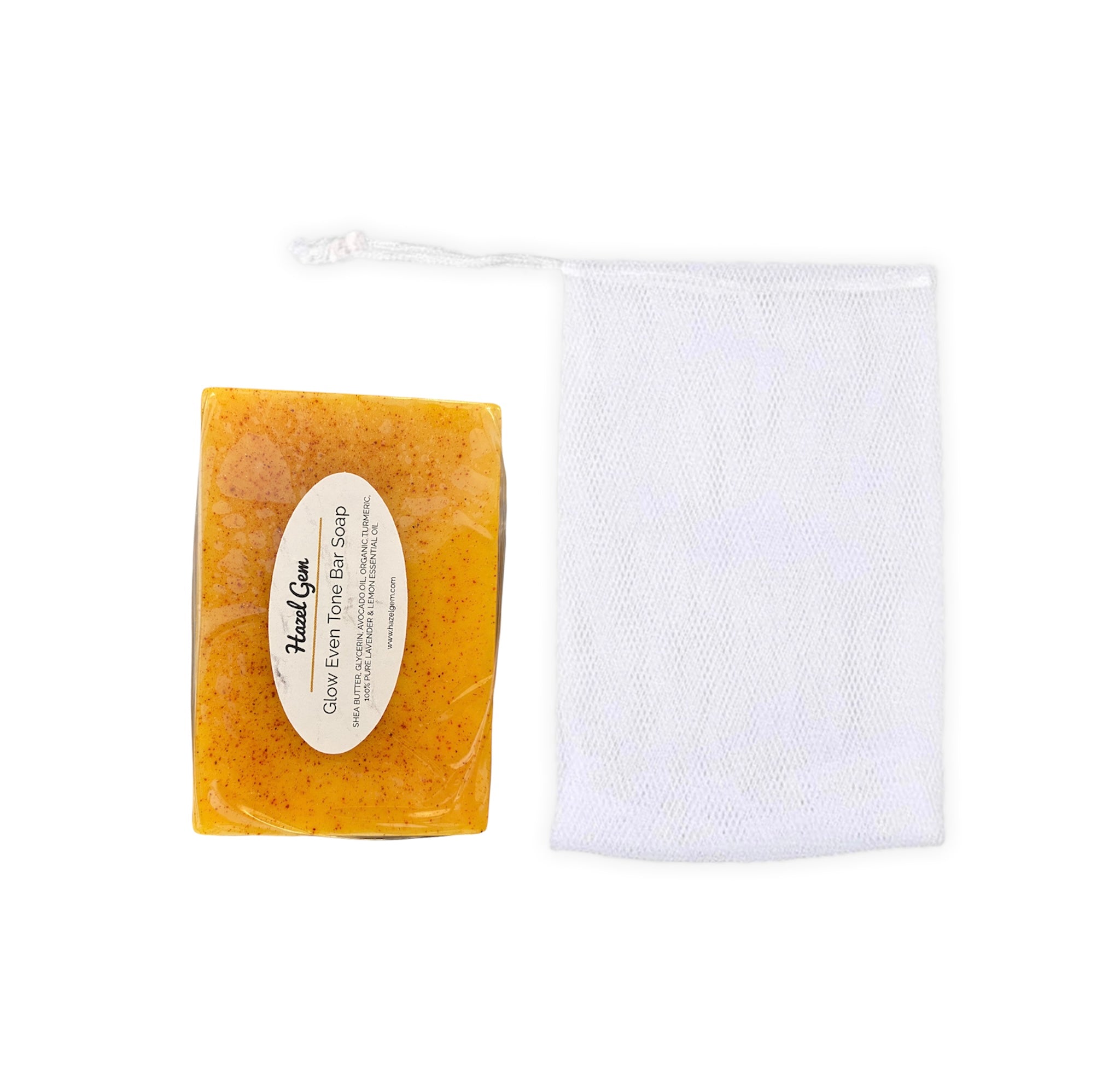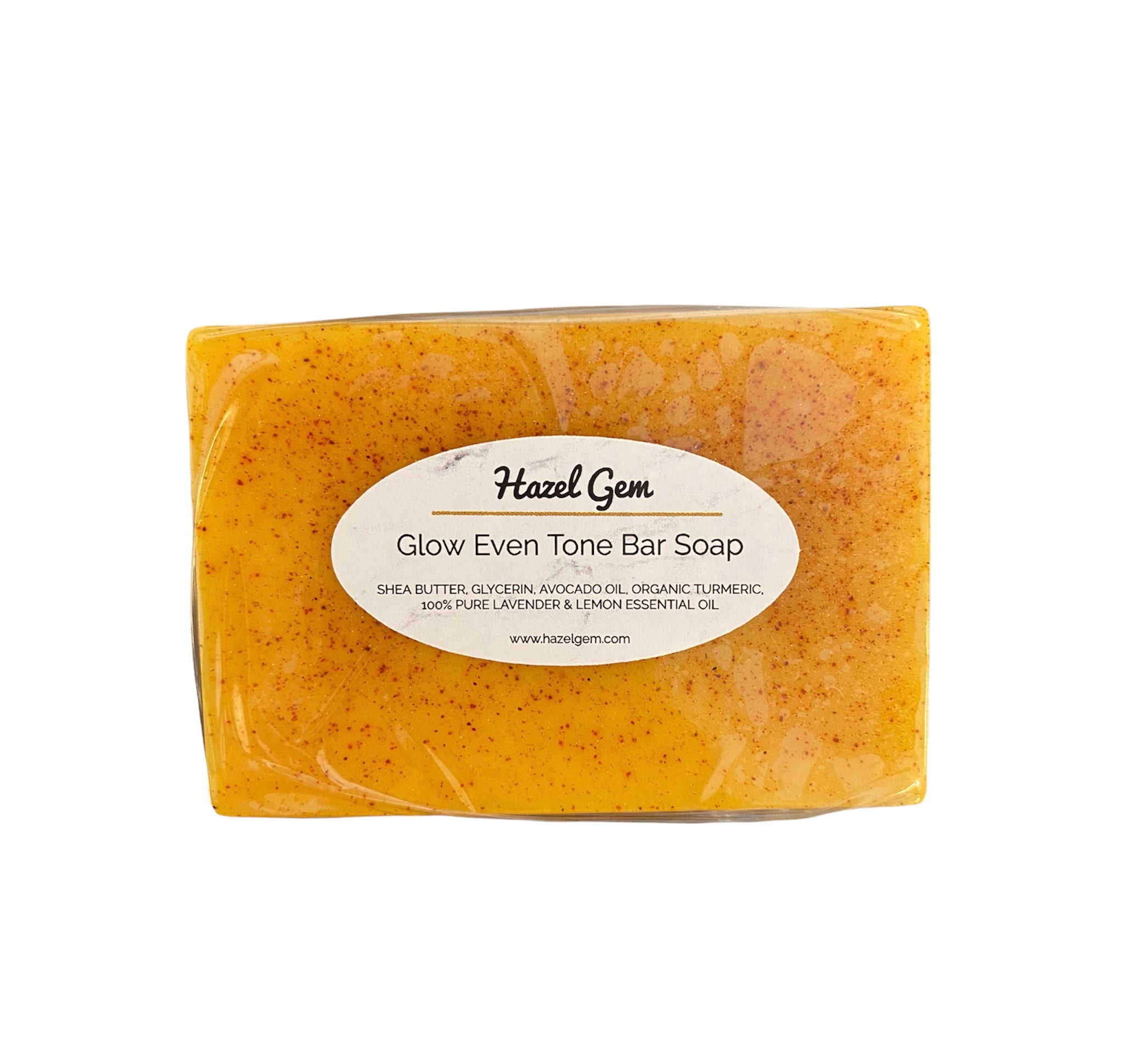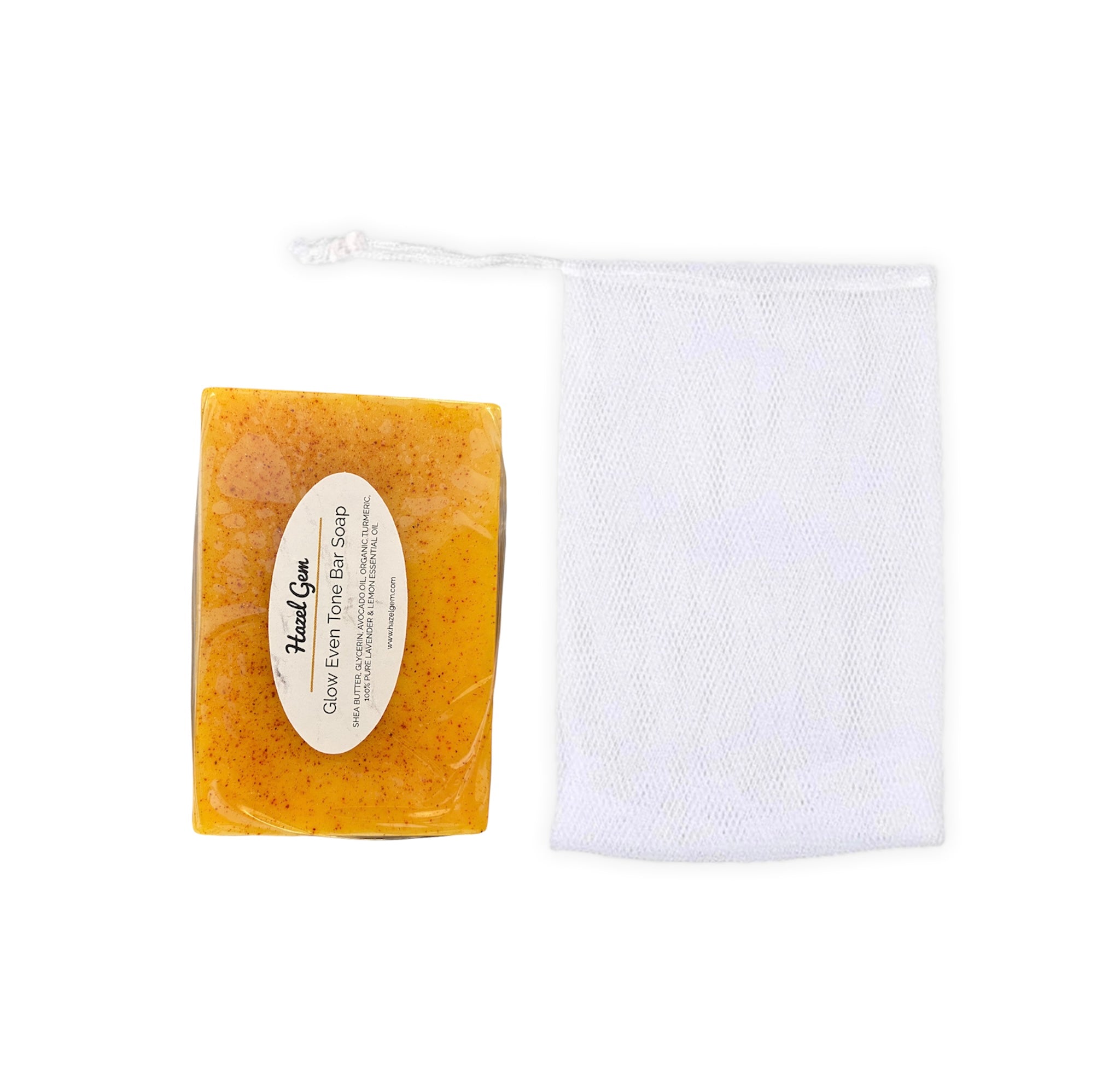 BENEFITS:
Glow Even Tone Beauty Bar Helps Diminish the Appearance of Dark Spots and Hyper-pigmentation on Face, Neck and Under Arms

Add an Exfoliating Mesh Bag for a Deeper Clean! It is Great for Removing Dead Skin Cells, Produces a Great Lather & Will Help Lighten Dark Spots. Great for Use on Armpits, Intimate Areas and Face 2x Weekly. External Us Only
INGREDIENTS:
Water, Sodium Hydroxide, Shea Butter, Glycerin, Stearic Acid, Avocado Oil, Sorbitol, Coconut Oil, Propylene Glycol, Organic Turmeric, Titanium Dioxide, 100% Pure Lavender & Lemon Essential Oil

(Bar colors may vary. All bars are handmade with 100% organic turmeric powder) 
4oz Bar
Shelf Life: 12 months
Paraben & Phthalate Free
DIRECTIONS:
Massage soap bar onto area of choice and massage into skin, leave on for 1-2 minutes and rinse well. Follow up with a toner and moisturizer

FOR EXTERNAL USE ONLY
This product has not been evaluated by the FDA, consult physician before use. If irritation occurs discontinue use
Total Game Changer
I have bought and used plenty of Hazel Gem products, but that Even Tone Soap?❤️ Honey!!!
It exfoliates the skin AND draws out toxins. The soap does not dry out your skin or leave a film. My favorite find of 2021. I'm a Gem for life!!!
AMAZINGGGGGGGGGG
This soap is soooo amazing!! I absolutely love this soap. I have hormonal acne (mild) but when using this soap it calms my face. I absolutely recommend EVERYONE to get this soap not to mention the glow that comes with it. Ouuuu. Buy buy buy!