FREE SHIPPING ON ORDERS OVER $69.00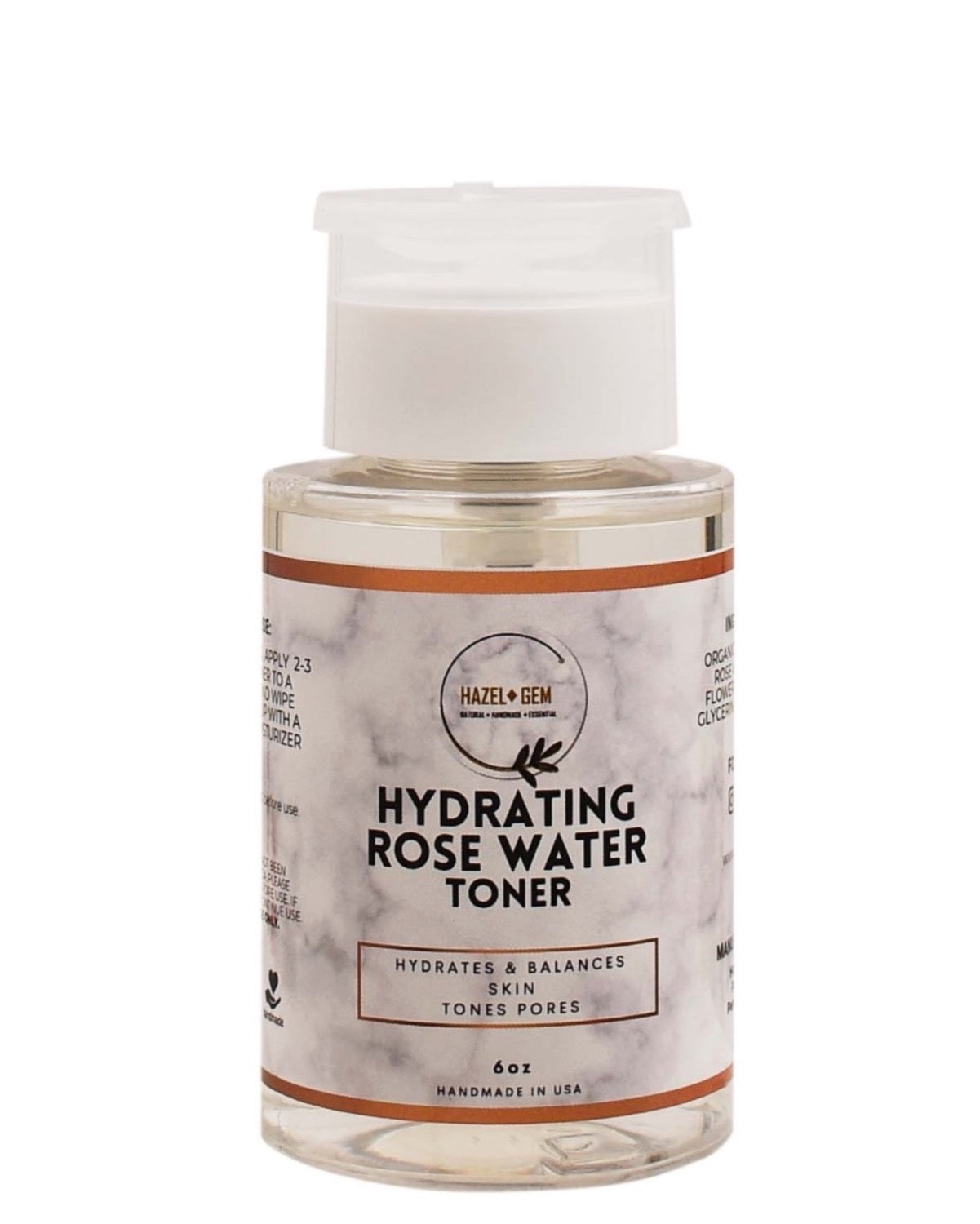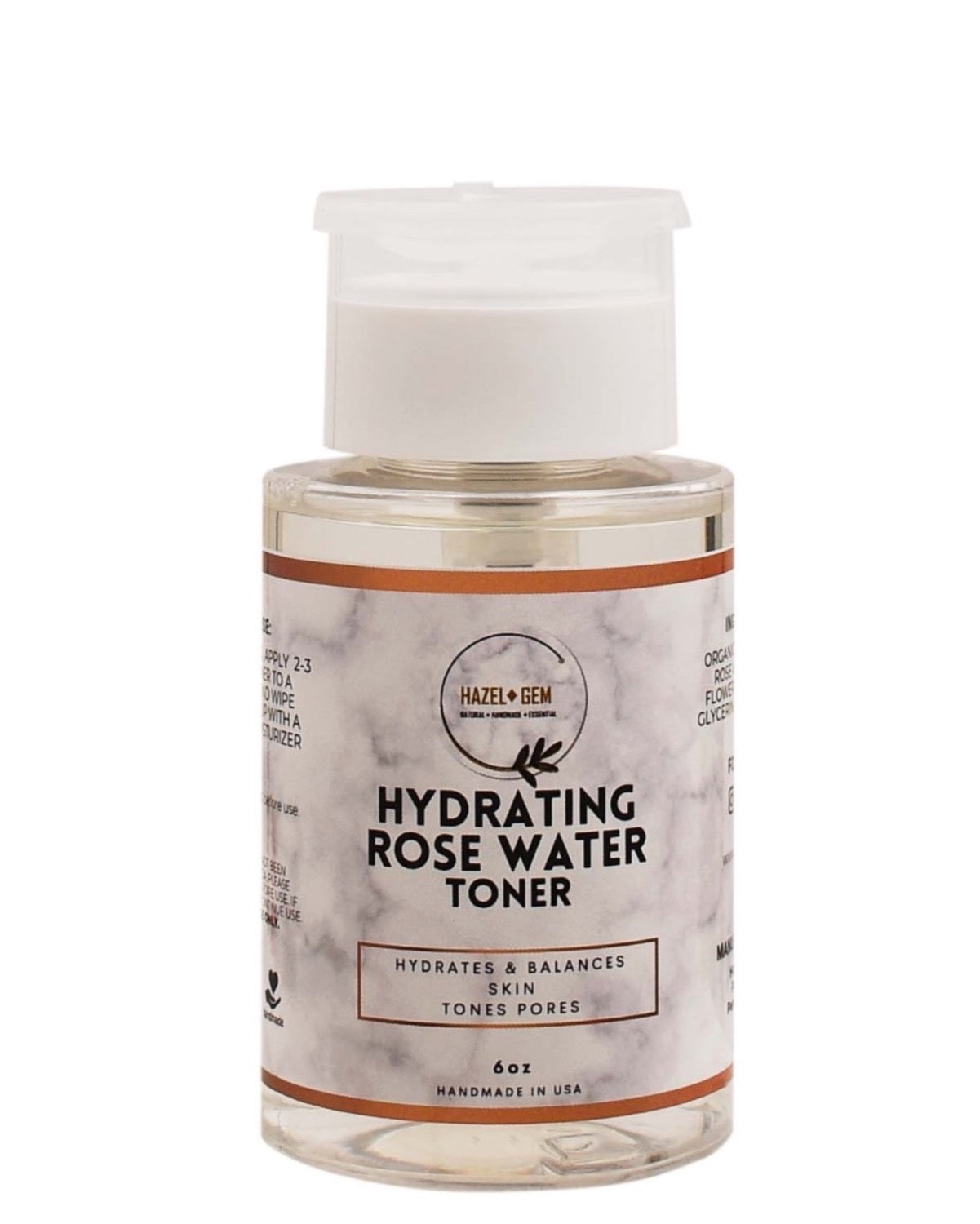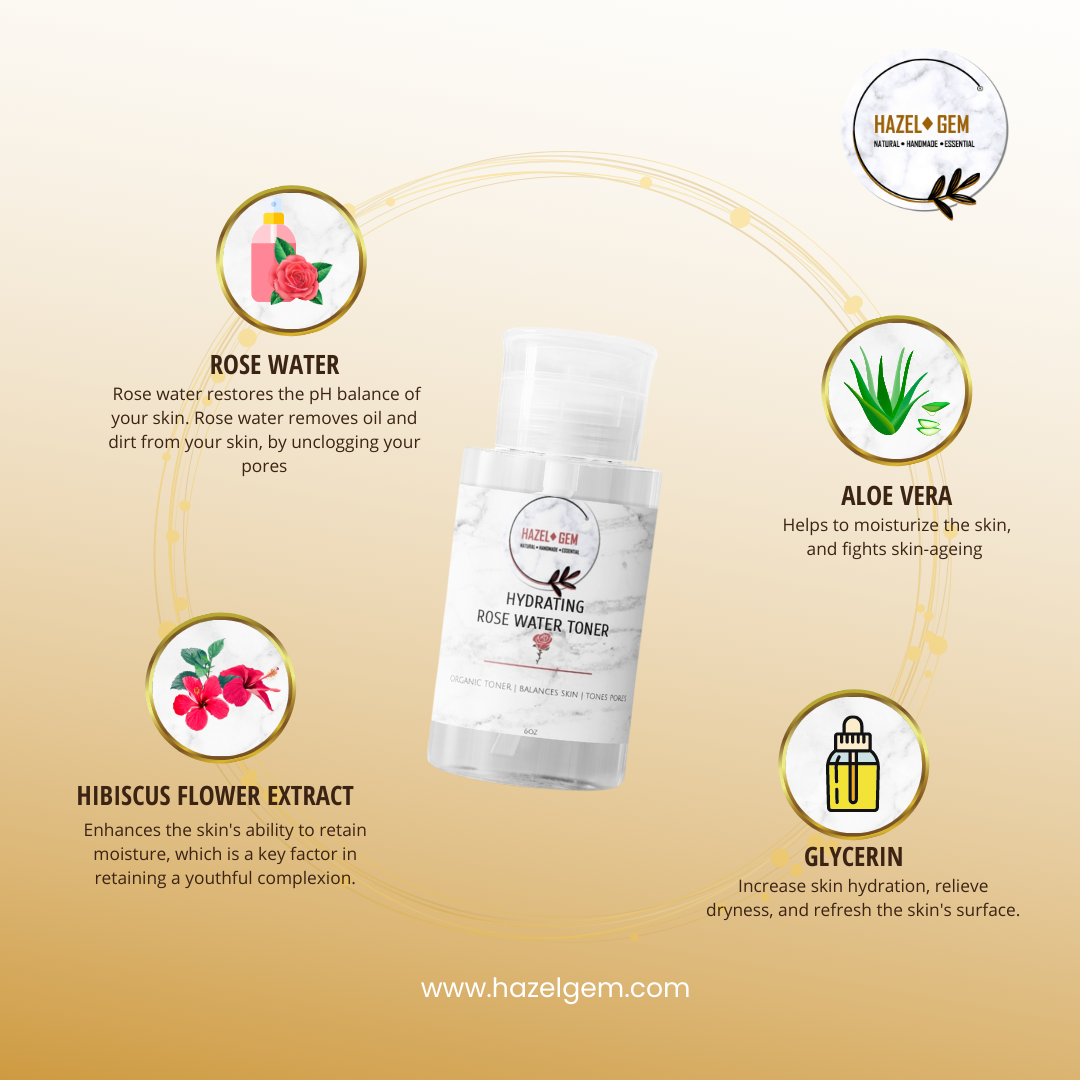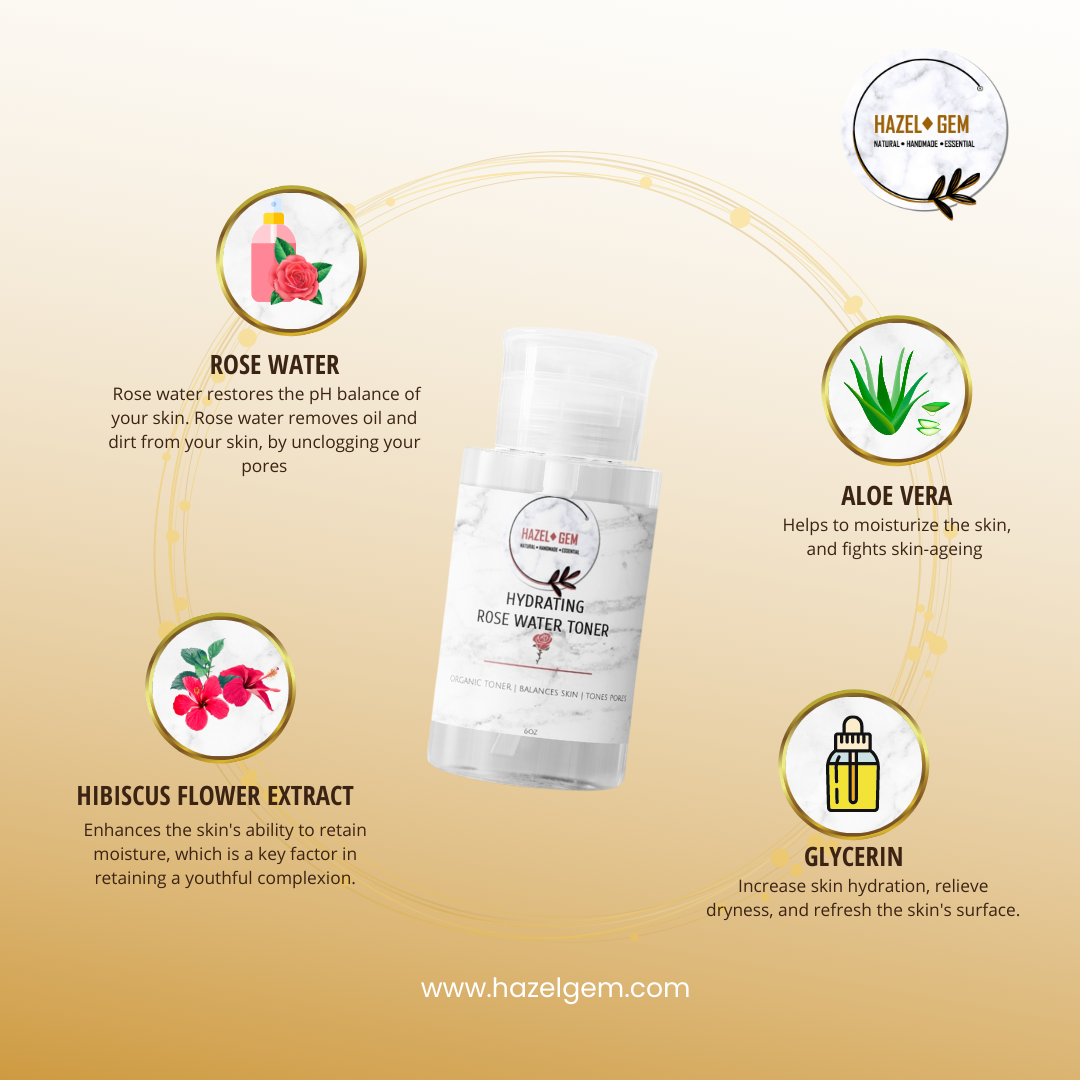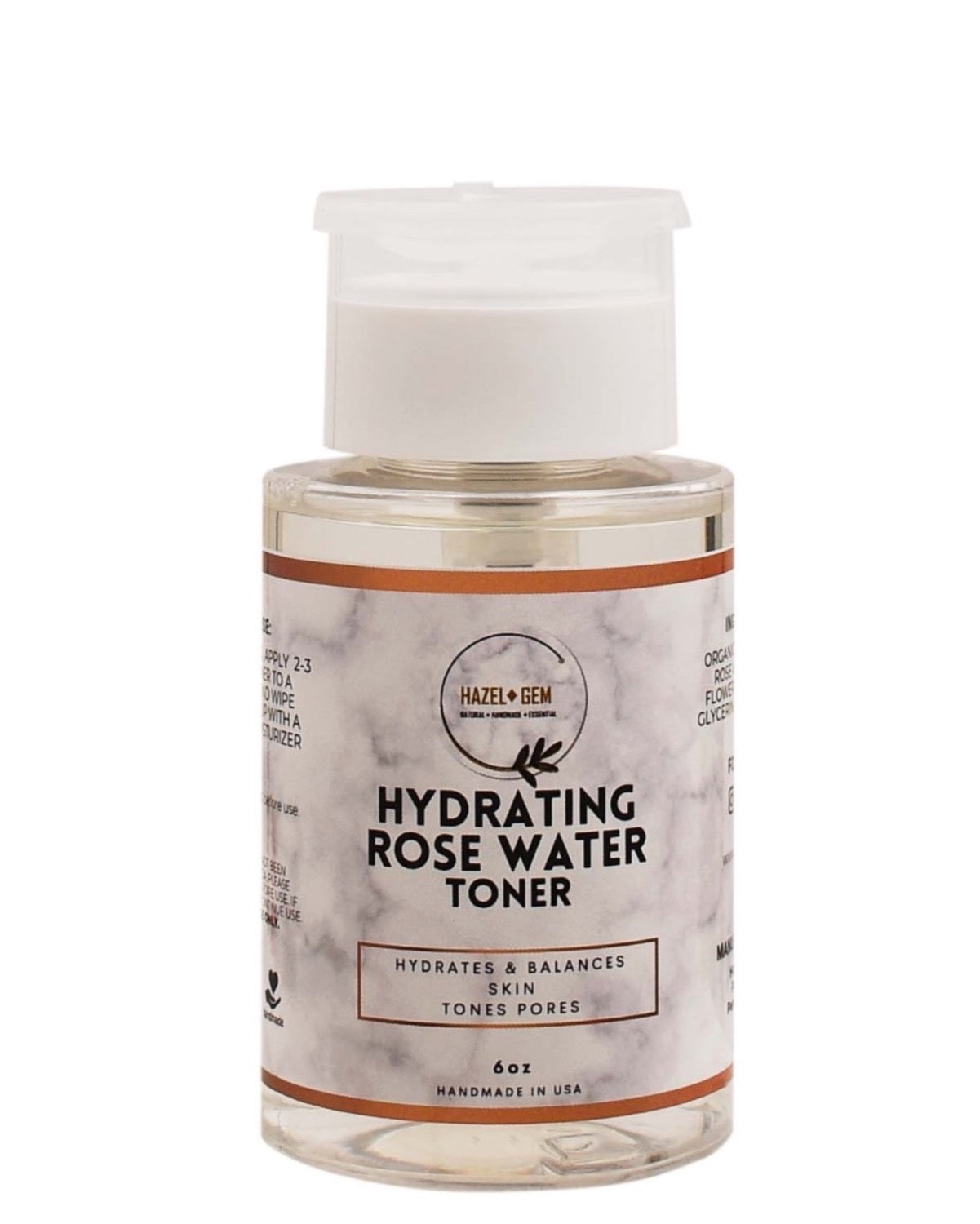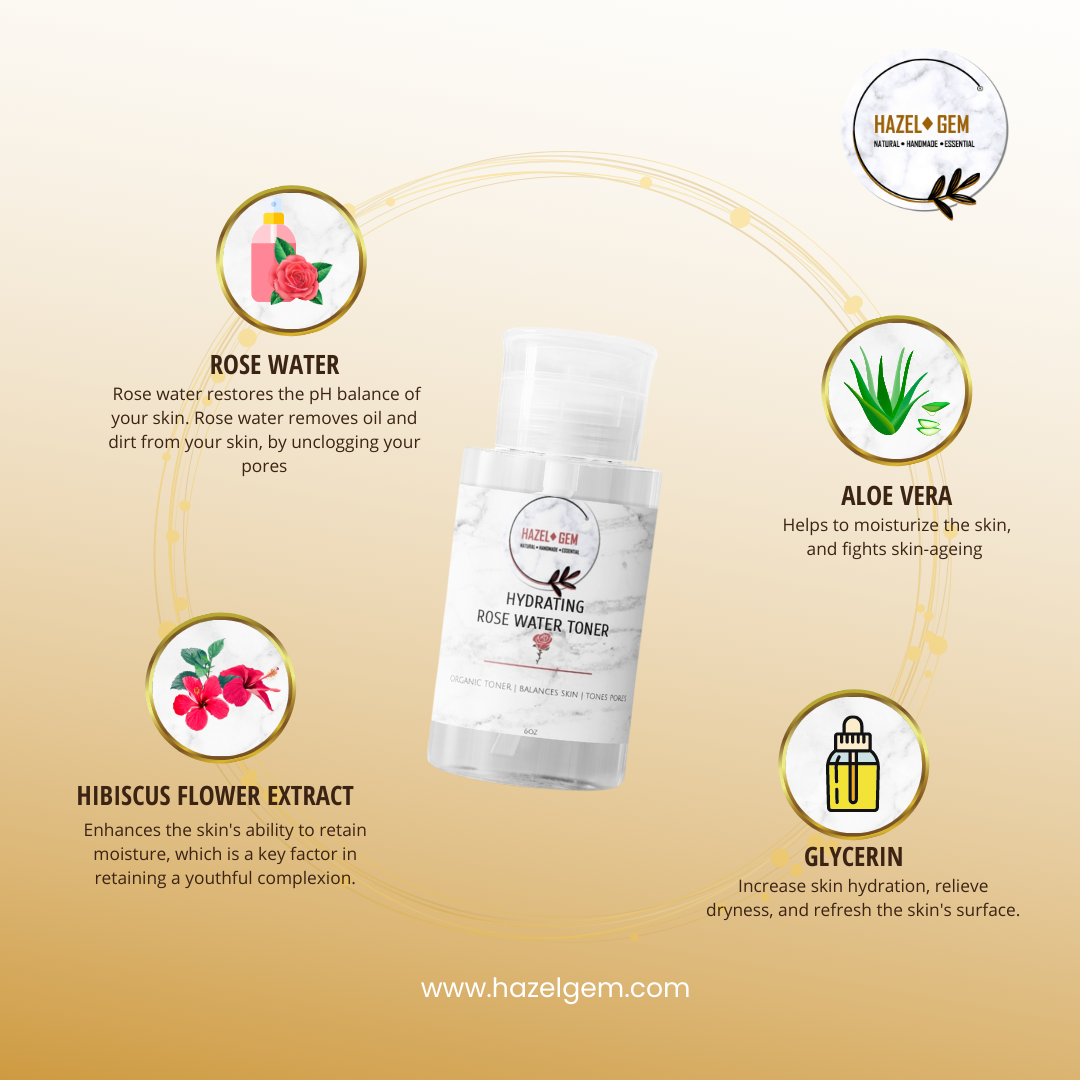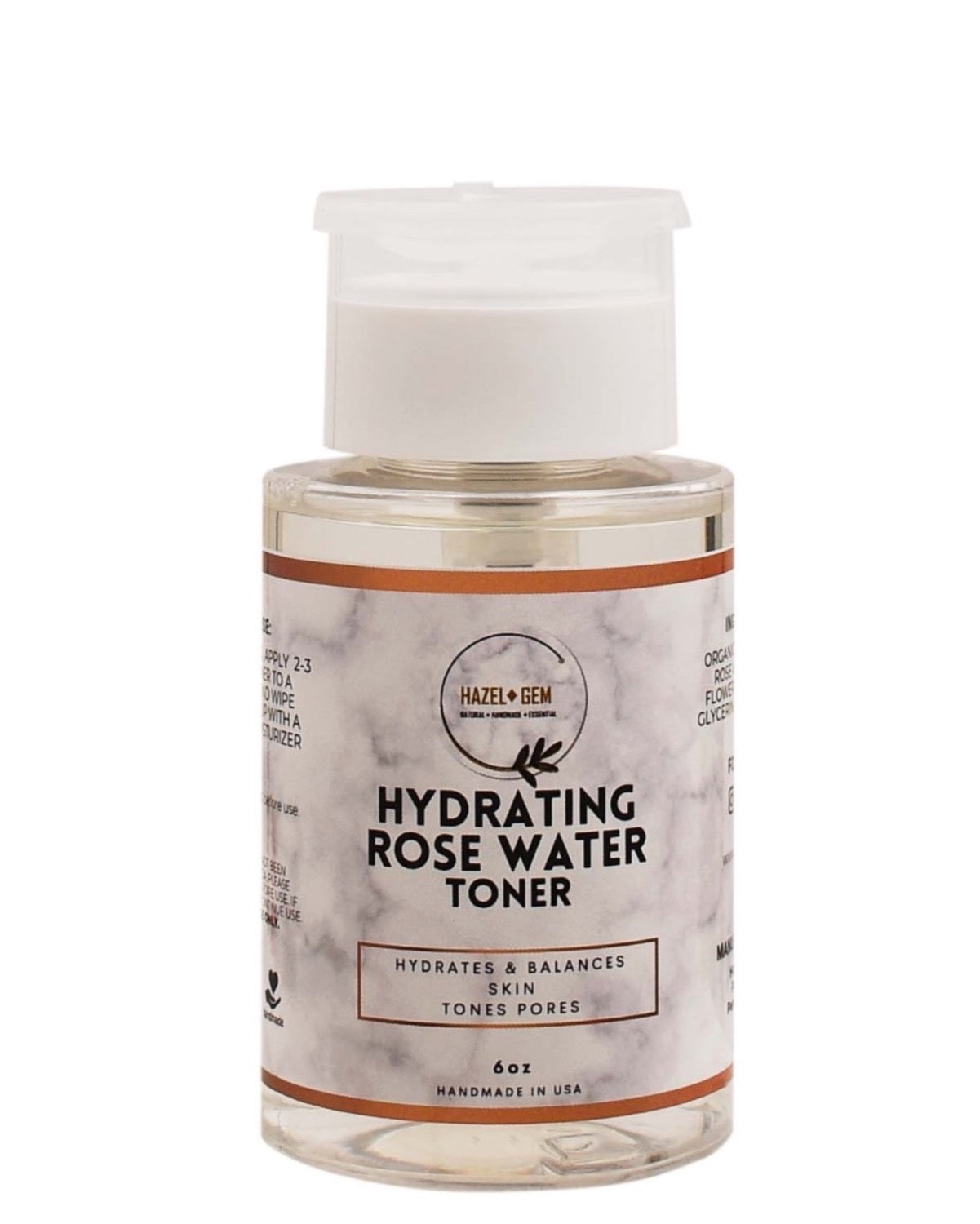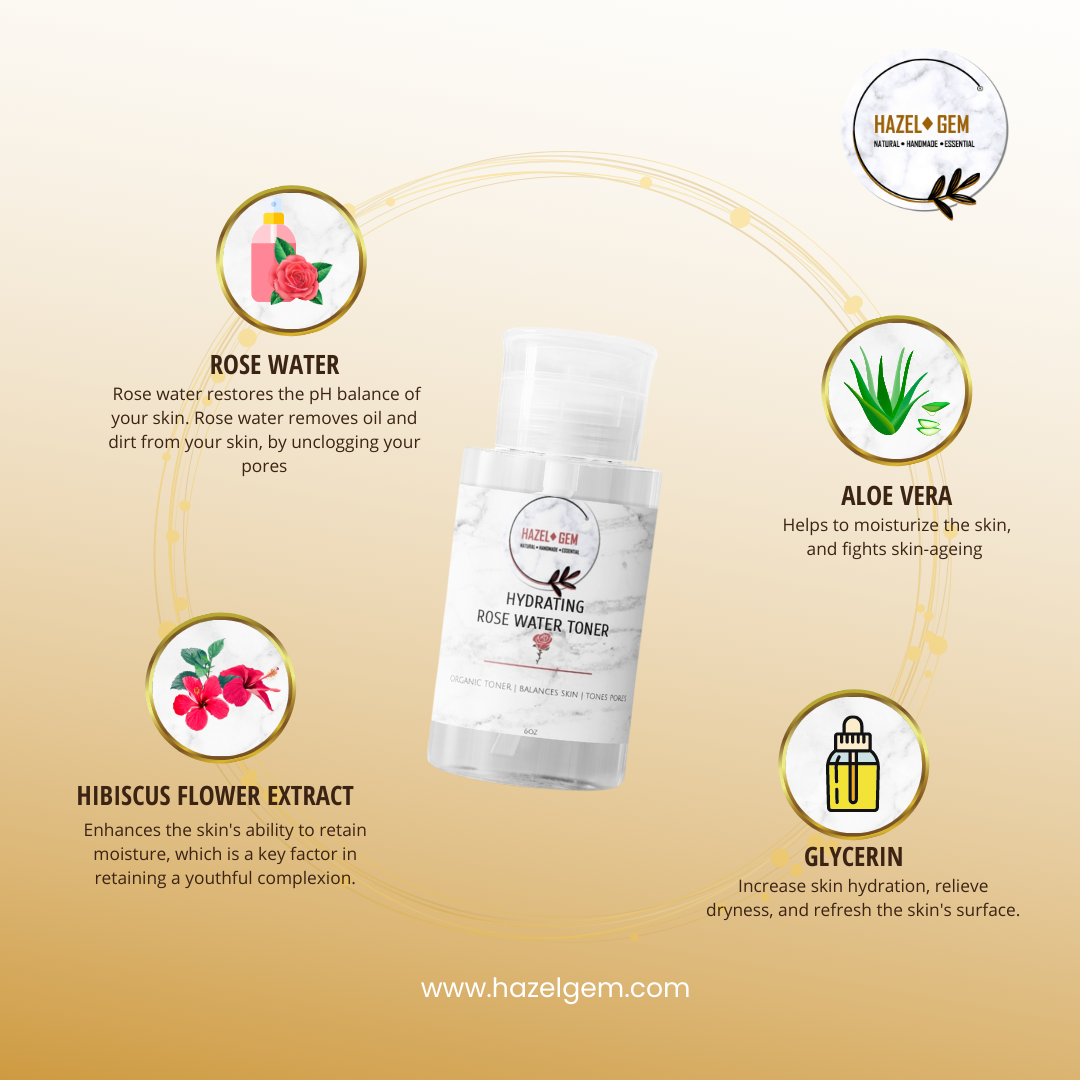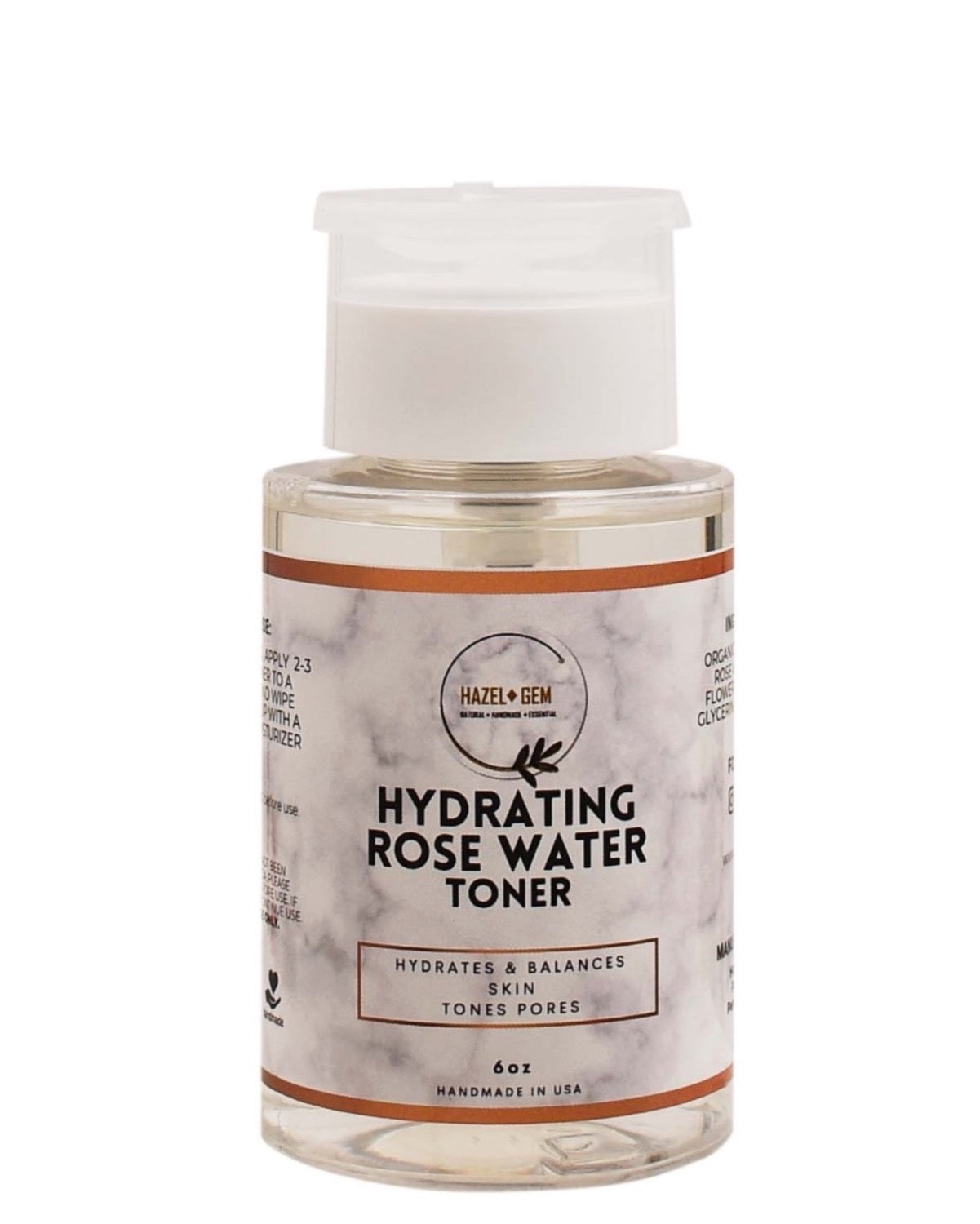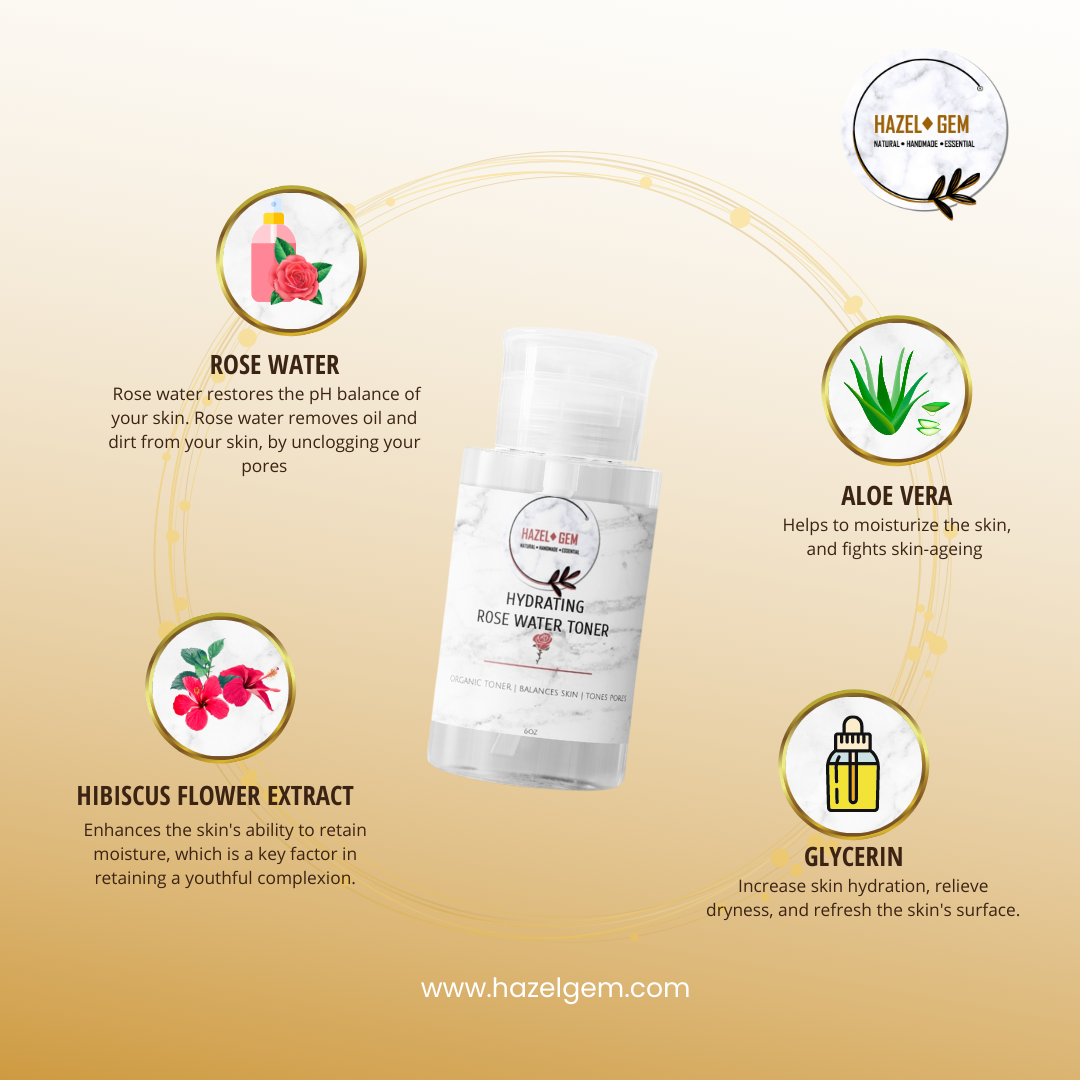 Hydrating Rose Water Toner
BENEFITS:
Hydrates & Balances Skin
Tones Pores
Removes Residue from Cleanser and Makeup
Great for All Skin Types 
INGREDIENTS:
Organic Aloe Vera Juice, Rose Water, Kosher Glycerin, Hibiscus Flower Extract, Phenoxyethanol
6oz
Shelf Life: 12 Months 
DIRECTIONS:
After cleansing the face, apply 2-3 pumps of the Rose Water Toner to a cotton pad and wipe face (Avoid eyes) Follow up with a serum and moisturizer

 FOR EXTERNAL USE ONLY
This product has not been evaluated by the FDA, consult physician before use. If irritation occurs discontinue use.
Awesome!
The Hydrating Rose Water Toner has done wonders for my face…I have a brighter glow, flawless look as well as smoother more refreshed skin!❤️❤️❤️❤️❤️
The best!
The best toner ! And I love the bottle so easy to use! I use this combined with the rose water cleanser and the rose hip oil. My skin has been thriving, glowing, hydrated & looking over all good ! All of their products have cleared my skin up so well! I been using it for months and have not gone back to the old stuff I used to put in my face.
My favorite
I can see the difference in the dark spots on my face . I'm addicted and my face is not as dry anymore
Dynamic Duo
After a long day coming home from work, it's a relief to have something like the, hydrating rose water toner. To rub on my skin after a late night bath, the smell is therapeutic and leaves my skin feeling softened and refreshed. There's honestly nothing like it, I have tried multiple other face toners from different brands and they have never left my skin feeling how the rose water toner did after one day. I'm sooo great full for this product keep up the good work 👏🏾