FREE SHIPPING ON ORDERS OVER $69.00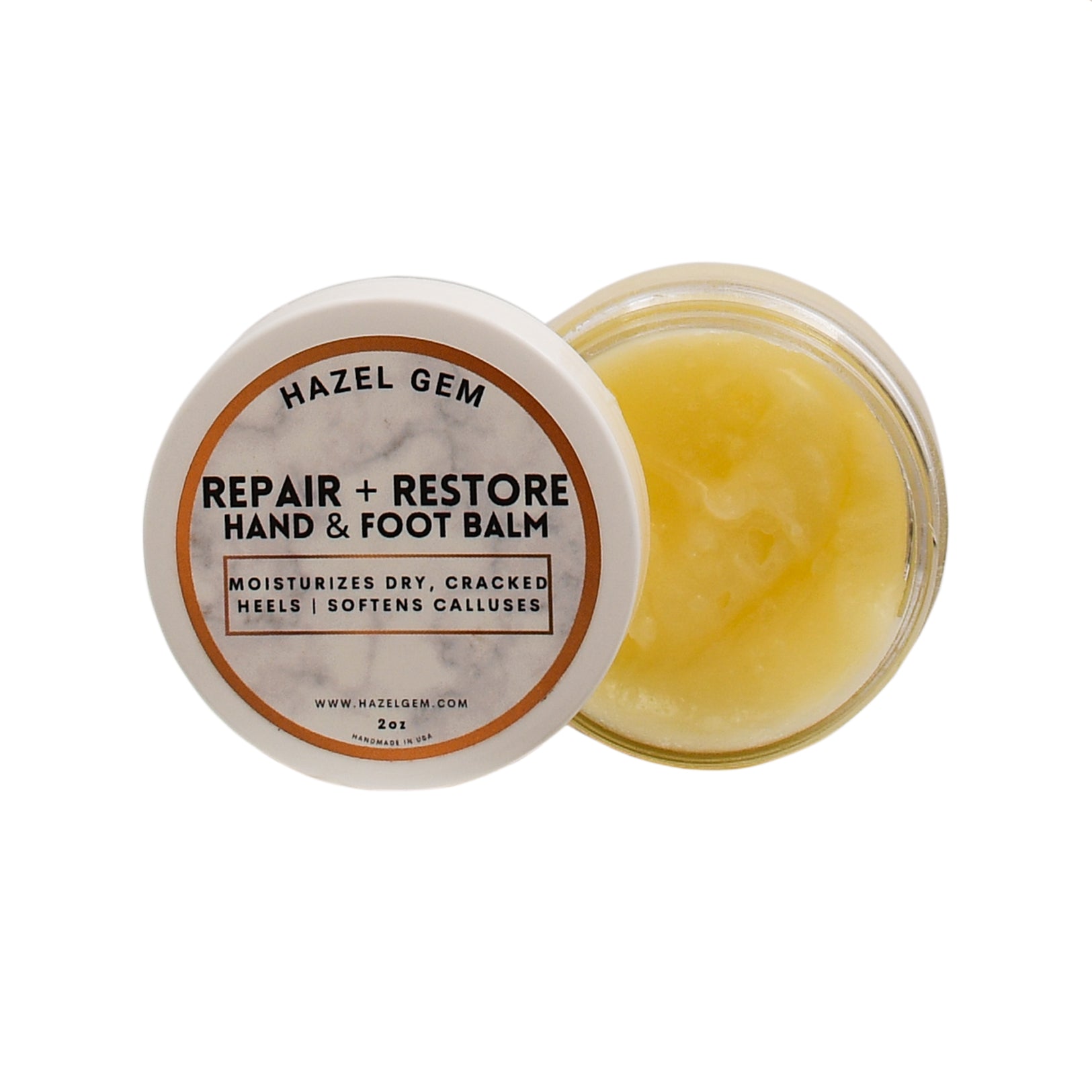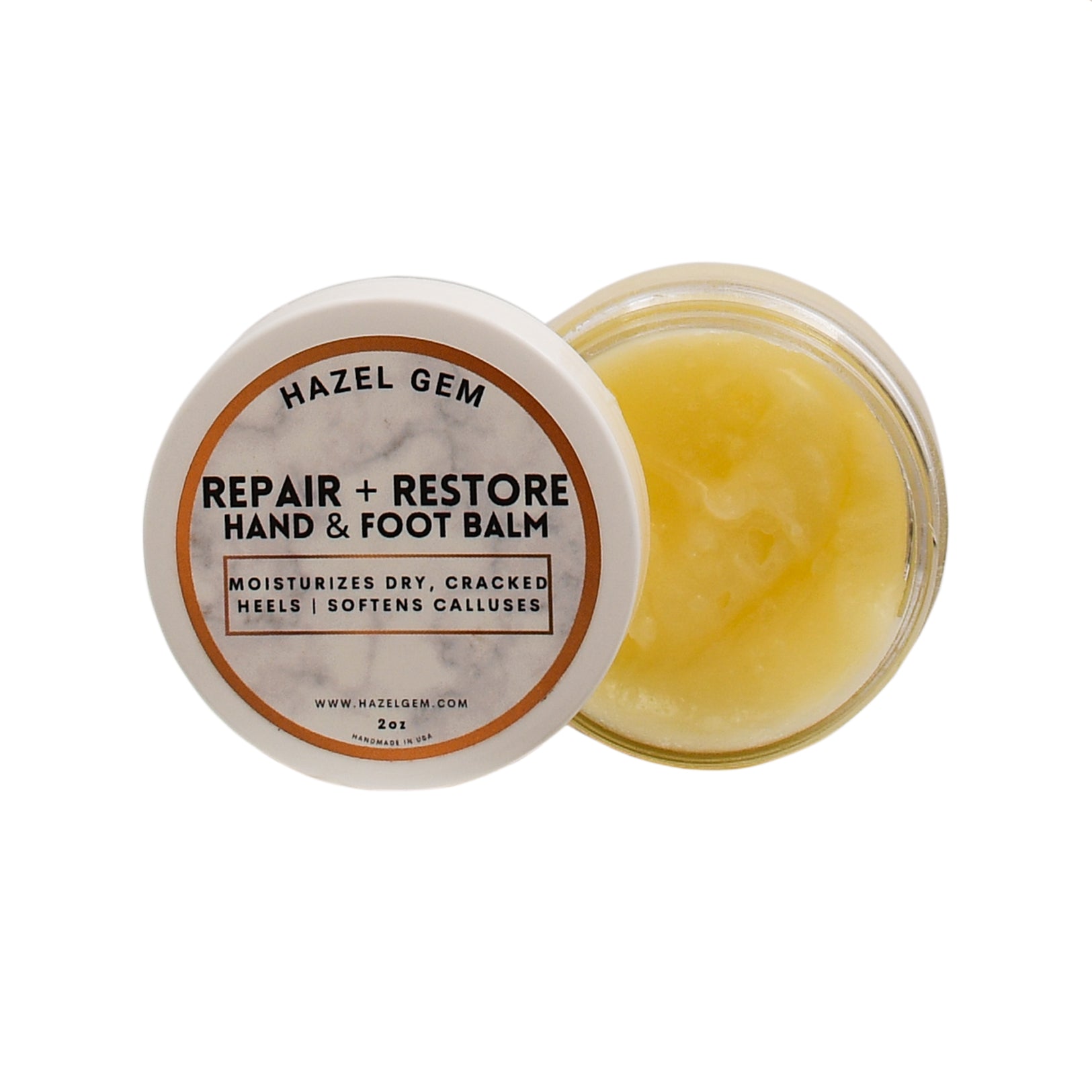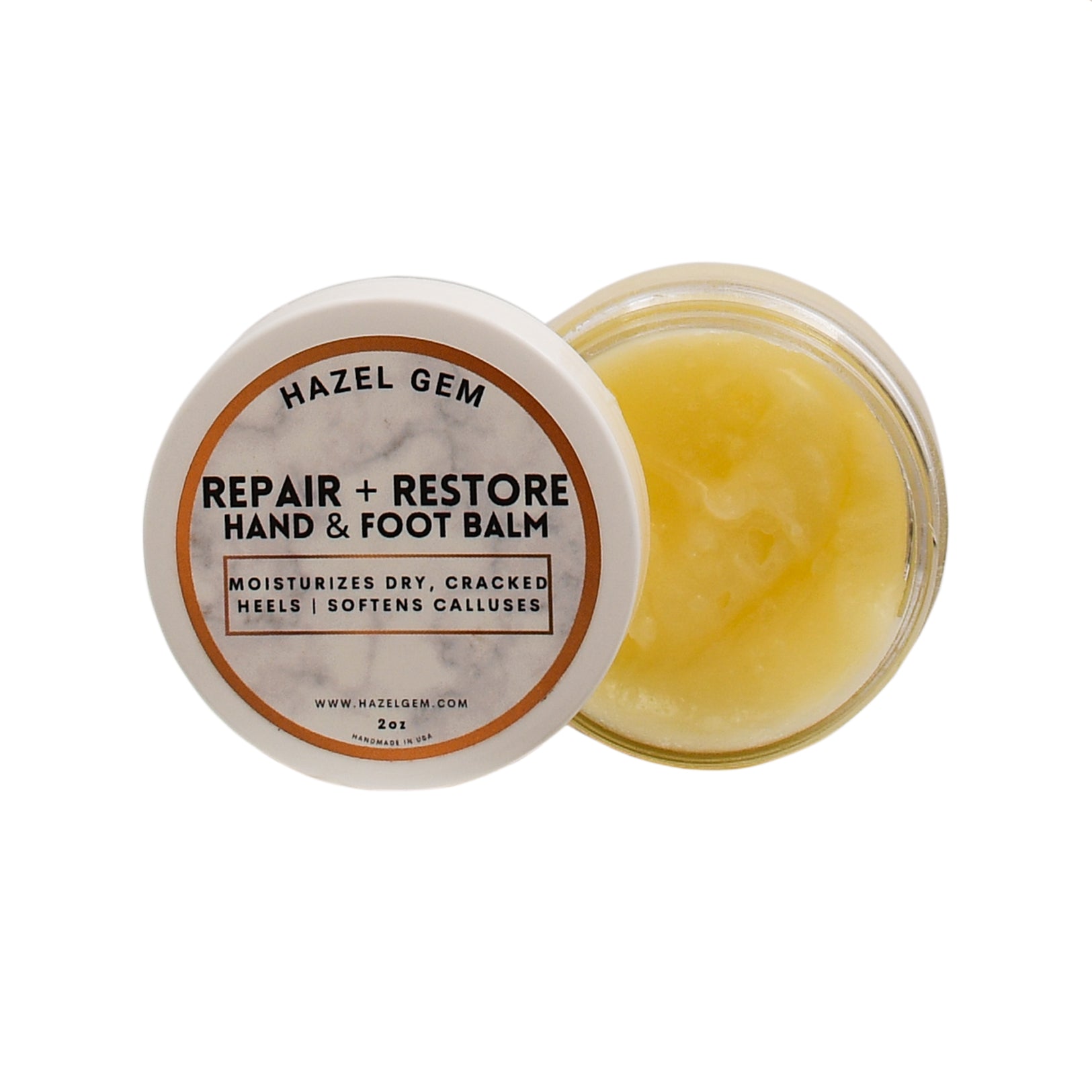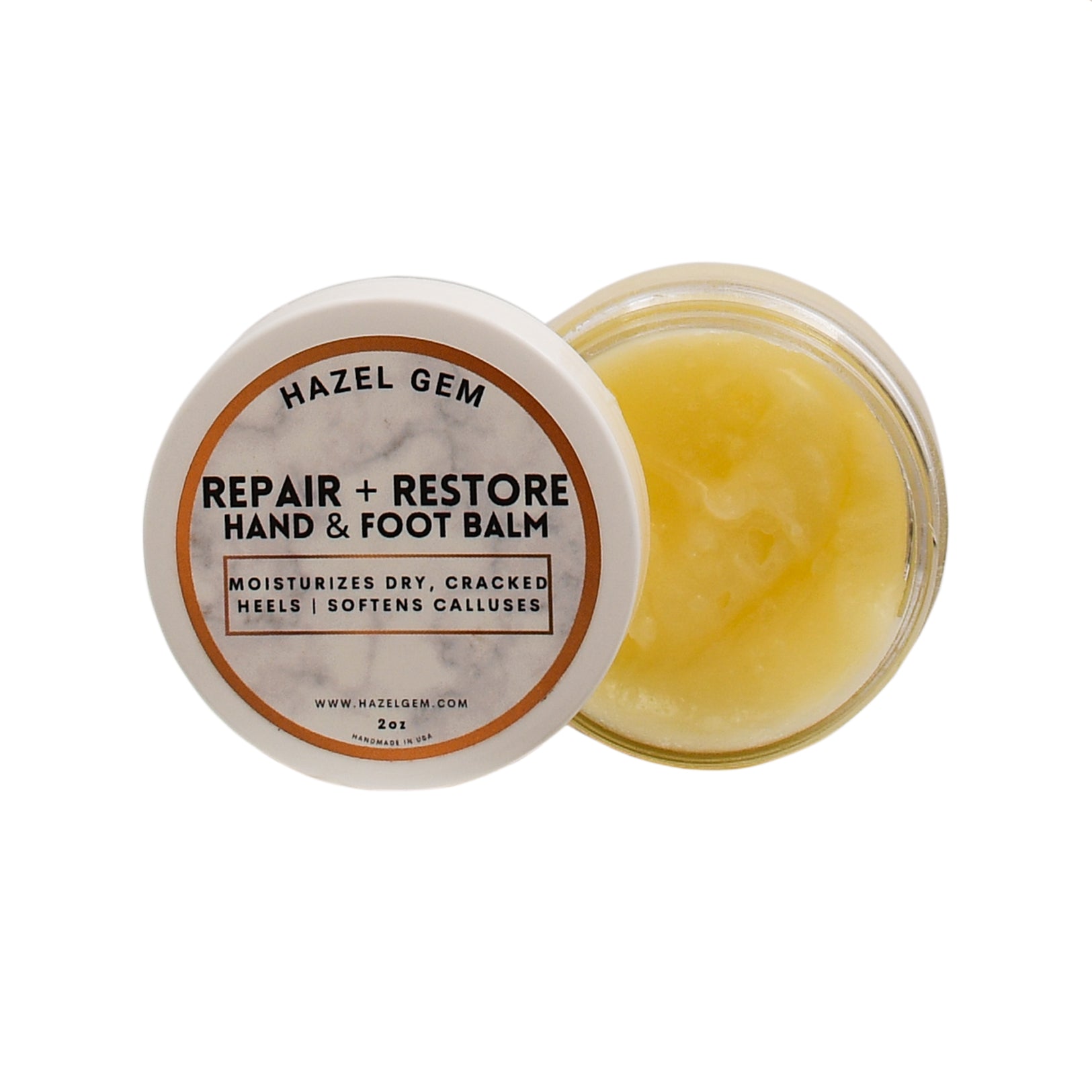 Repair + Restore Hand & Foot Balm
BENEFITS:
Moisturizes Dry, Cracked Heels
Softens Calluses
INGREDIENTS:
Shea Butter, Rice Bran Oil, Wheat Germ Oil, Meadowfoam Seed Oil, Beeswax, Vitamin E, Lavender & Citrus Fragrance 
DIRECTIONS:
Apply a Small Amount of Balm to Clean Skin and Massage. Best Used on Calluses and Dry Cracked Heels
2oz 
Shelf Life: 12 Months 
In warm weather the balm may liquify, please be sure to store in a cool area. If it liquifies, simply place it in your refrigerator for 5-10 minutes to re solidify. This does not change the benefits or effects of the balm. 
FOR EXTERNAL USE ONLY
This product has not been evaluated by the FDA. Please consult physician before use. If irritation occurs, discontinue use
Awsome product
I love this product. I use it mostly on my feet. Keeps my feet moisturized & I love it lasting effect.
Awesome product
I use this product all the time...Especially when I get out the shower...This product keeps my hands and feet vibrant...
Amazing !
This hand /foot balm is amazing . I use it on my feet especially in between pedicures and i could not be happier