FREE SHIPPING ON ORDERS OVER $69.00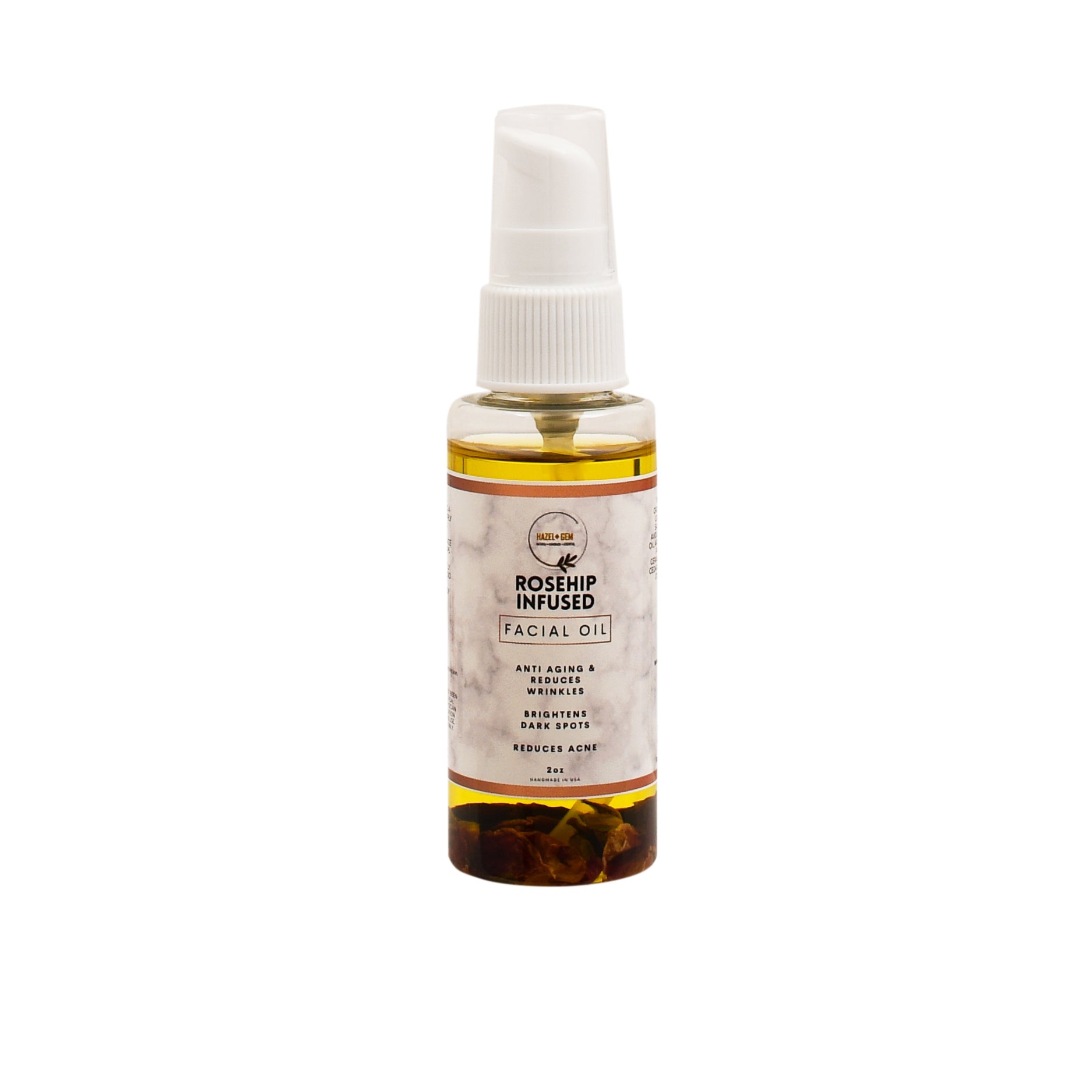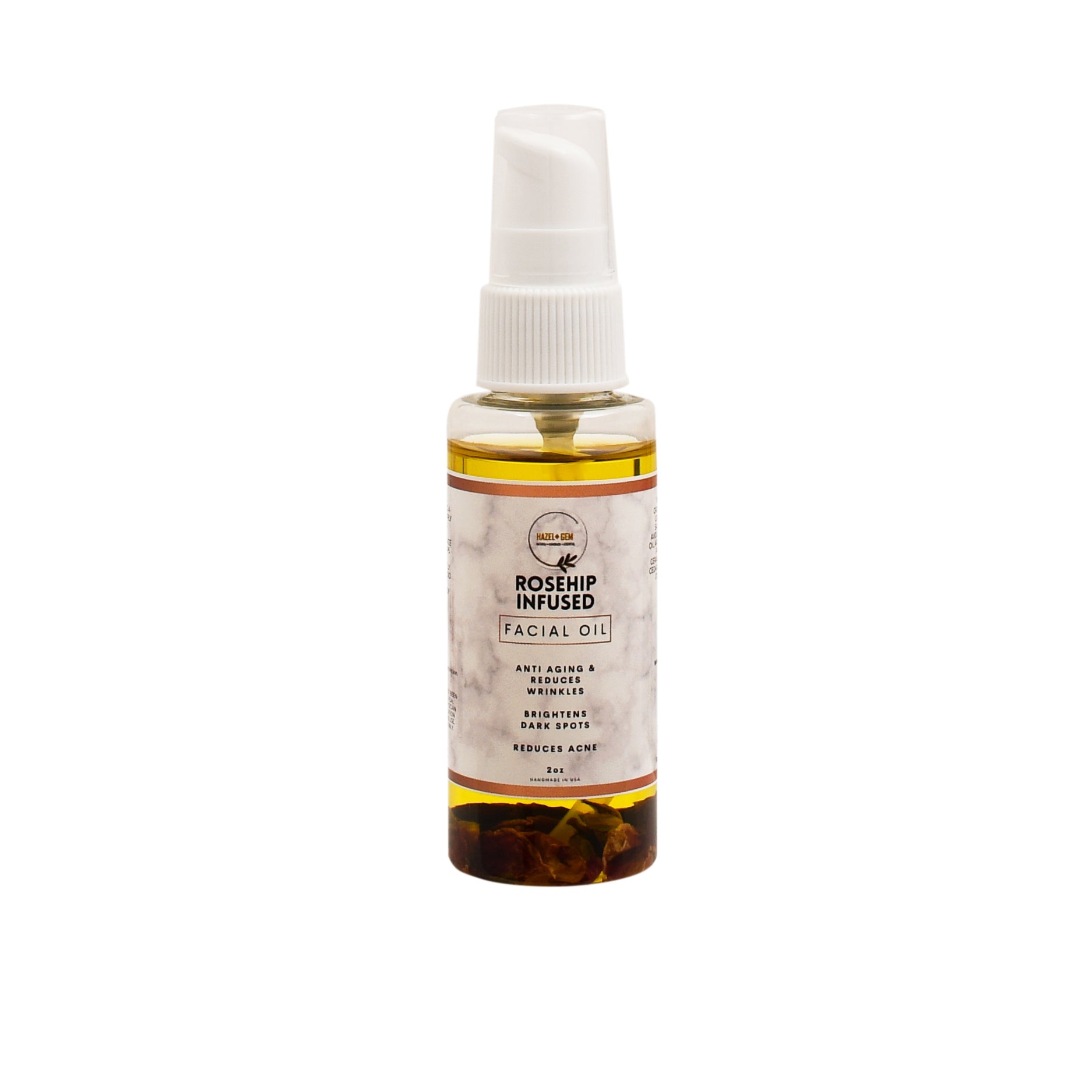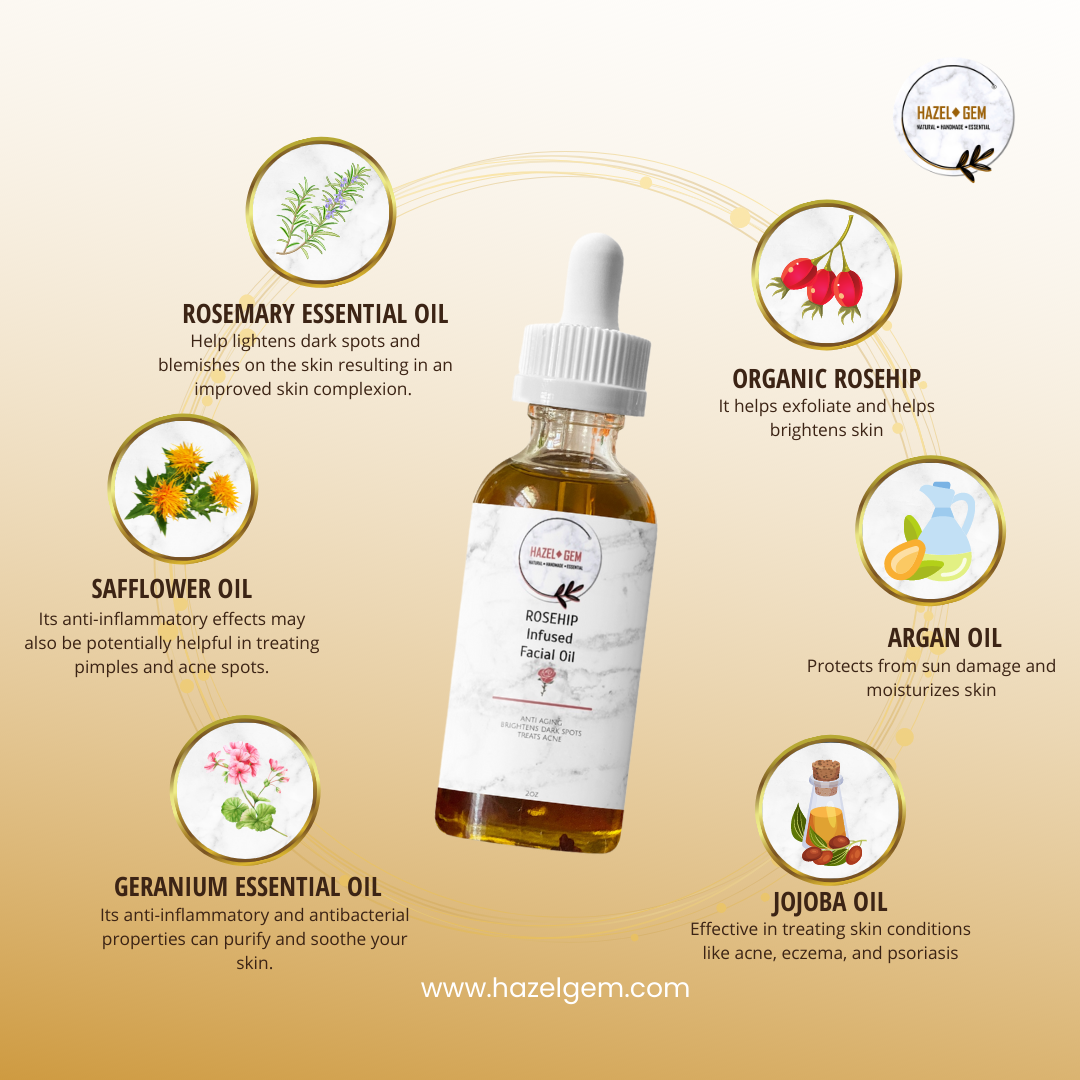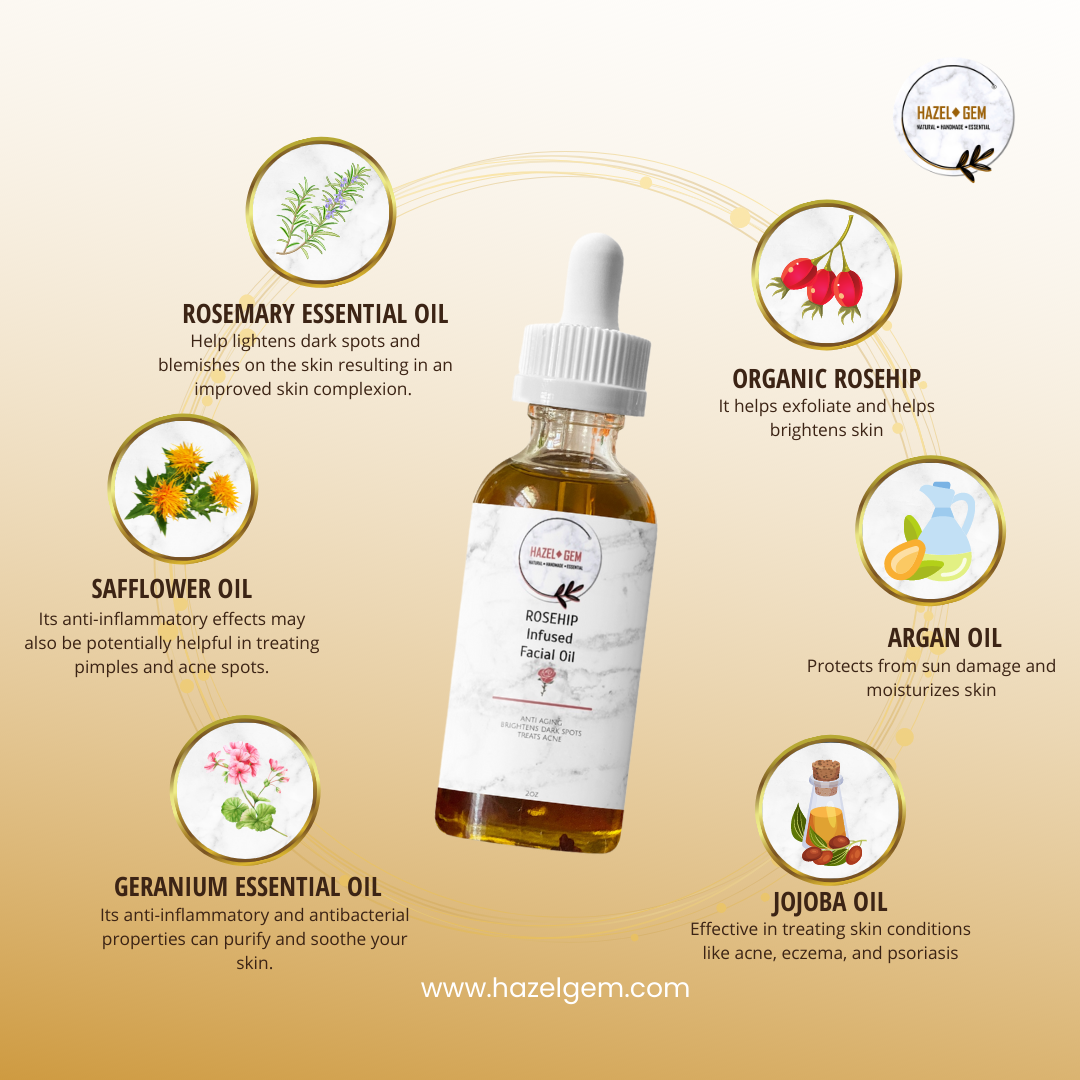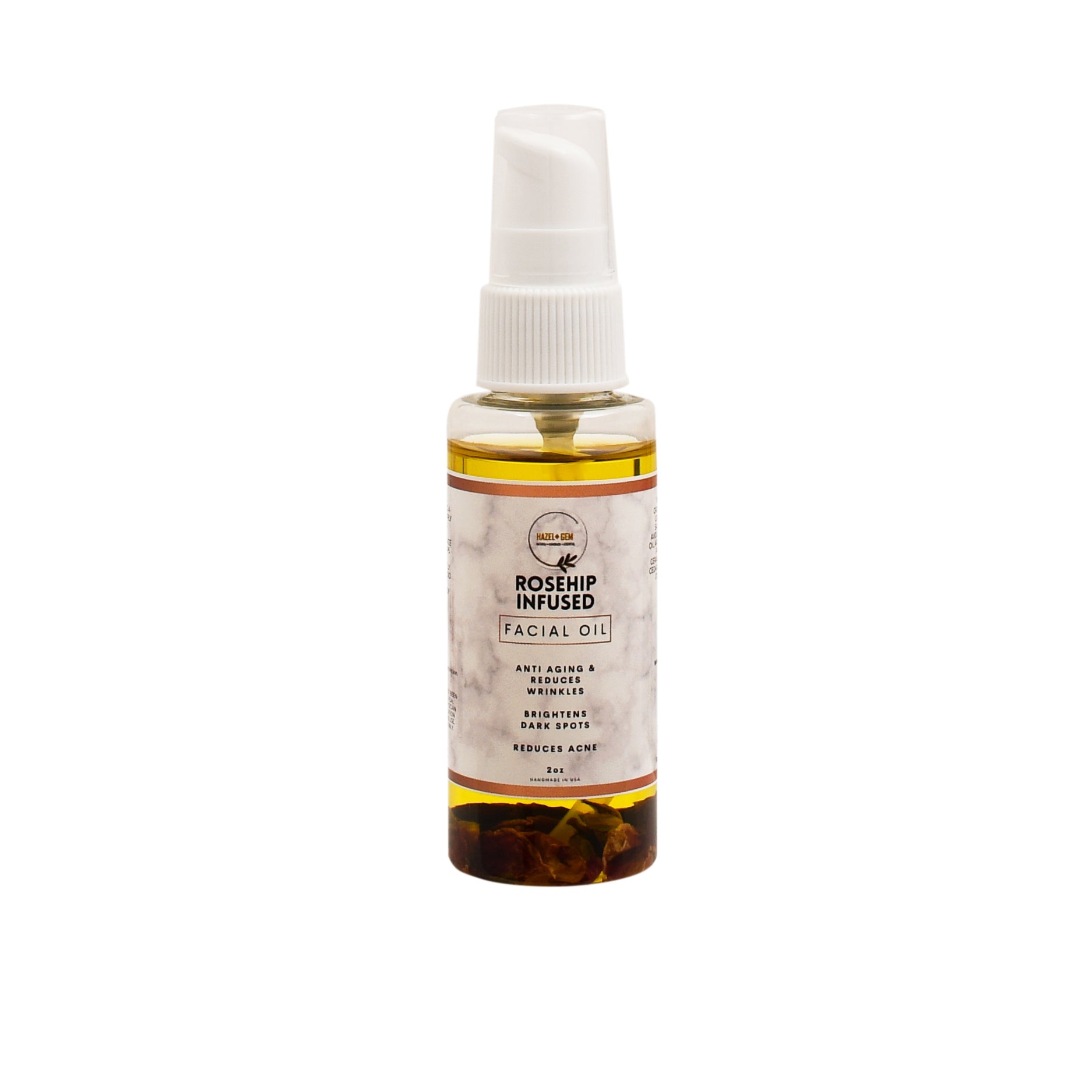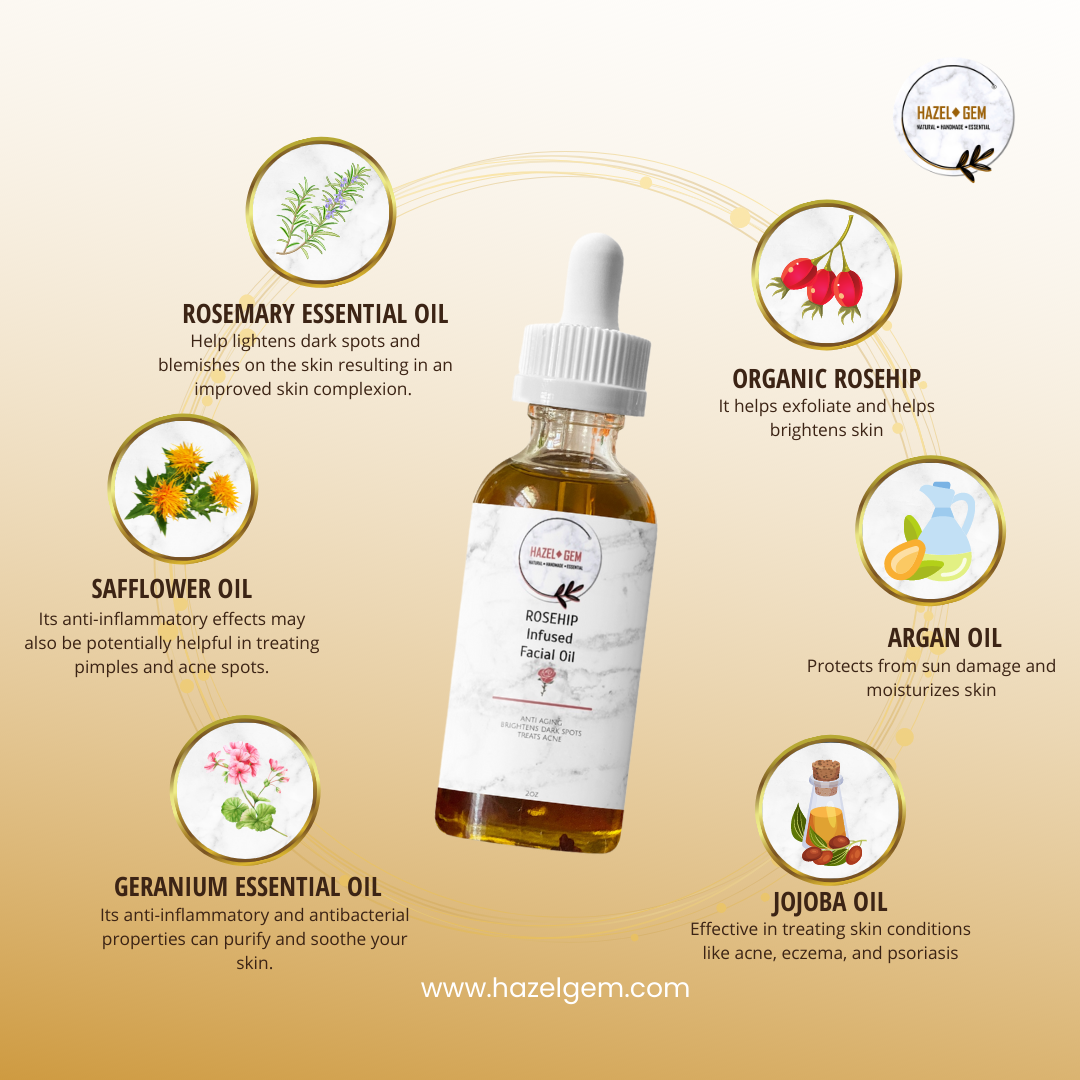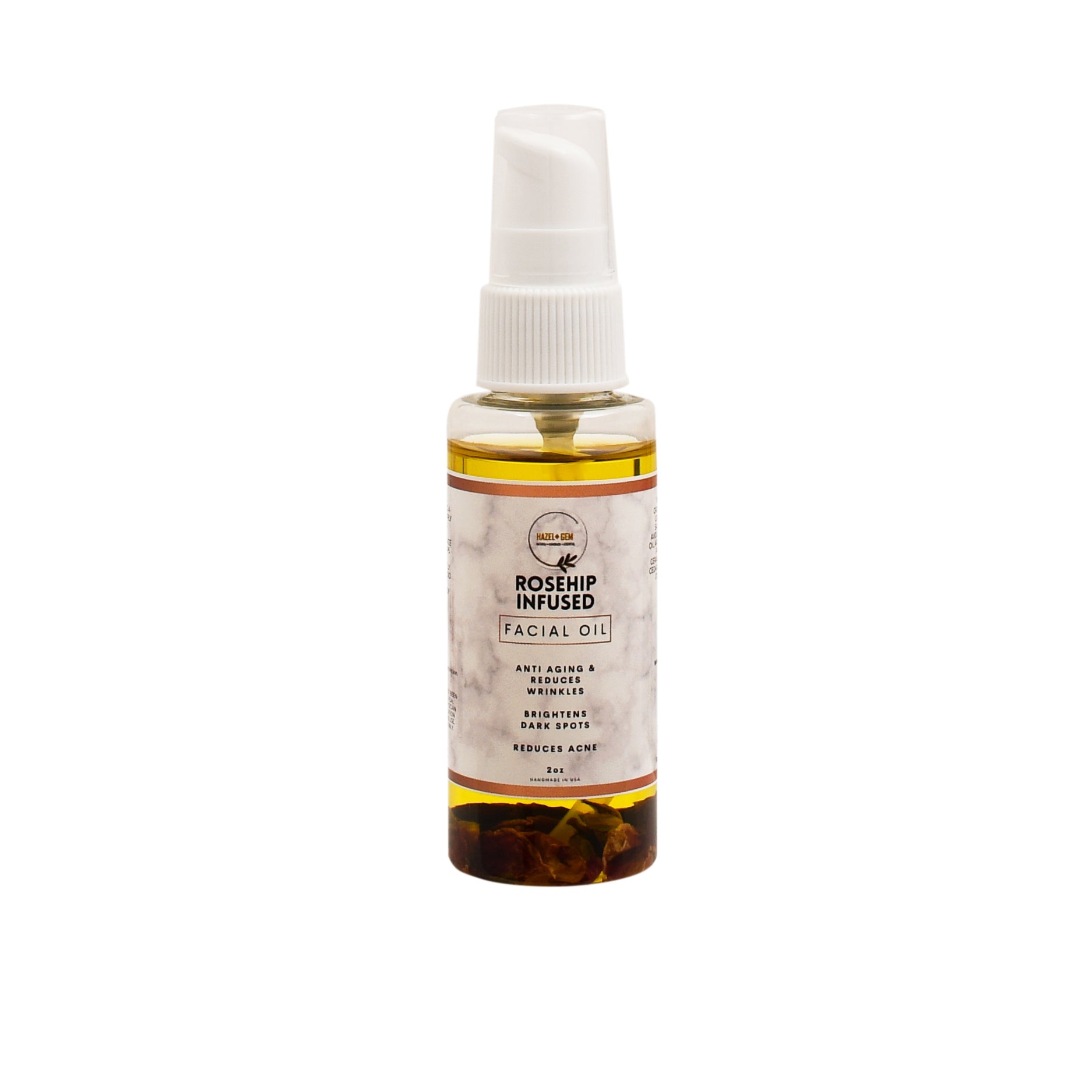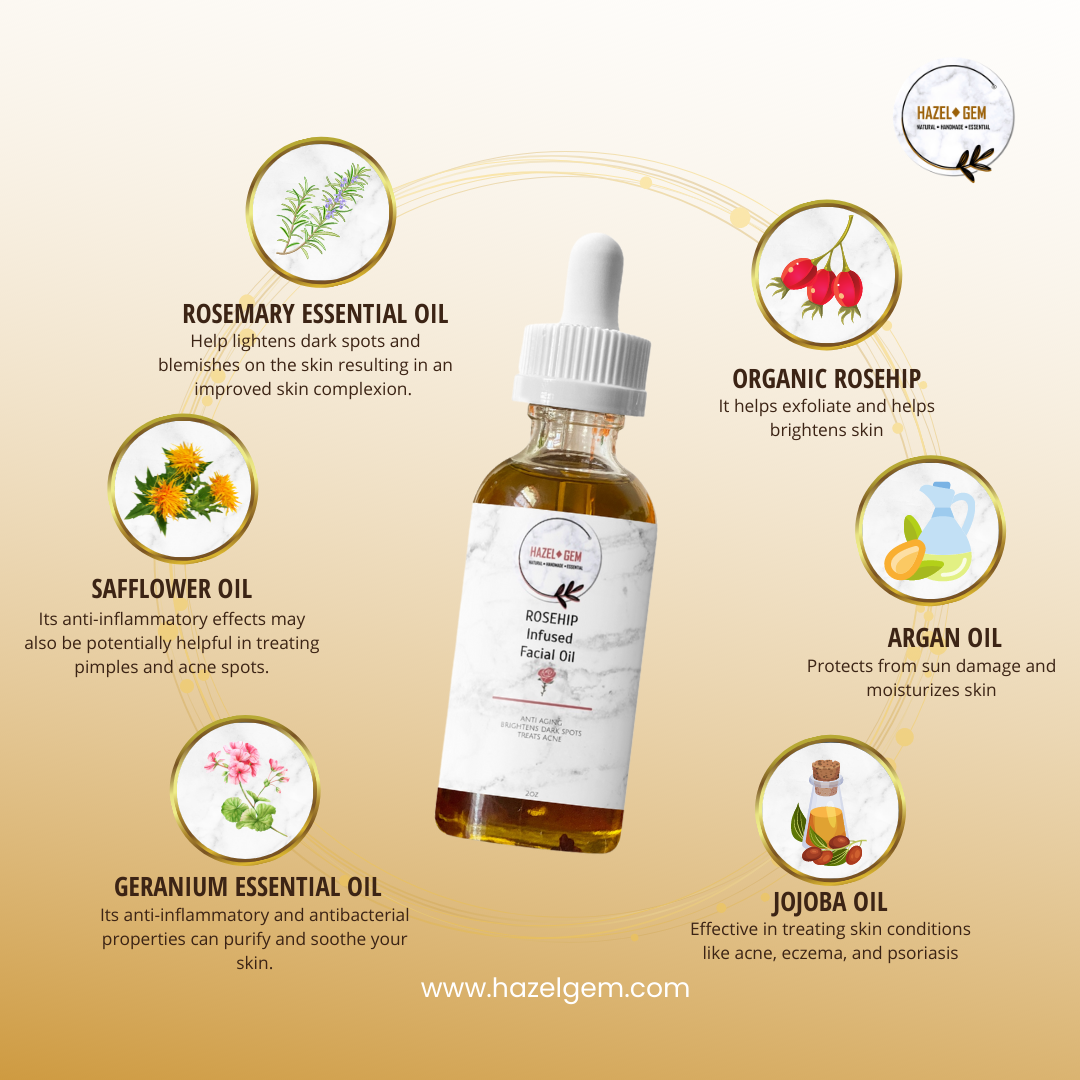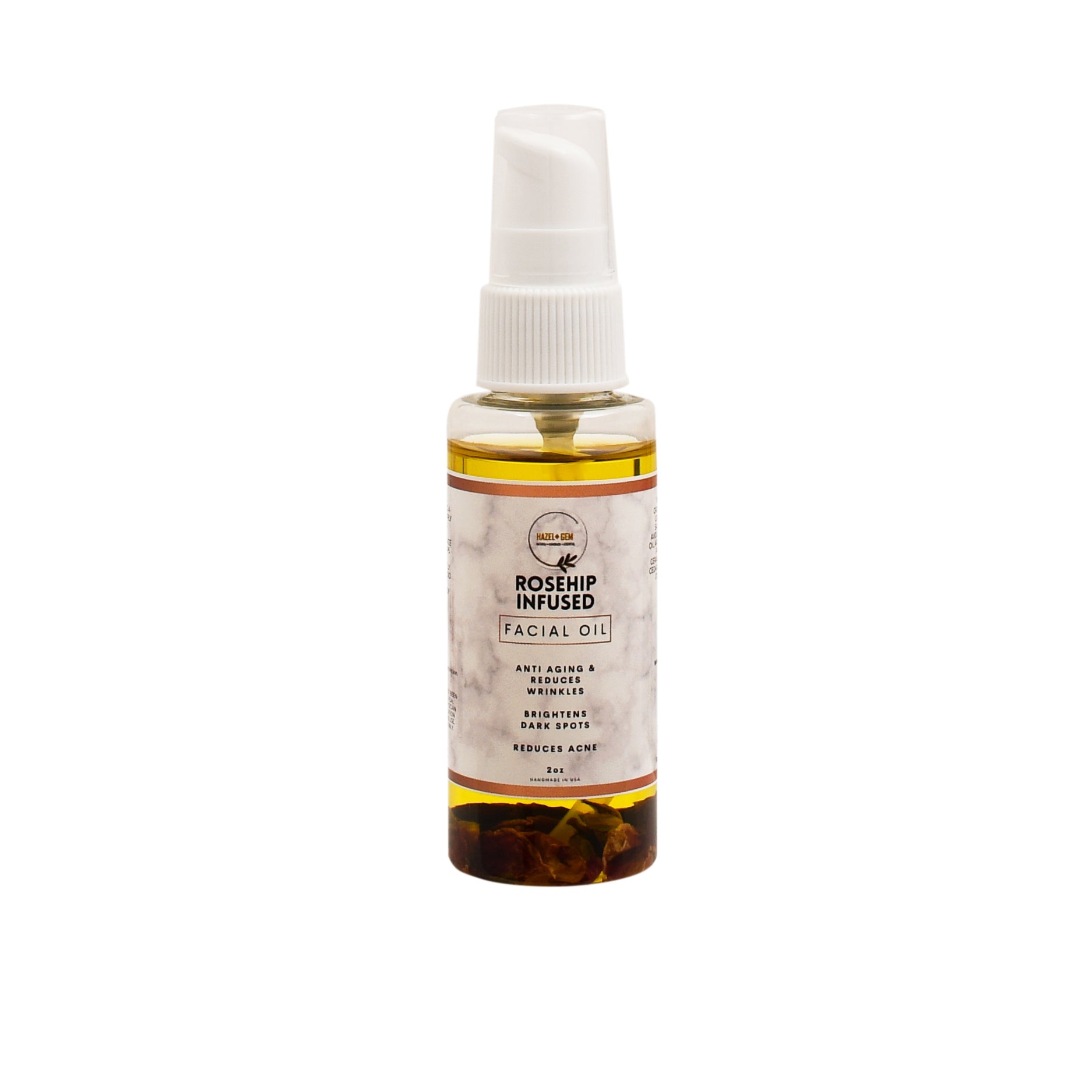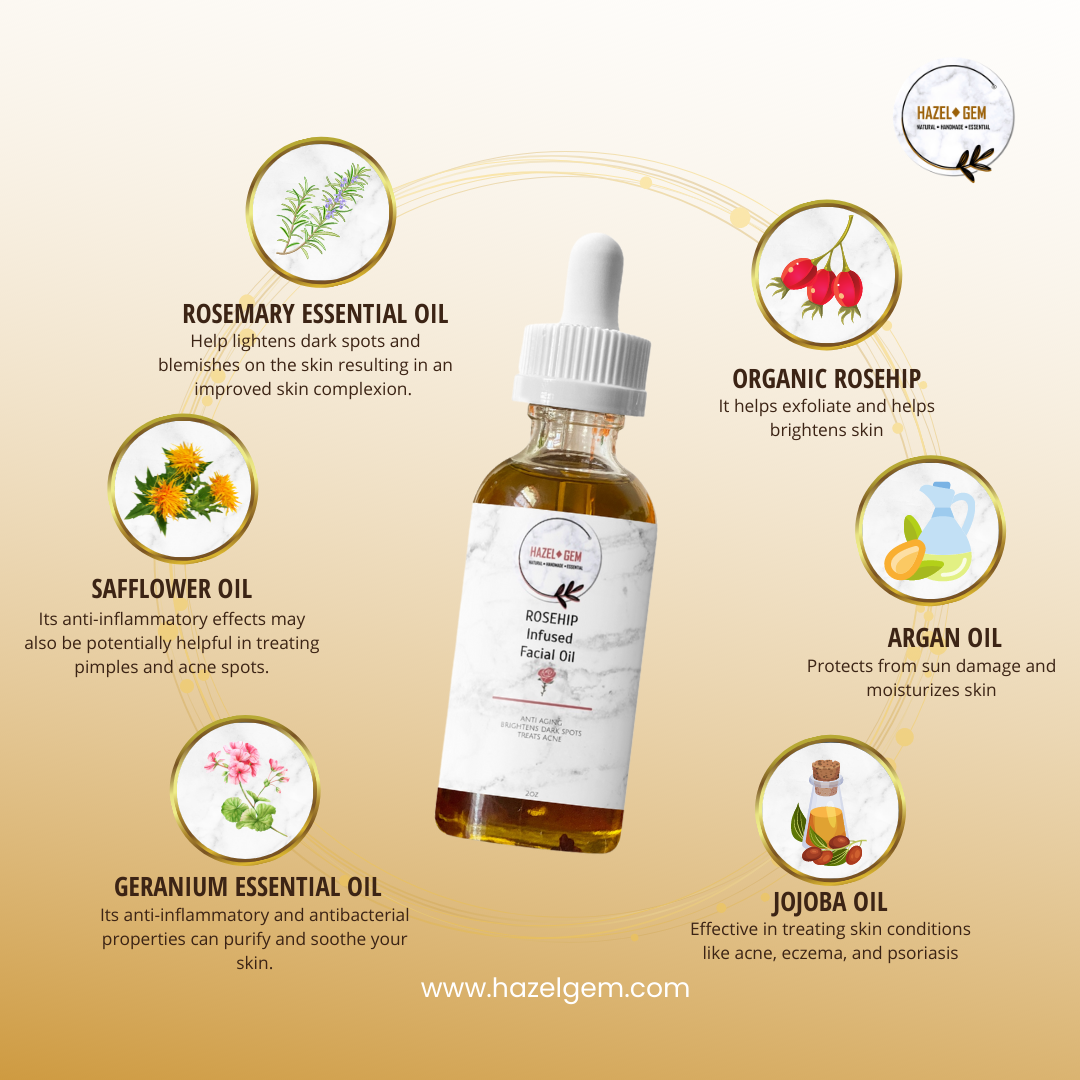 Rosehip Infused Facial Oil
BENEFITS:
Anti-Aging and Reduces Wrinkles
Hydrating & Moisturizes Face and Neck
Reduces Acne
Brightens Dark Spots
INGREDIENTS:
Organic Rosehip, Grapeseed Oil, Safflower Oil, Avocado Oil, Jojoba Oil, Argan Oil, Evening Primrose Oil, Rosemary Essential Oil, Geranium Essential Oil, Cedarwood Essential Oil, Vitamin E, Organic Rose Petals
2oz
Shelf Life: 12 Months
DIRECTIONS:
After applying a cream/moisturizer, apply 2-3 drops to hands and massage onto face and neck. Avoid eyes. Can also be applied to body
Store in a cool dry area
FOR EXTERNAL USE ONLY
This product has not been evaluated by the FDA, consult physician before use. If irritation occurs discontinue use.