FREE SHIPPING ON ORDERS OVER $69.00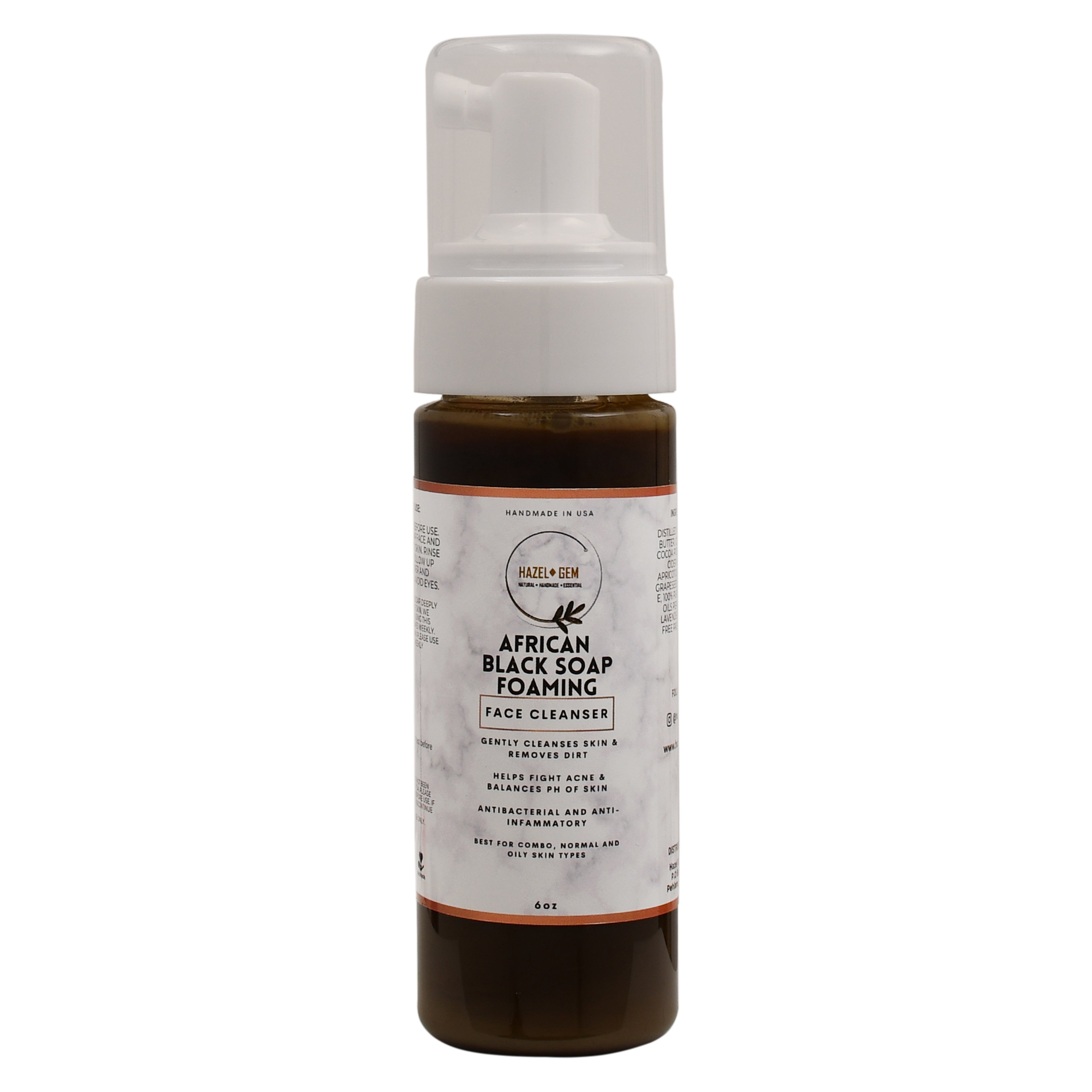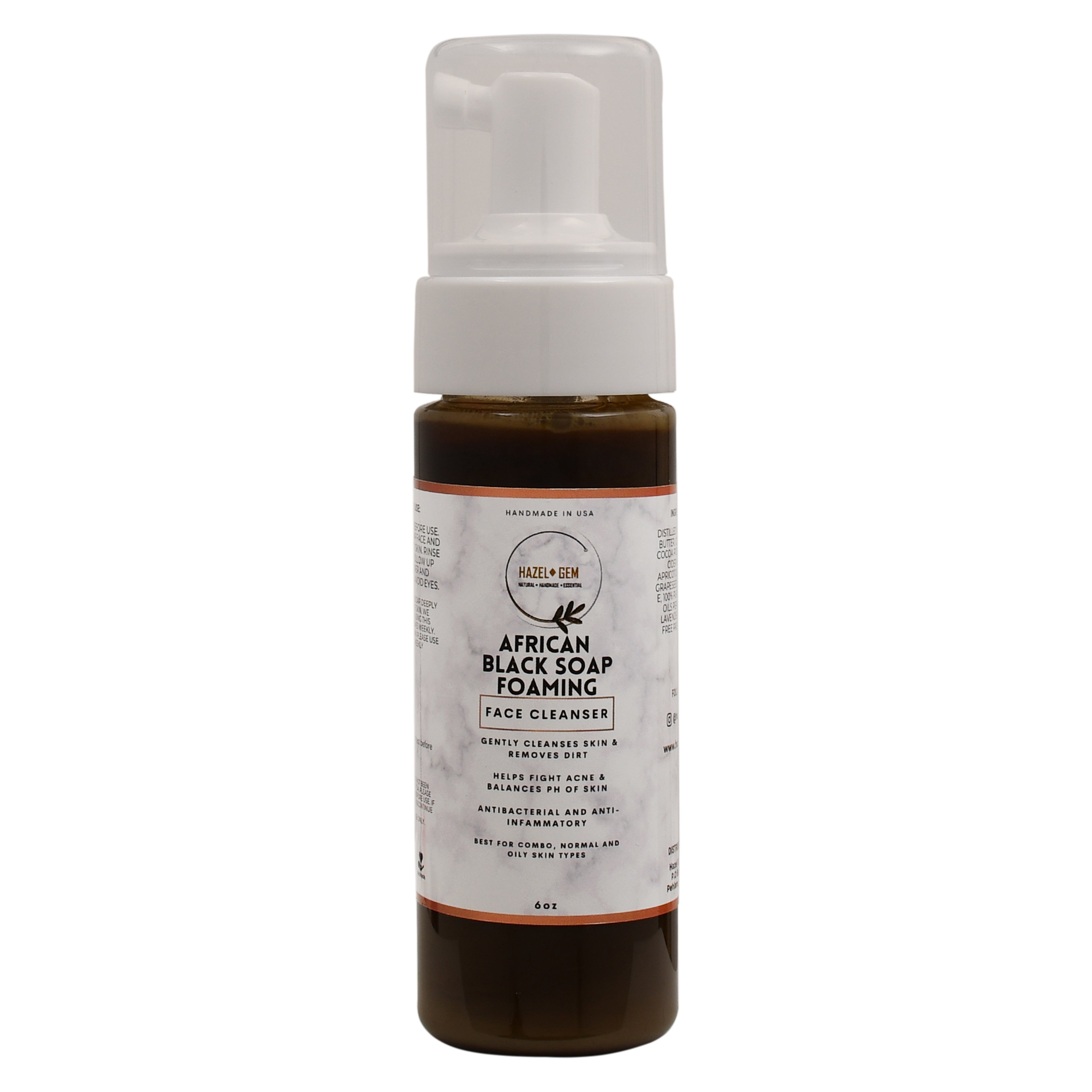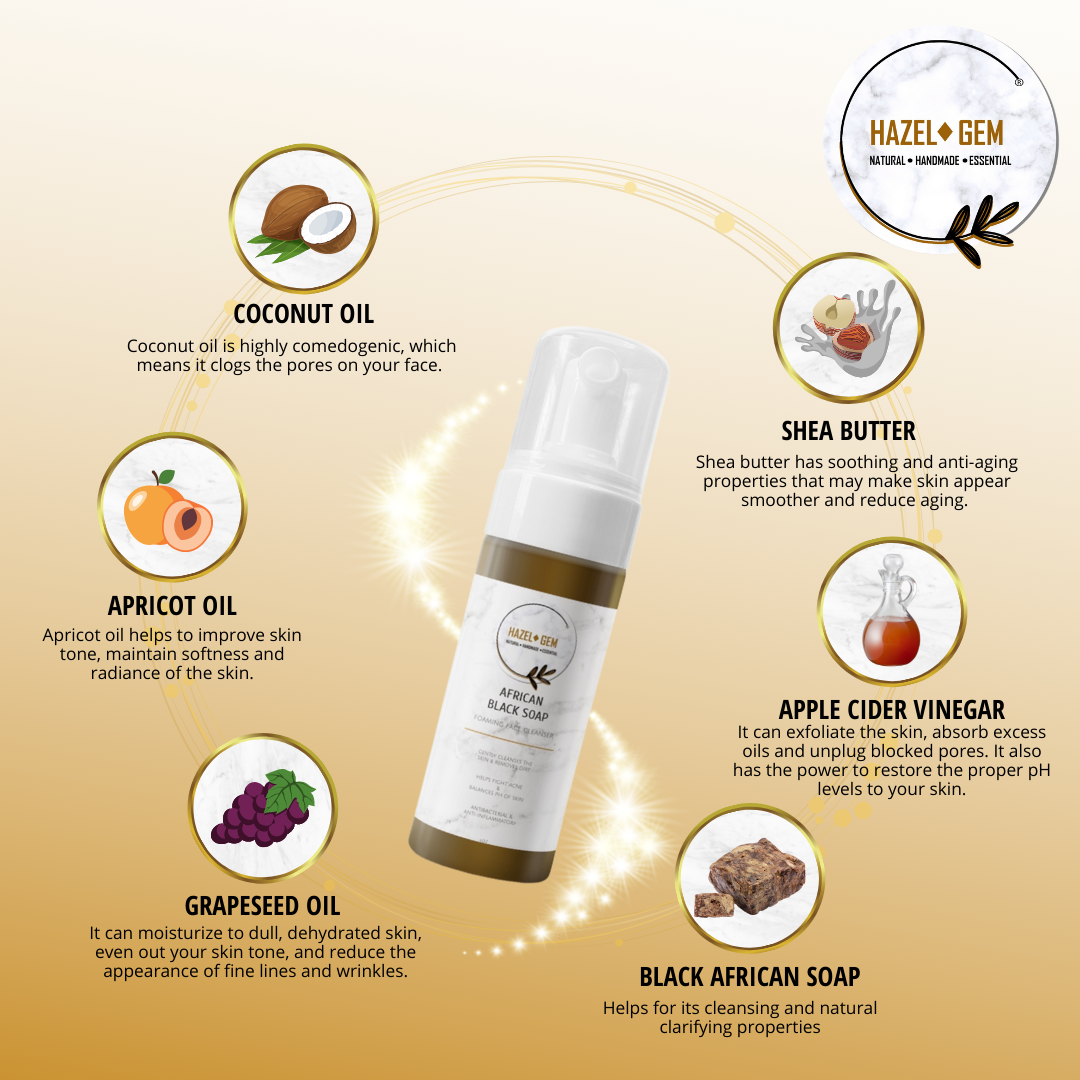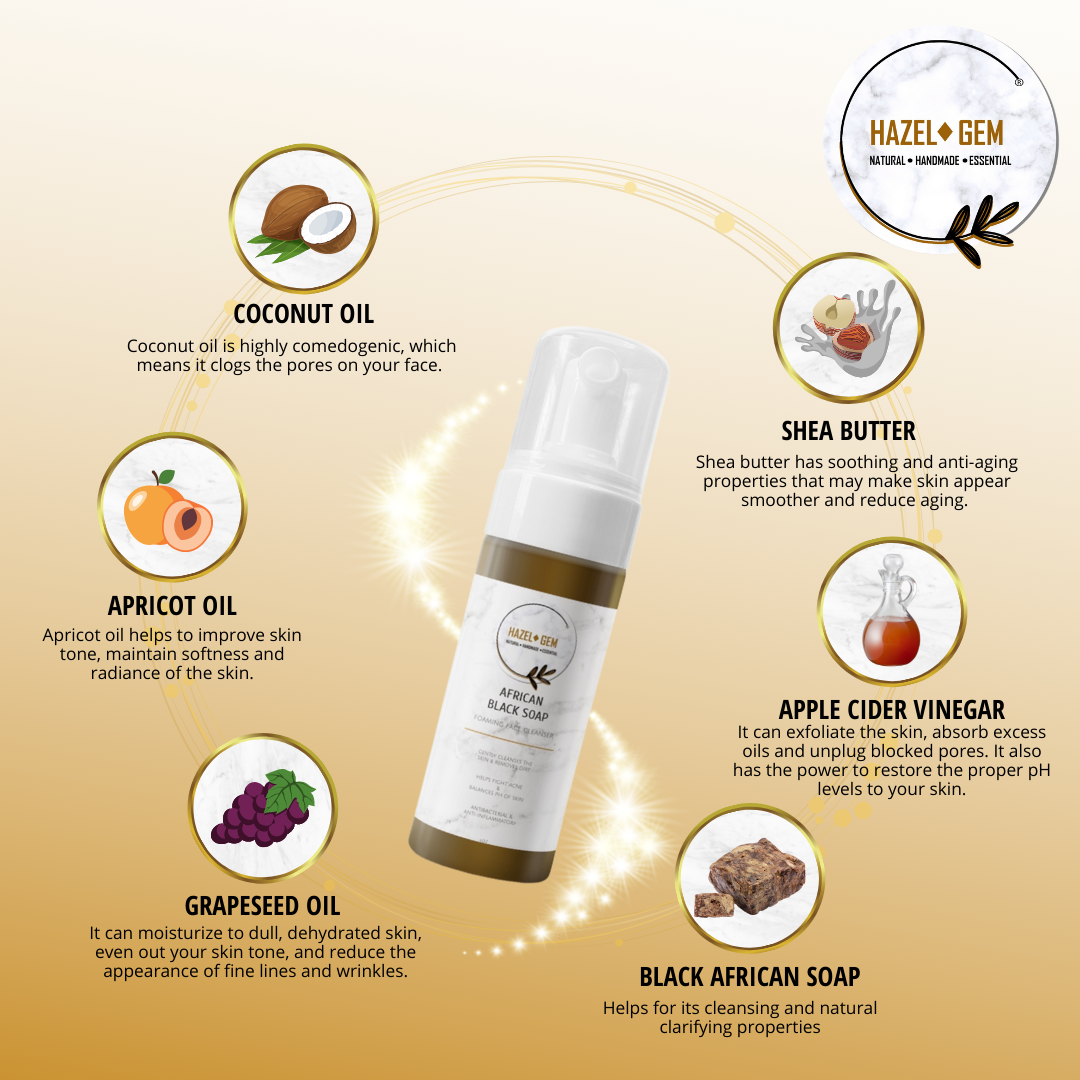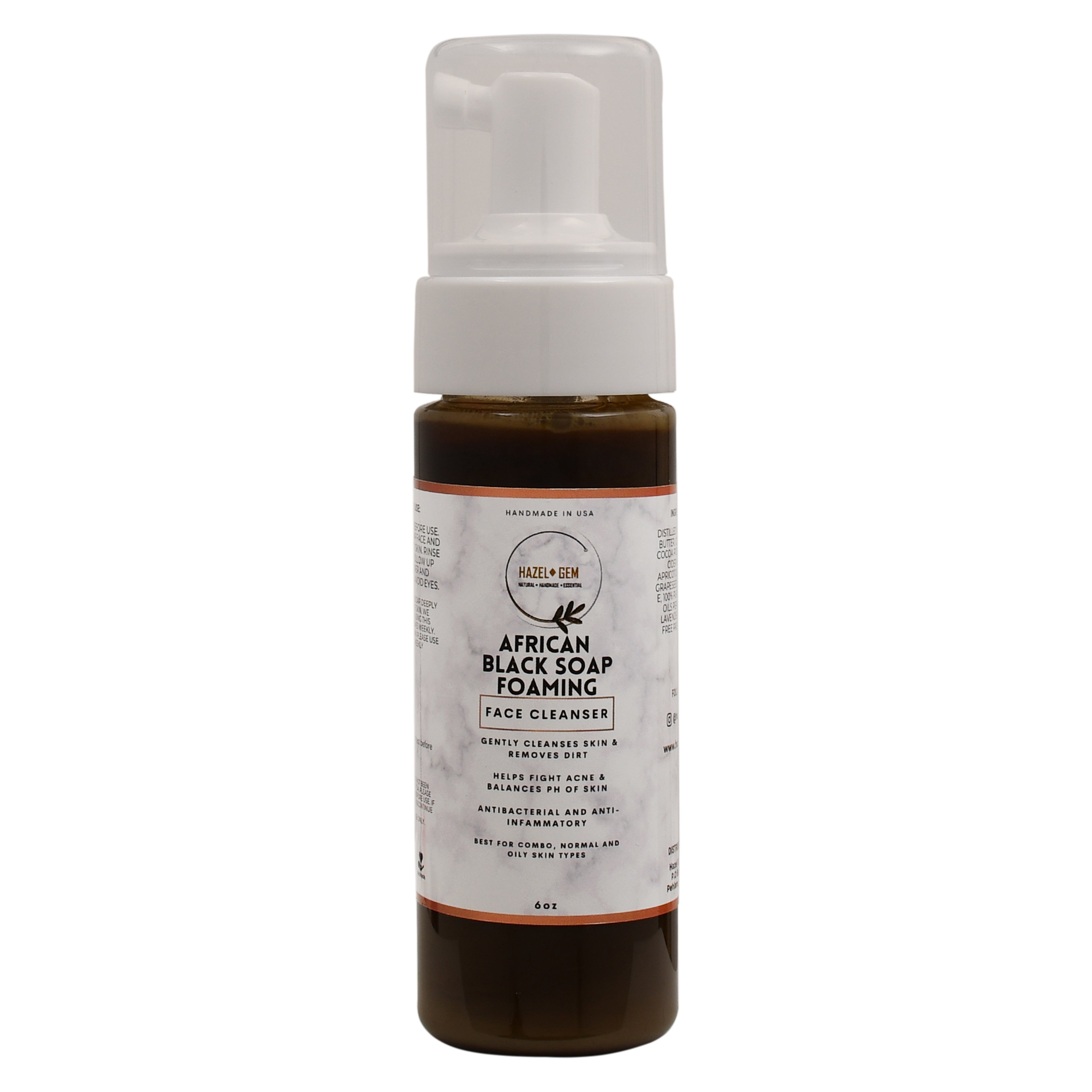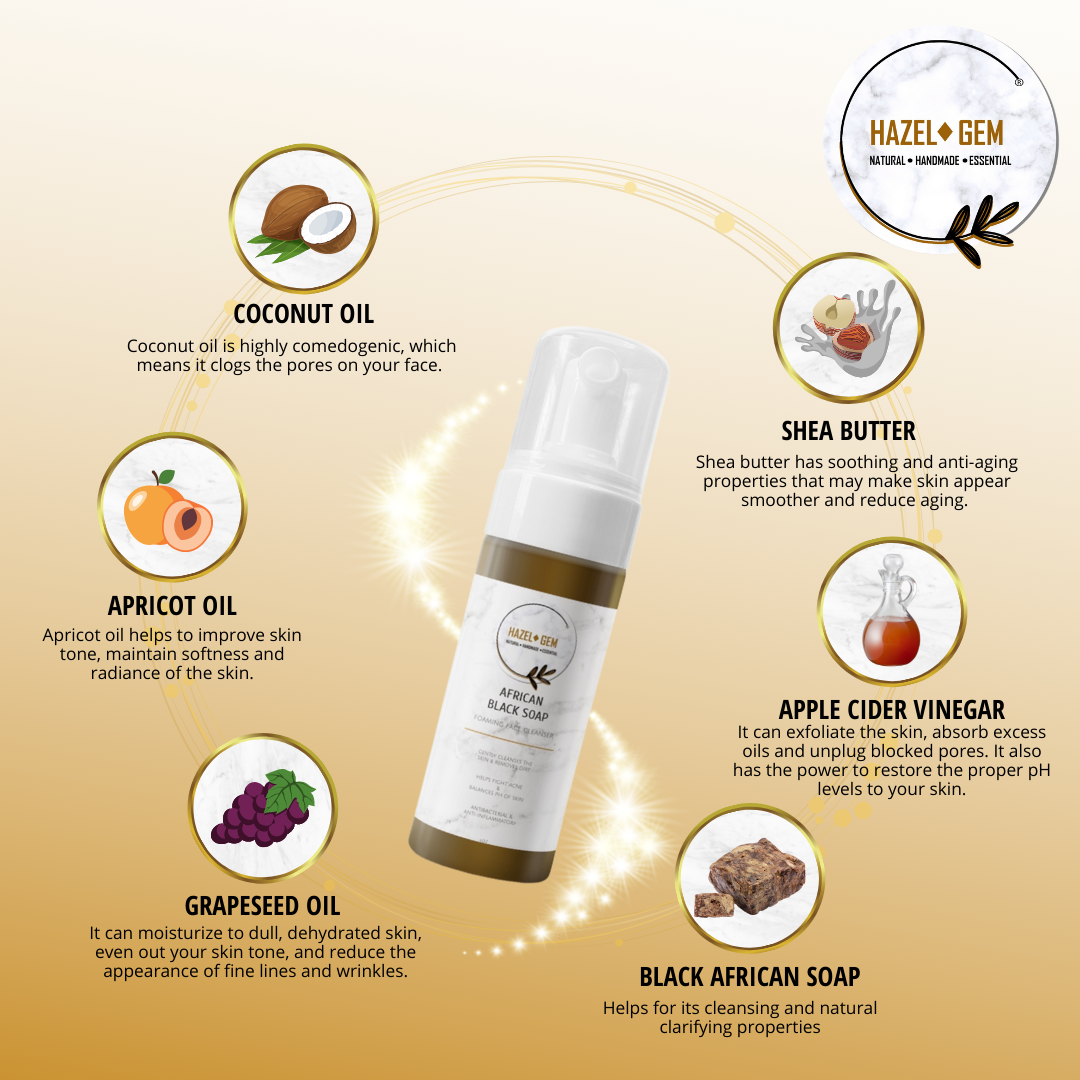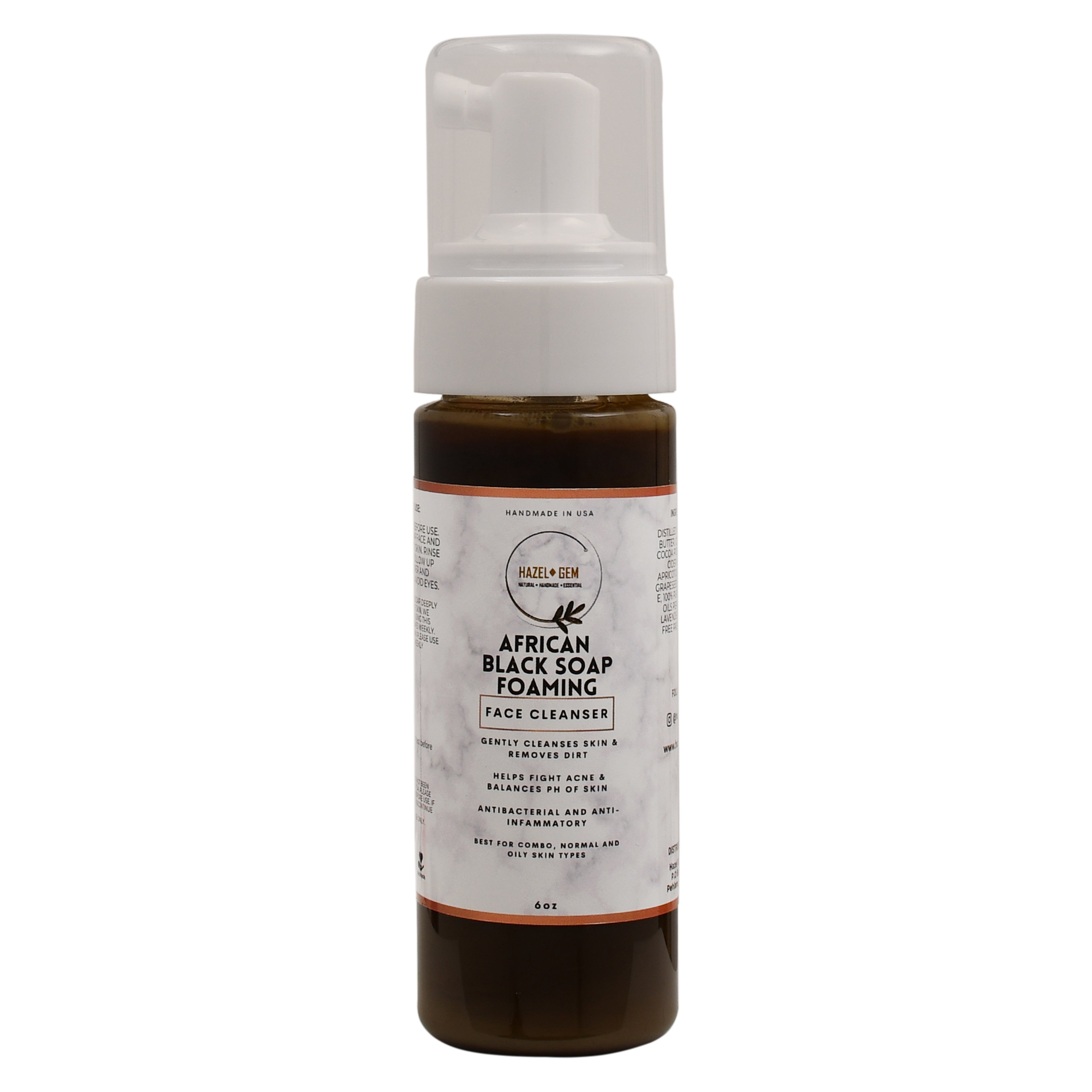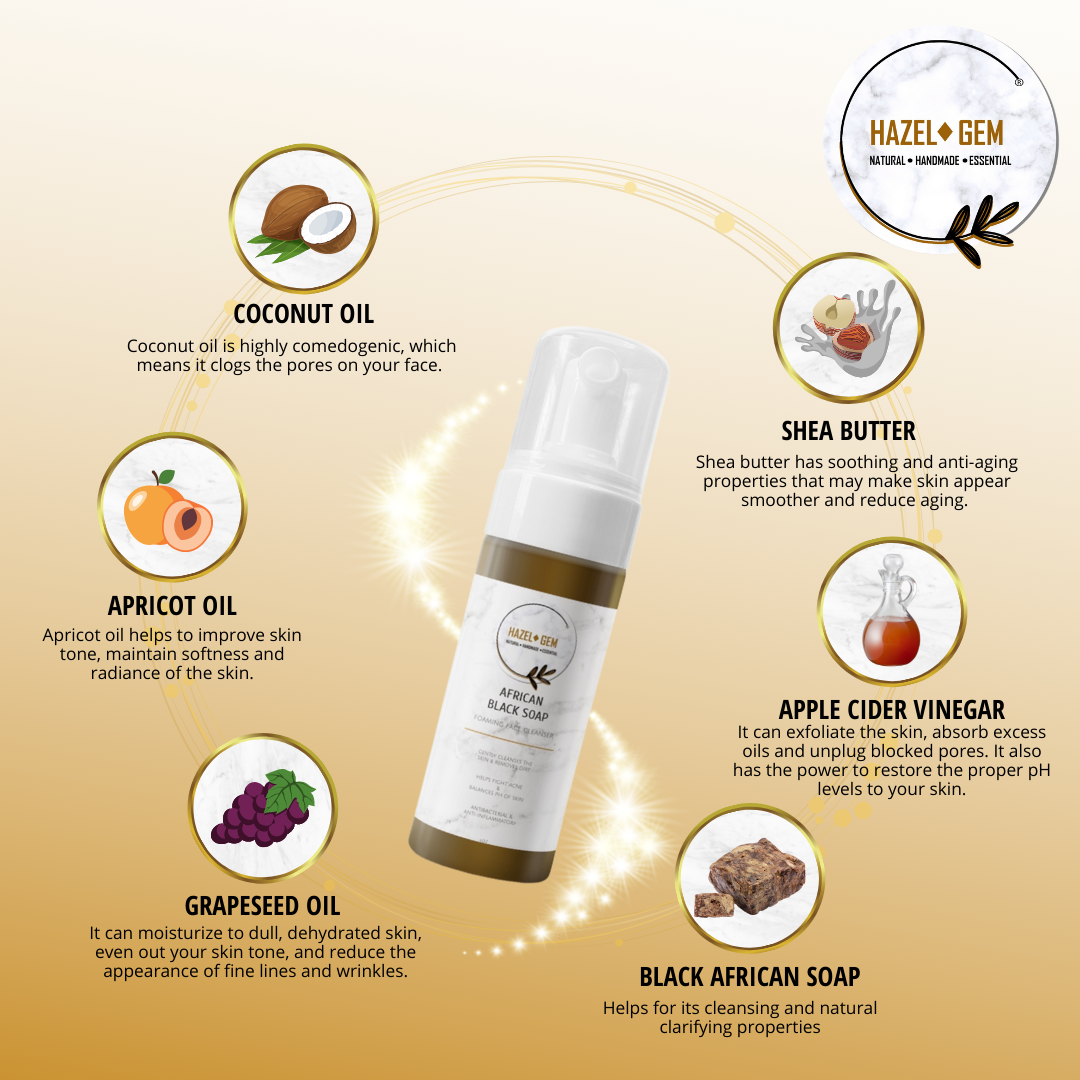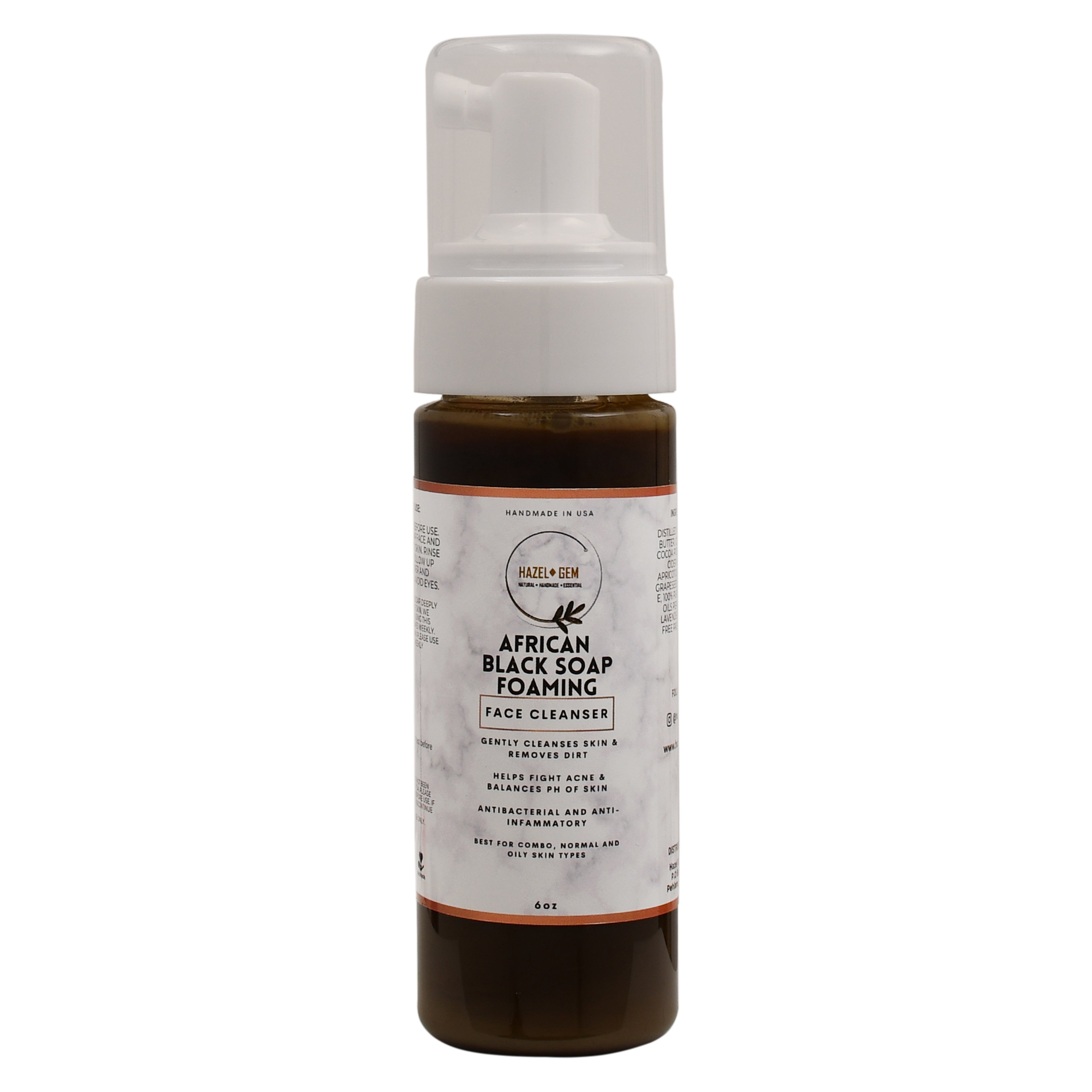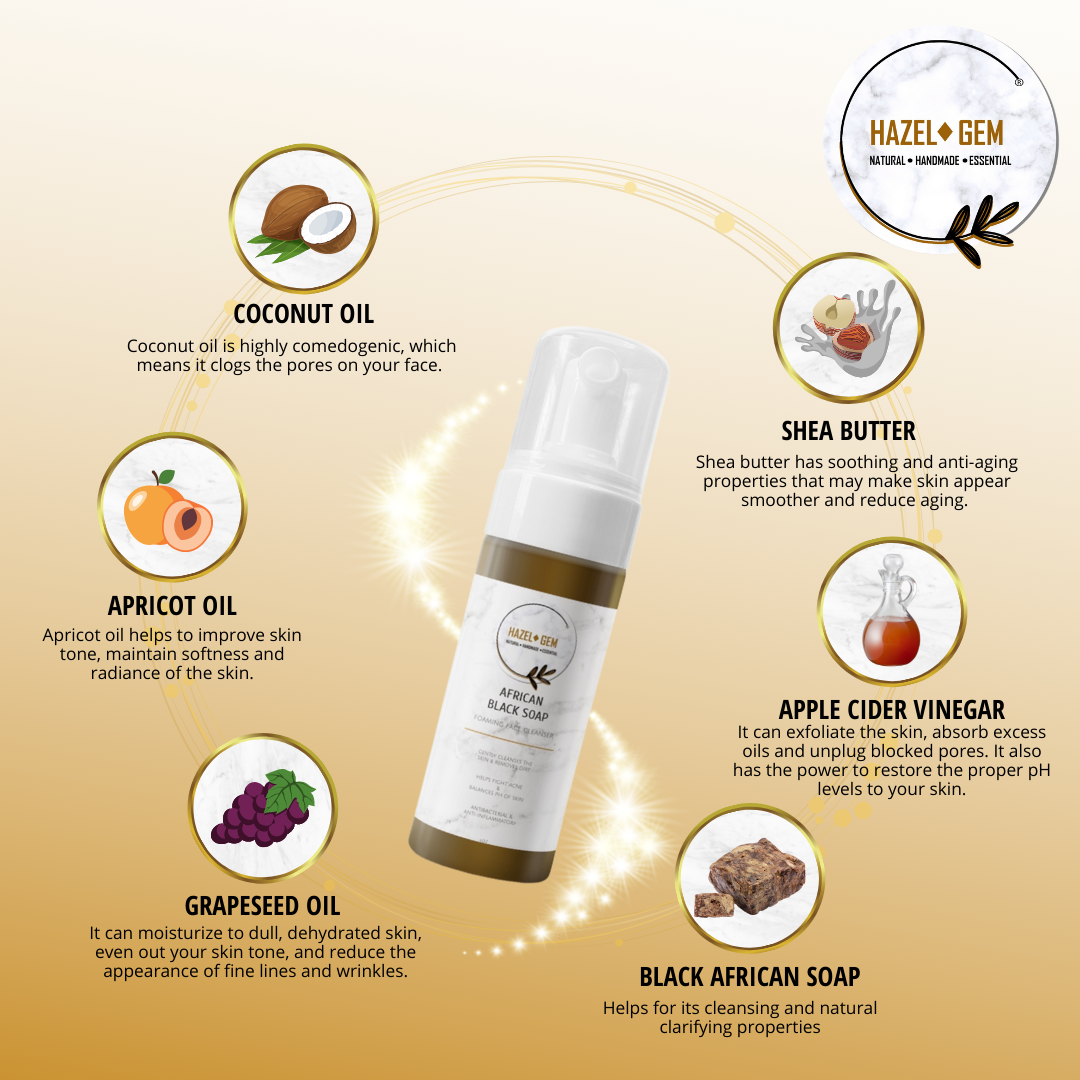 African Black Soap Foaming Face Cleanser
Benefits:
 Gently Cleanses Skin & Removes Dirt
 Helps Fight Acne & Balances PH of Skin
 Antibacterial and Anti-Infammatory
Best for Combo, Normal and Oily Skin Types
Ingredients:
Distilled Water, Shea Butter, Coconut Oil, Cocoa Pod Ash, Apple Cider Vinegar, Apricot Oil, Glycerin, Grapeseed Oil, Vitamin E, 100% Pure Essential Oils Peppermint & Lavender, Paraben Free Preservative
Shelf Life: 4-6 Months
Directions:
Shake well before use. Apply to damp face and massage into skin. Rinse well and follow up with a toner and moisturizer. Avoid eyes. African black soap deeply cleanses the skin, we recommend using this cleanser 3-4 times weekly. For sensitive skin please use 1-2 times weekly
FOR EXTERNAL USE ONLY
This product has not been evaluated by the FDA, consult physician before use. If irritation occurs discontinue use
Excellent product …
I used daily after a long day at work …so please make sure it's always in stock …thank you ..5 star product
So fresh, so clean
The African black soap cleanser feels so refreshing! It cleanses without giving you a stripped, dried out feeling. I noticed a difference in my skin after just two uses!
Absolutely Love
I love these products! I purchased the black soap , the rosewater toner, hair oil, hair hydrating mist . I love that the black so cleanse my skin very well and deeply get into my pores, especially after cleansing I use the rosewater toner and that's just like the ultimate dynamic duo! I was never big on skin care products I even used to work at Sephora and still never got into products. Mind you my skin is very clear but everyone needs a skin care routine. Hazel Gem is now & forever will be my Holy grail! Thank you for your hard work with these products! Good luck to you & your company -Zhanè