FREE SHIPPING ON ORDERS OVER $69.00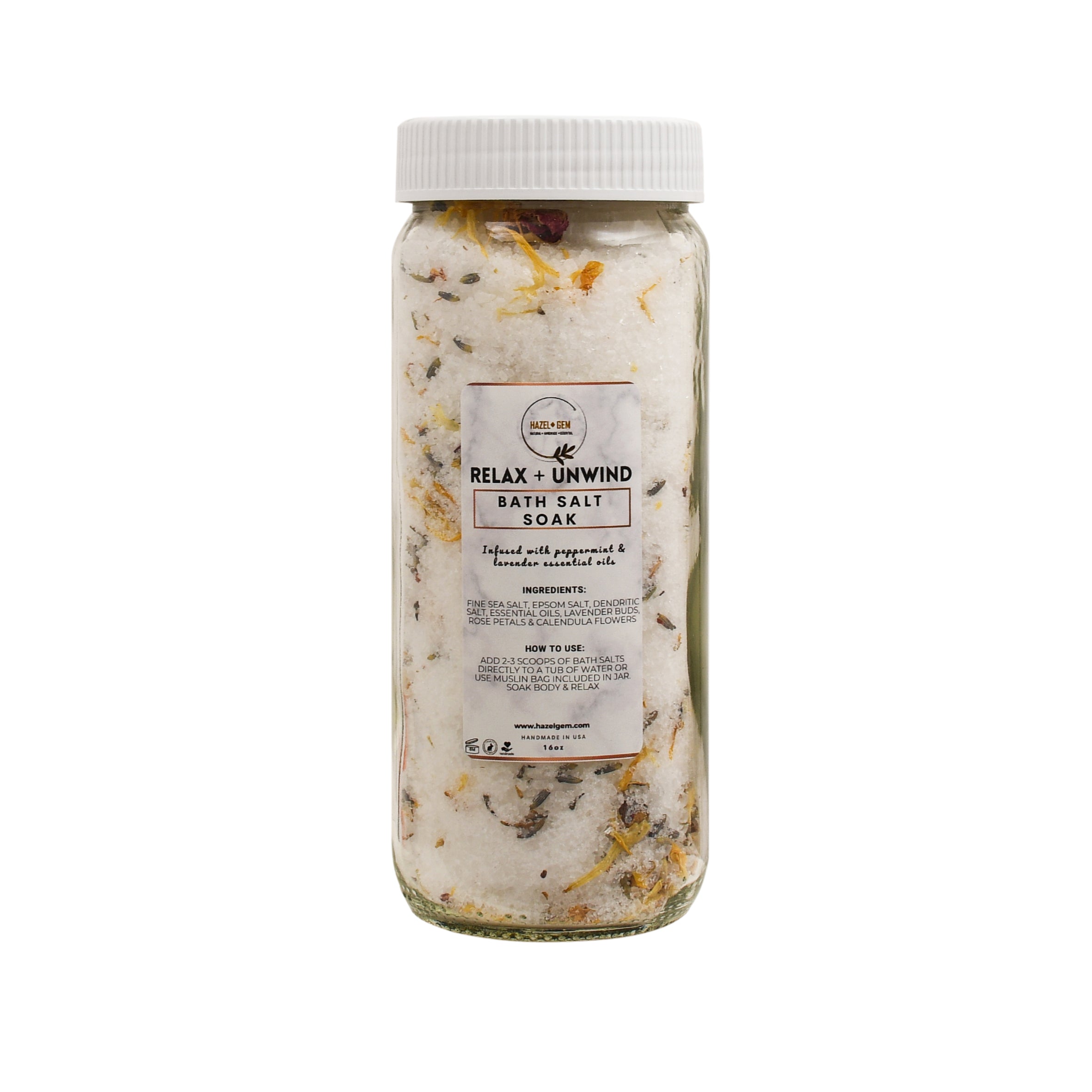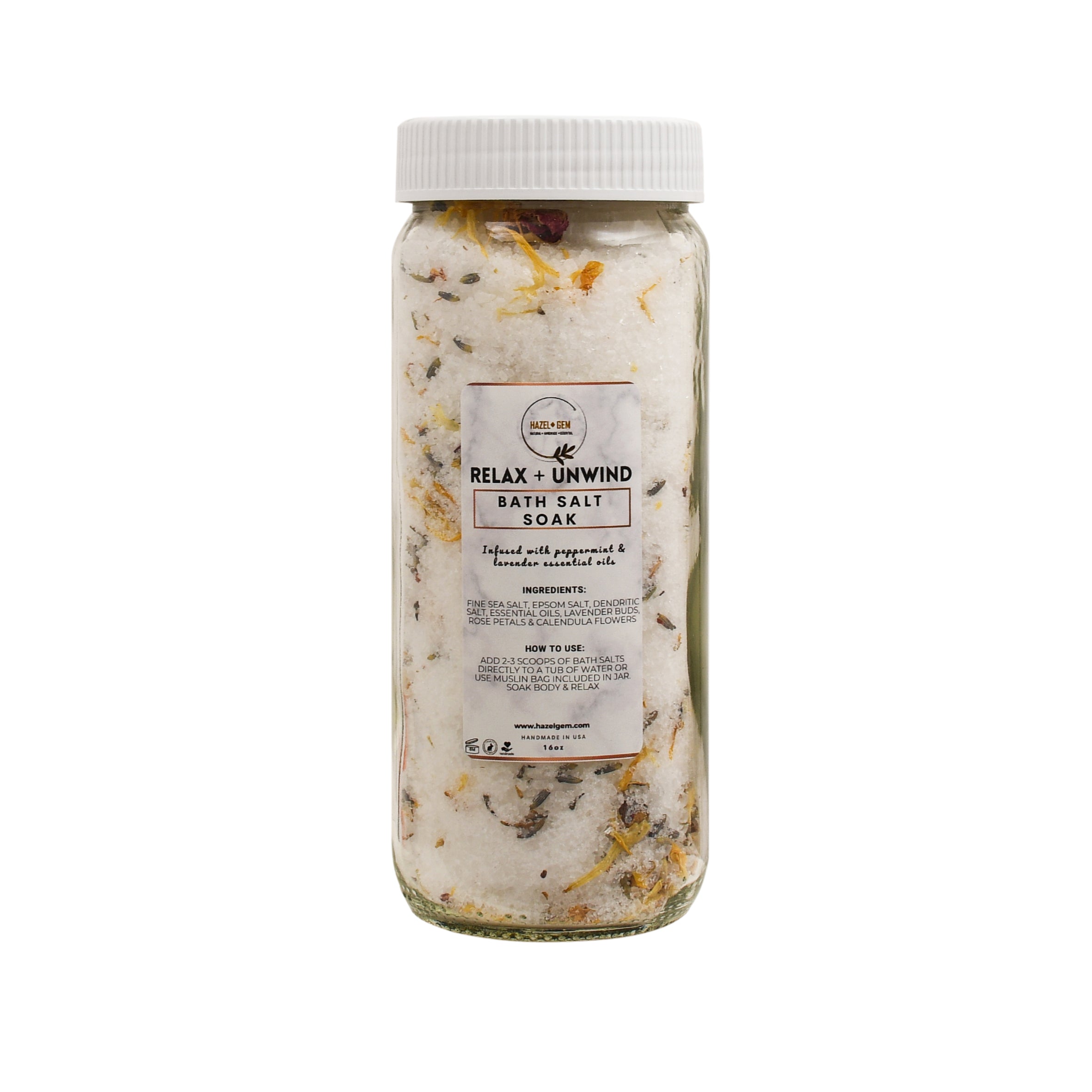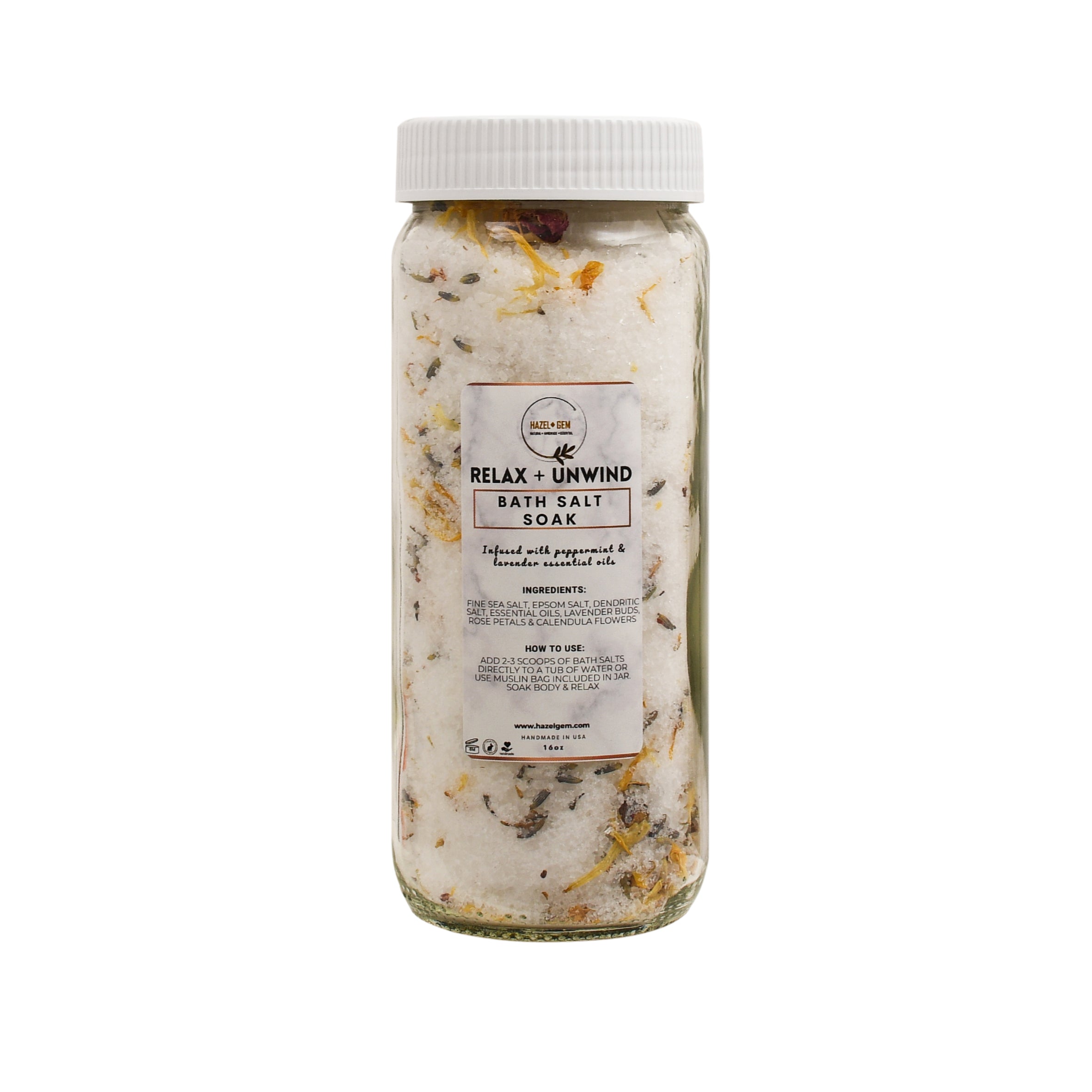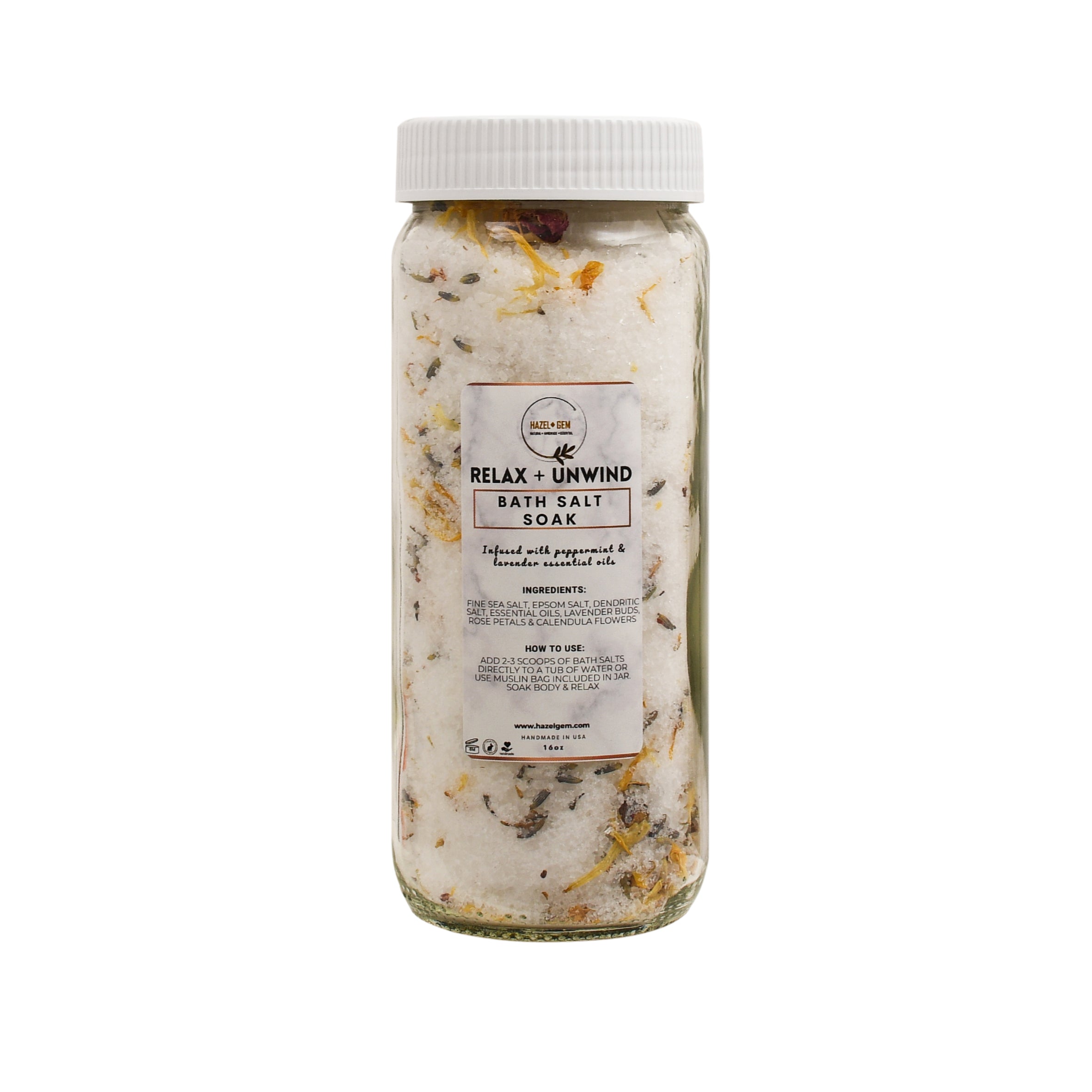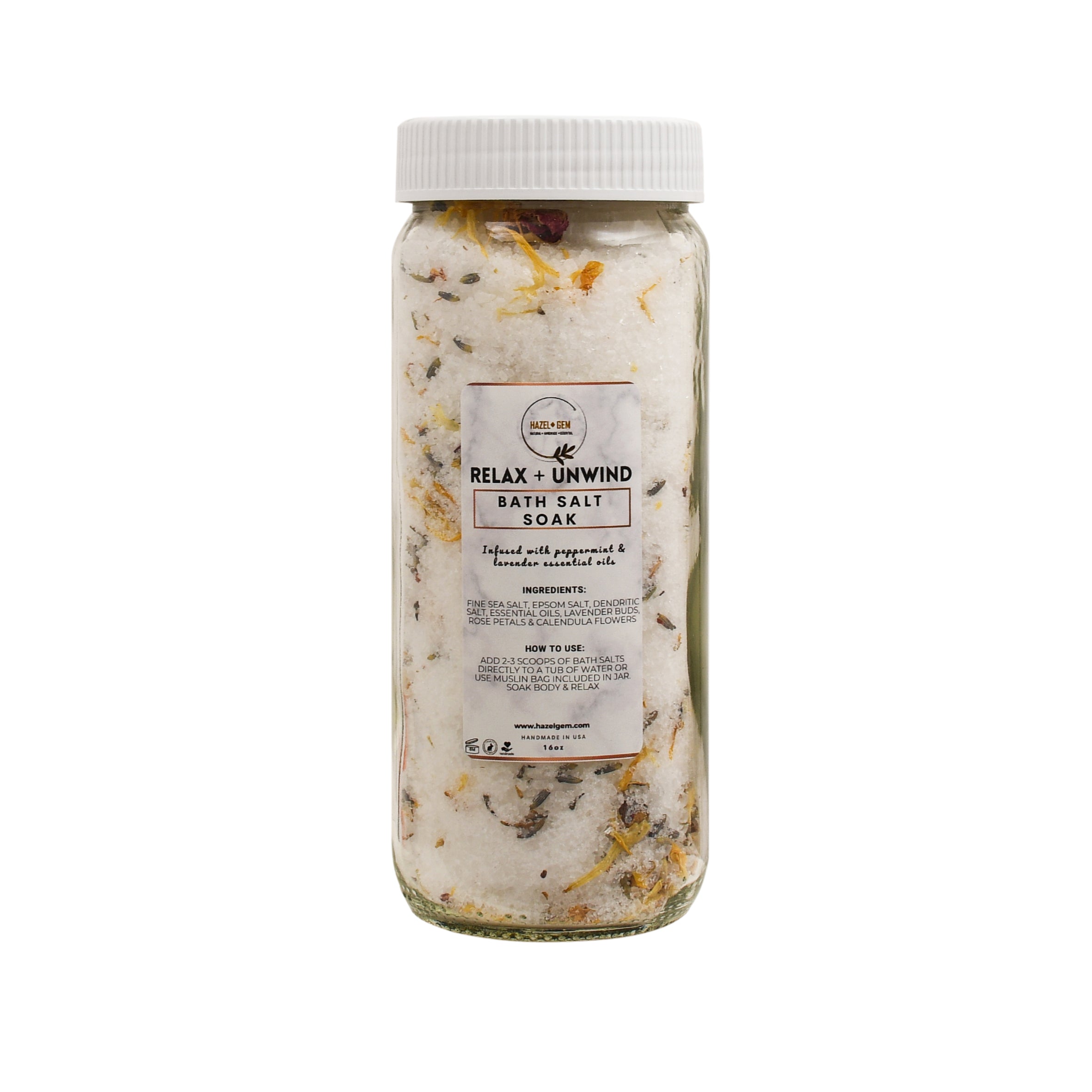 Relax + Unwind Bath Salt Soak
BENEFITS:
Relax & Unwind with Our Rejuvenating Bath Salt Soak. Infused with Pure 100% Essential Oils. Perfect for a Relaxing Self Care Bath Time! Can Help Ease Muscle Pains and Cramps, Decrease Stress & Promotes Healthy Restful Sleep. Detoxify & Moisturize Your Skin Today!
INGREDIENTS: 
Fine Sea Salt, Epsom Salt, Dendritic Salt, Essential Oils, Lavender Buds, Rose Petals & Calendula Flowers 
DIRECTIONS:
Add 2-3 scoops of Bath Salts to a tub of water. Soak body & relax
Bath Salts come with a Muslin bag, which is used to put the salts in and place into the tub of water. The muslin bag can also tie onto tub water spout and allow water to run over the bag. These methods are great so that the botanicals in the salt mixture won't get into the tub drain. 
16oz 
Shelf Life: 6-8 Months
EXTERNAL USE ONLY
This product has not been evaluated by the FDA, consult physician before use. Discontinue use if irritation occurs