FREE SHIPPING ON ORDERS OVER $69.00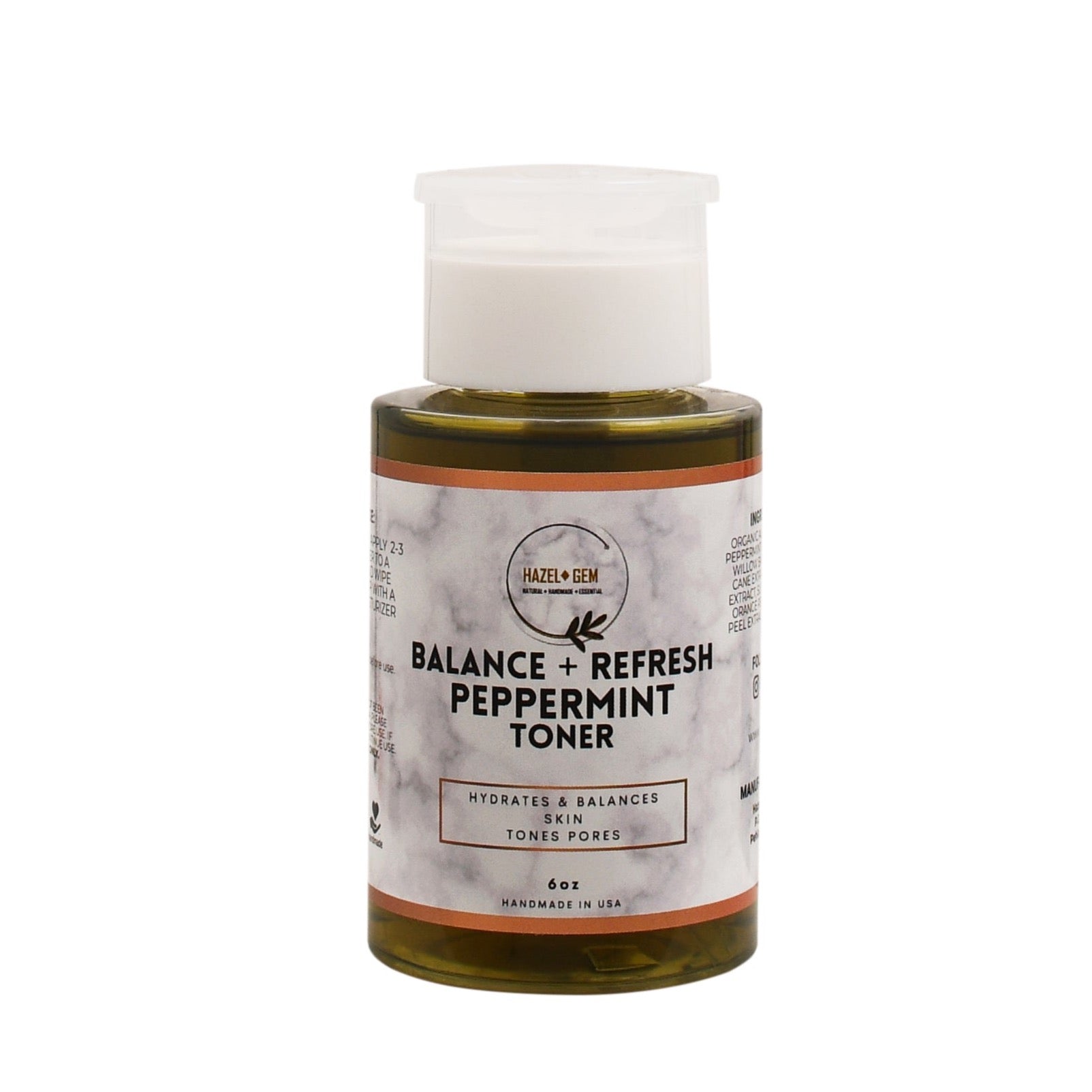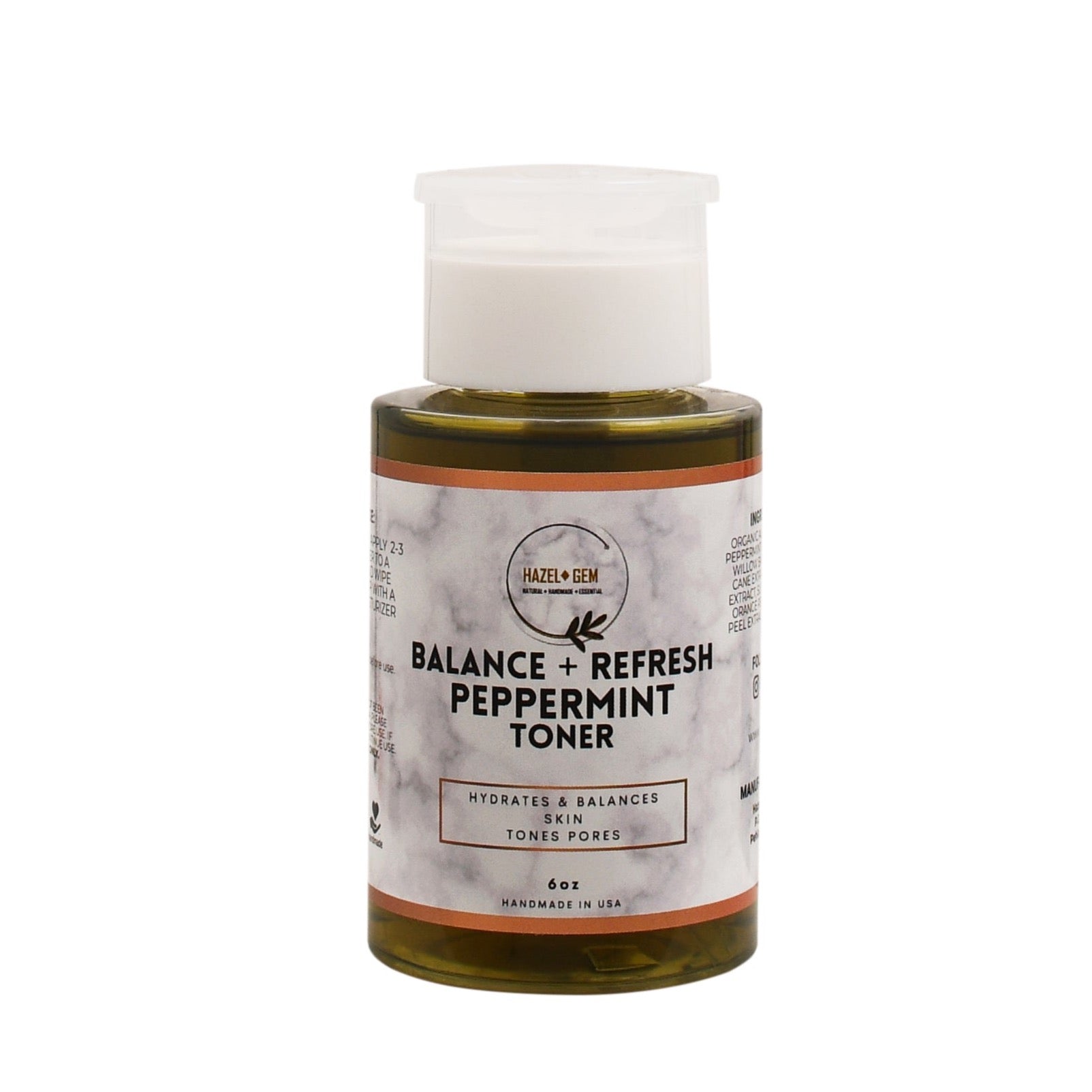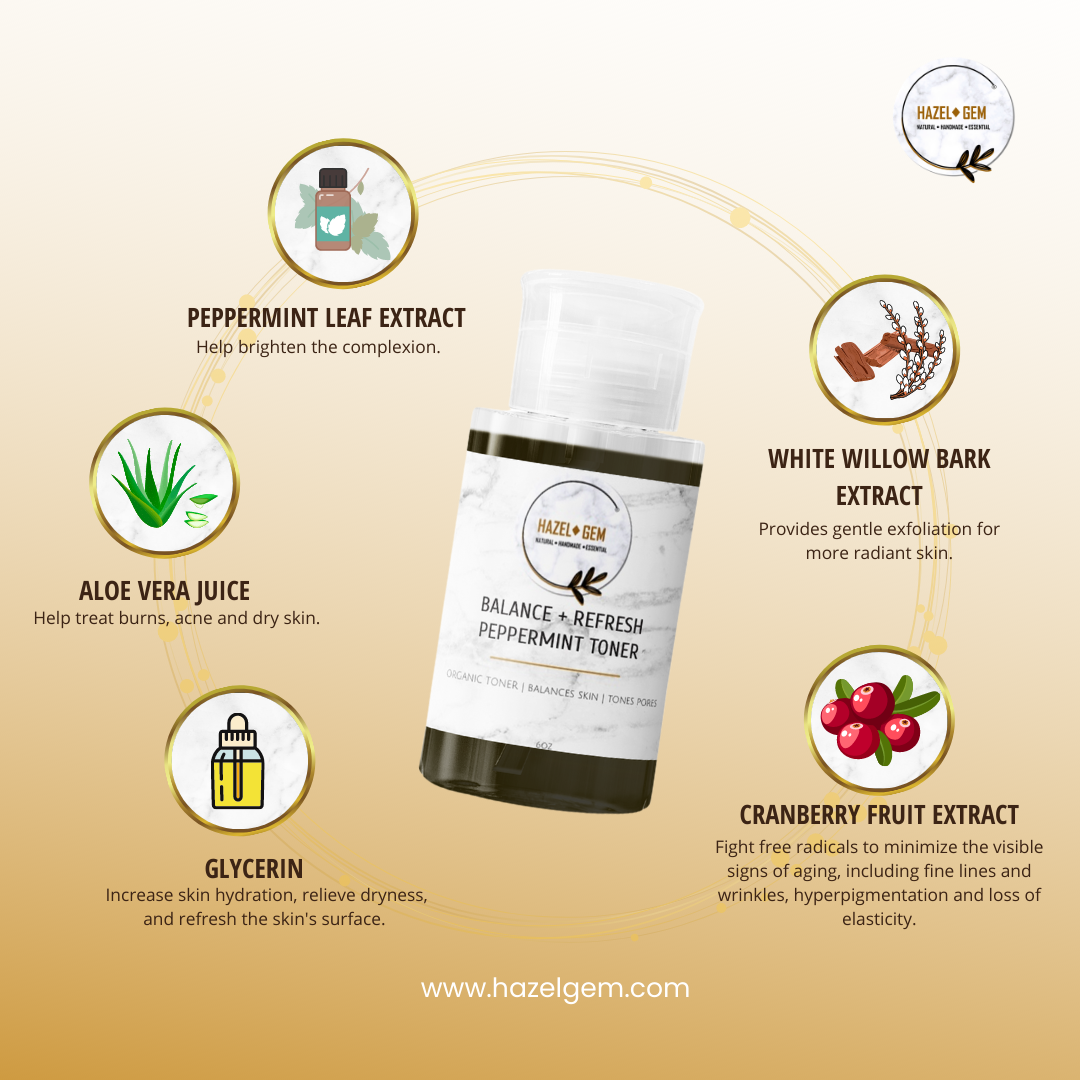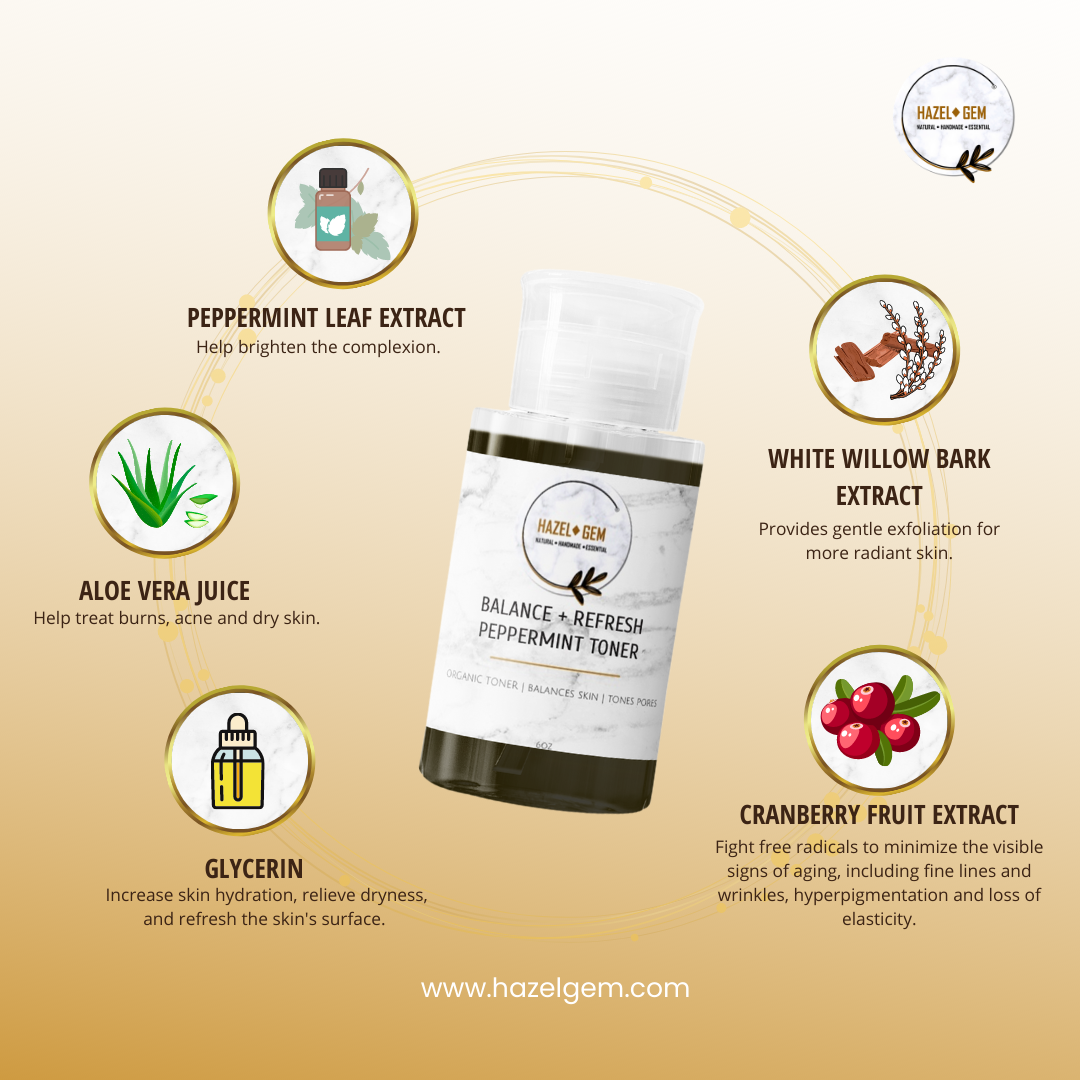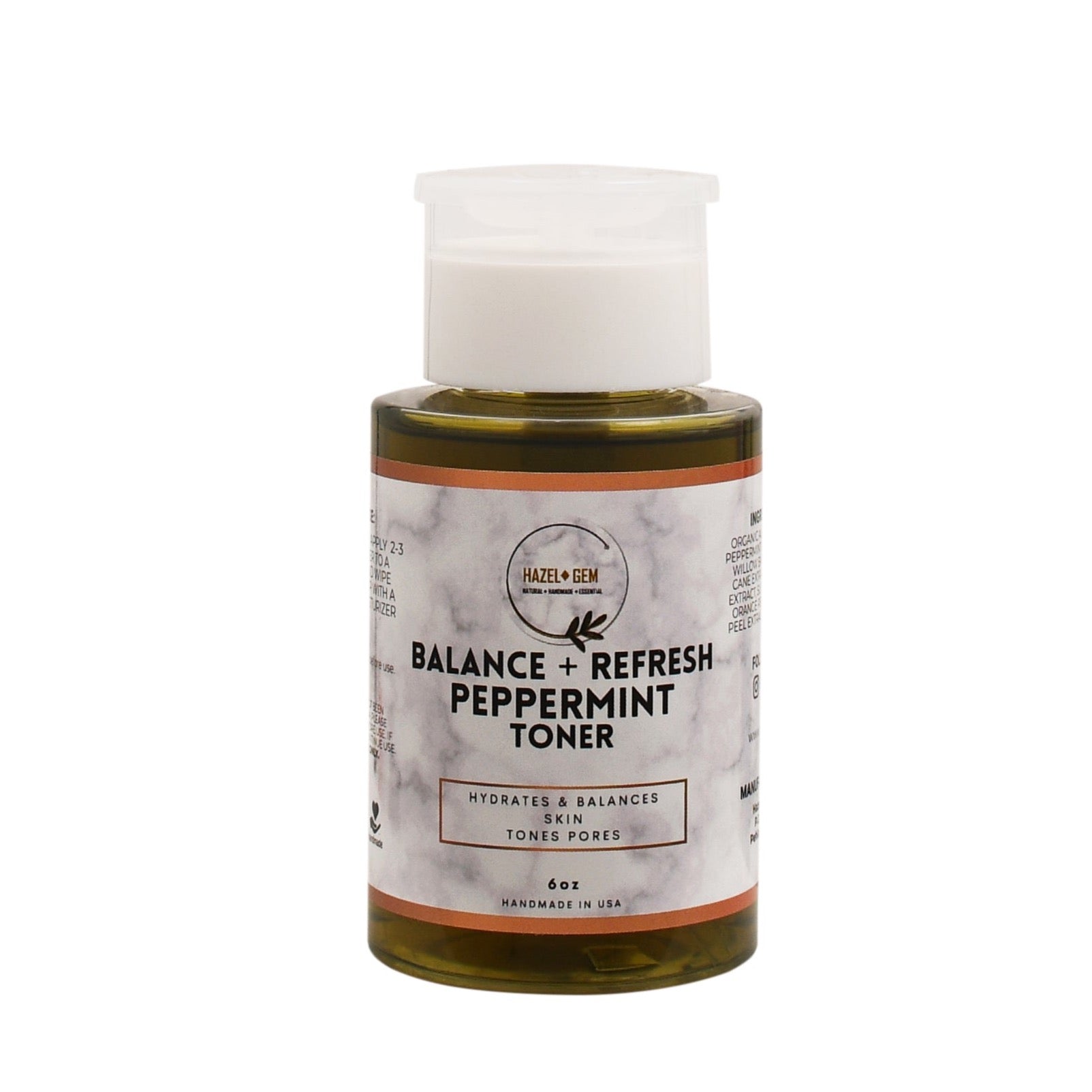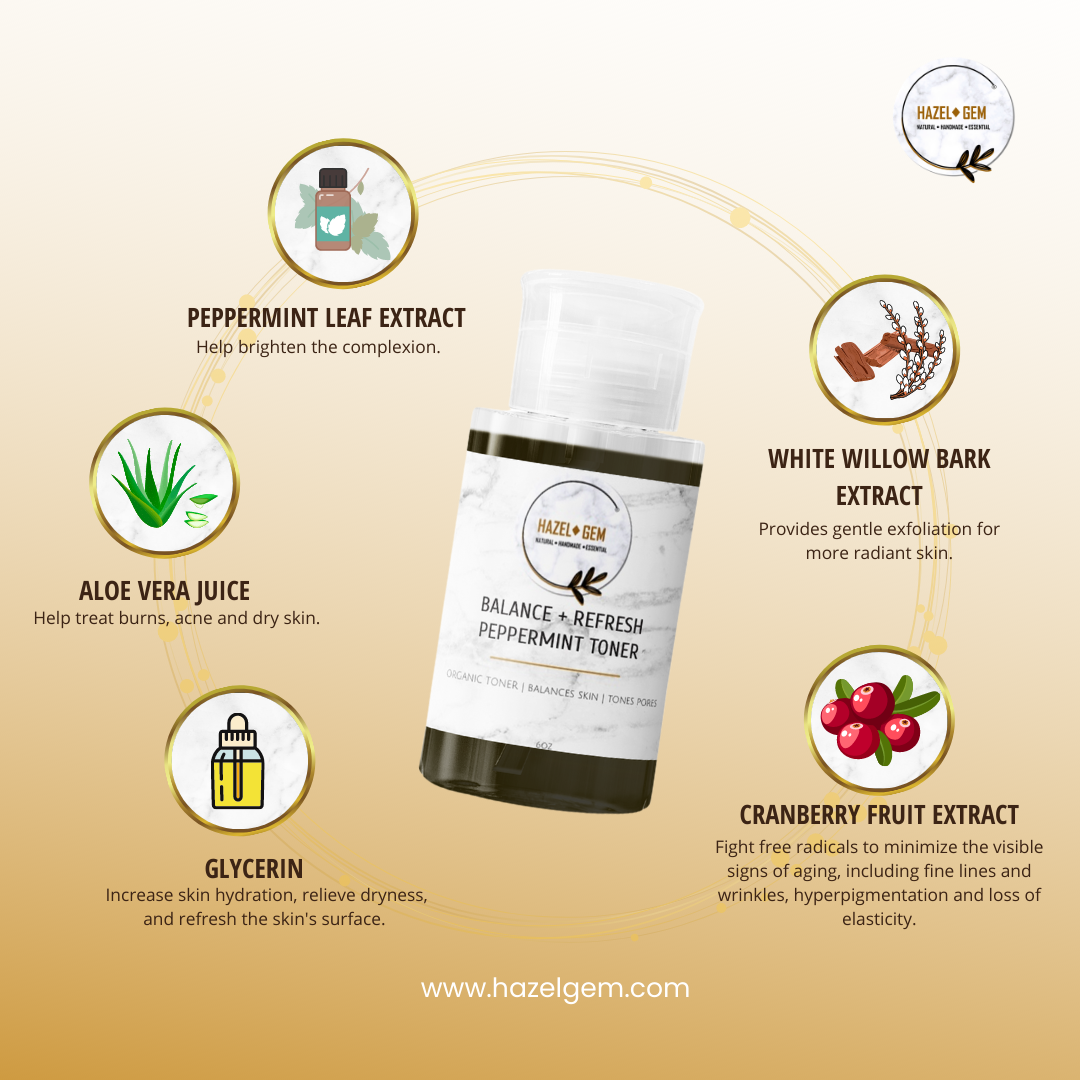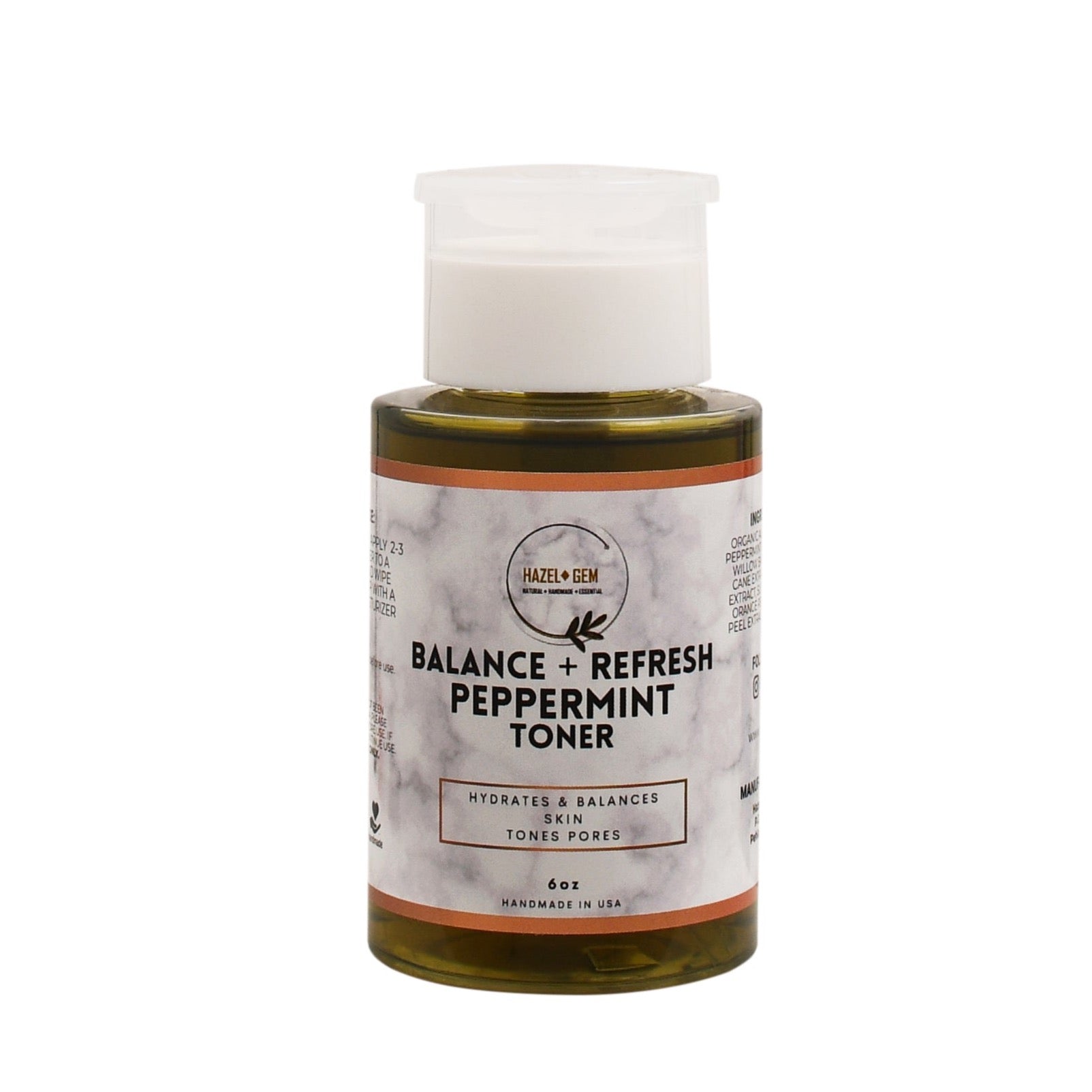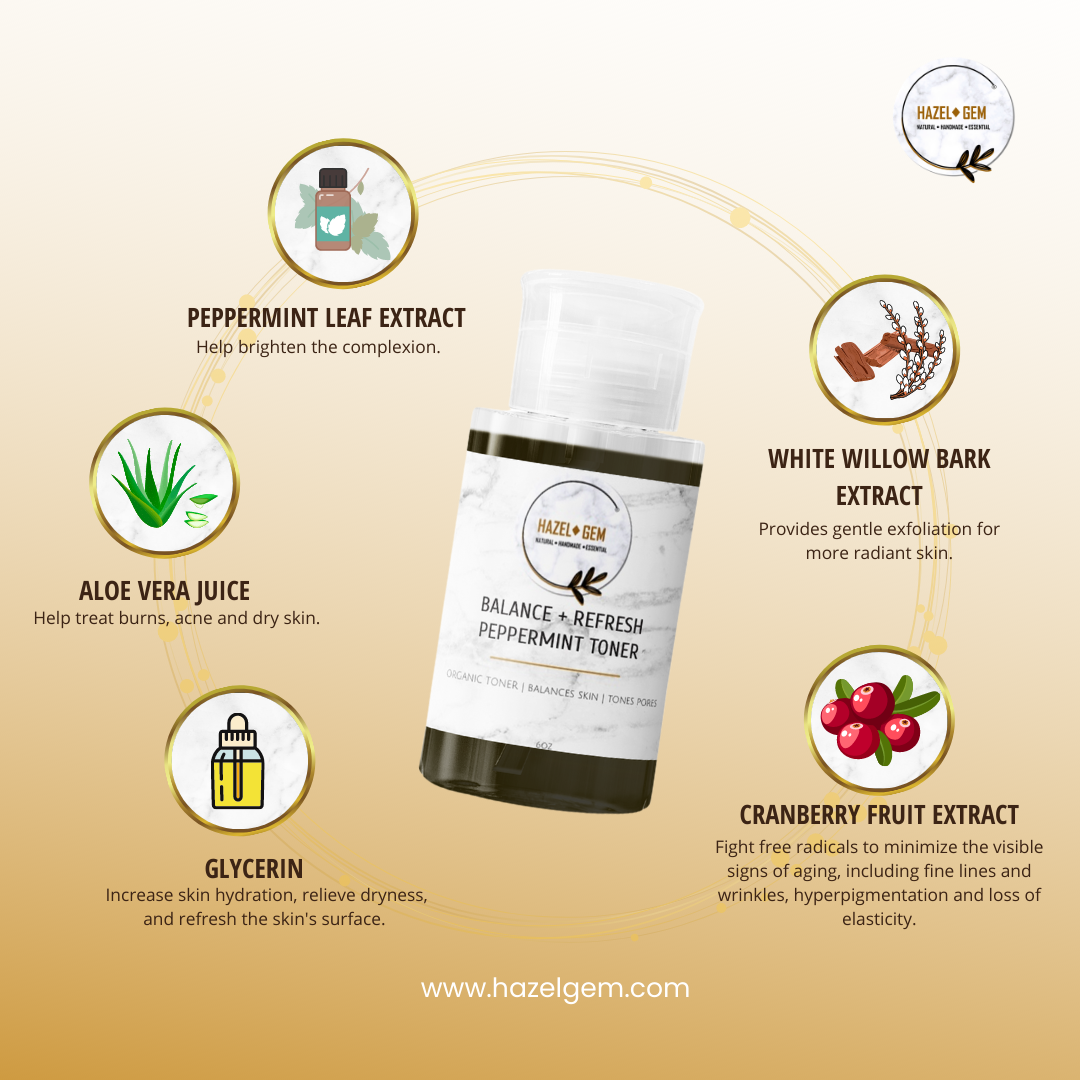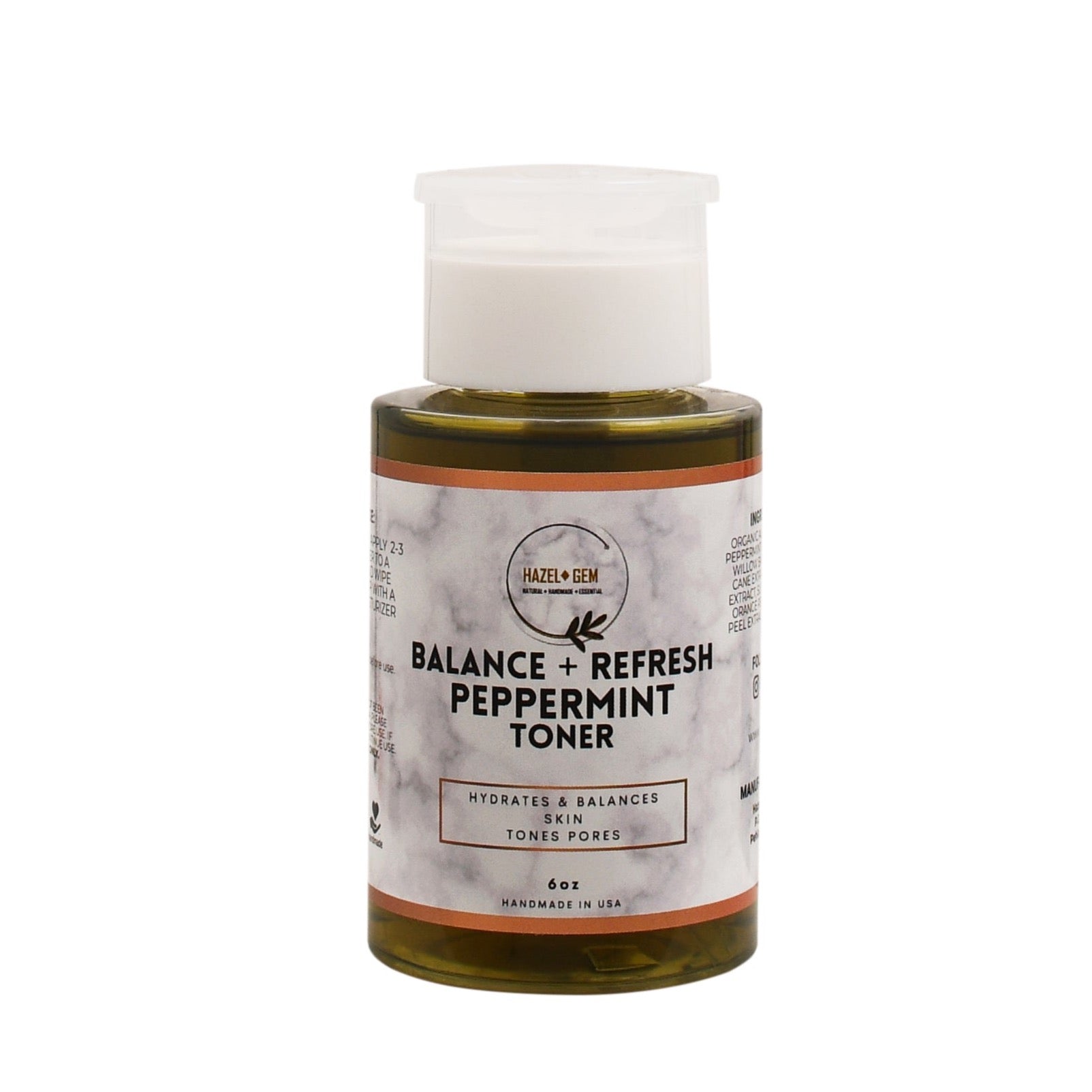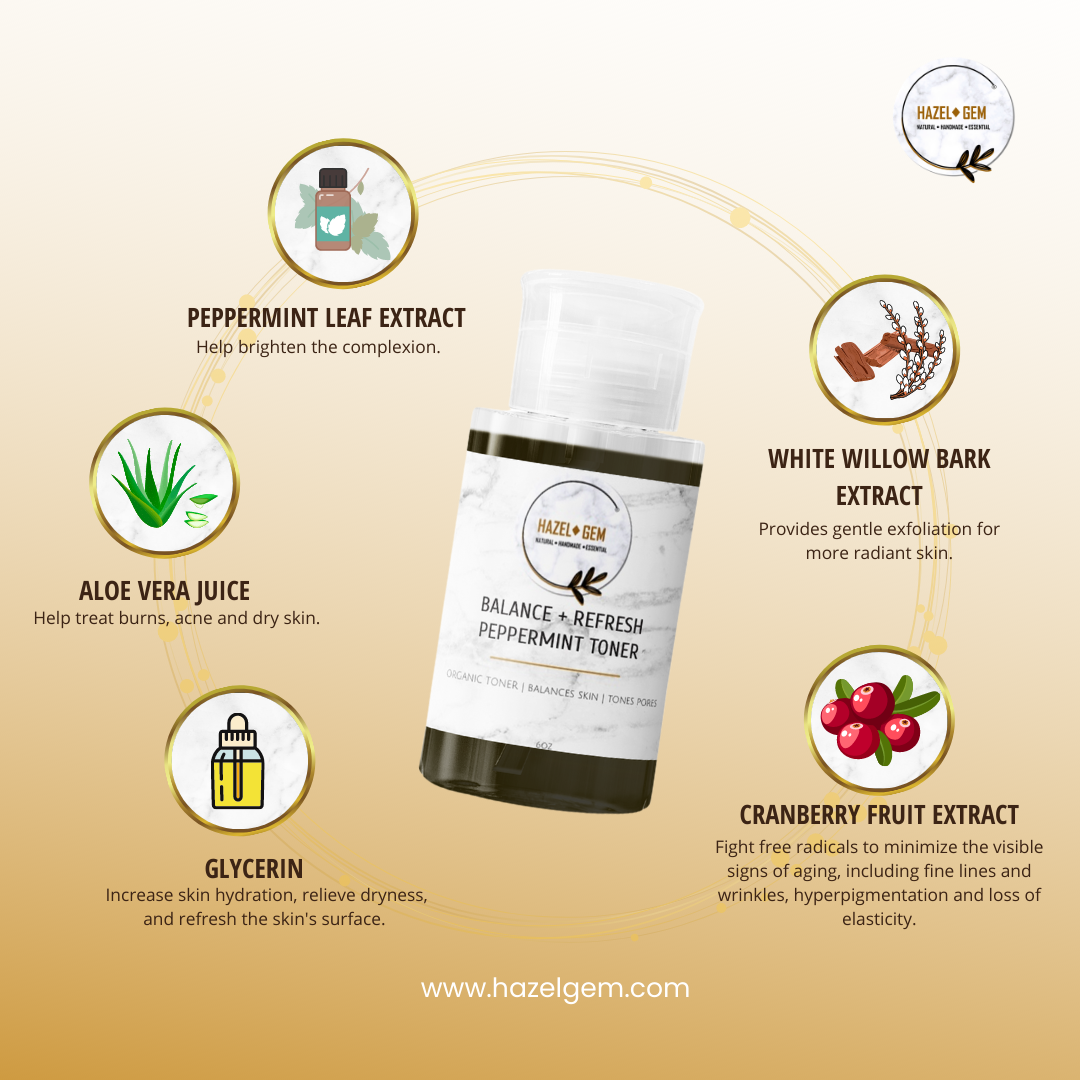 Balance + Refresh Peppermint Toner
BENEFITS:
Tones Pores
Removes Residue from Cleanser & Makeup
Great for Oily Skin
Organic, Vegan, No Added Parabens
INGREDIENTS: 
Organic Aloe Juice, Organic Alcohol, Glycerin, Sugar Cane Extract, Peppermint Leaf Extract, White Willow Bark Extract, Bilberry Fruit Extract, Sugar Maple Extract, Orange Peel Extract, Lemon Peel Extract, Cranberry Fruit Extract (All ingredients are Organic)

6oz
Shelf Life: 12 Months
DIRECTIONS:
After cleansing the face, apply 2-3 pumps of the toner to a cotton pad and massage over face (Avoid eyes). Follow up with a serum and moisturizer

EXTERNAL USE ONLY
This product has not been evaluated by the FDA. Consult physician before use. Discontinue use if irritation occurs
Actual results 👏🏼
This product produces real results in no time . I like the balance it offers for oily skin. It's smooth on the skin and gives completion pure clearness . I'm a repeated fender for this product . A must have in the skin care regimen.
Love it !!!!
Top 3 favorites FOR SURE !
Love love love it!
Im soo obsessed with all their products I have both toners & cleansers. I have combination skin so I have to change up between the two depending on my skins need for the day or week. I tend to pair both the rose water toner & cleanser together. And I pair this peppermint toner with the glow even cleanser. And to finish off every facial routine for hydration I use the rose hip oil.