FREE SHIPPING ON ORDERS OVER $69.00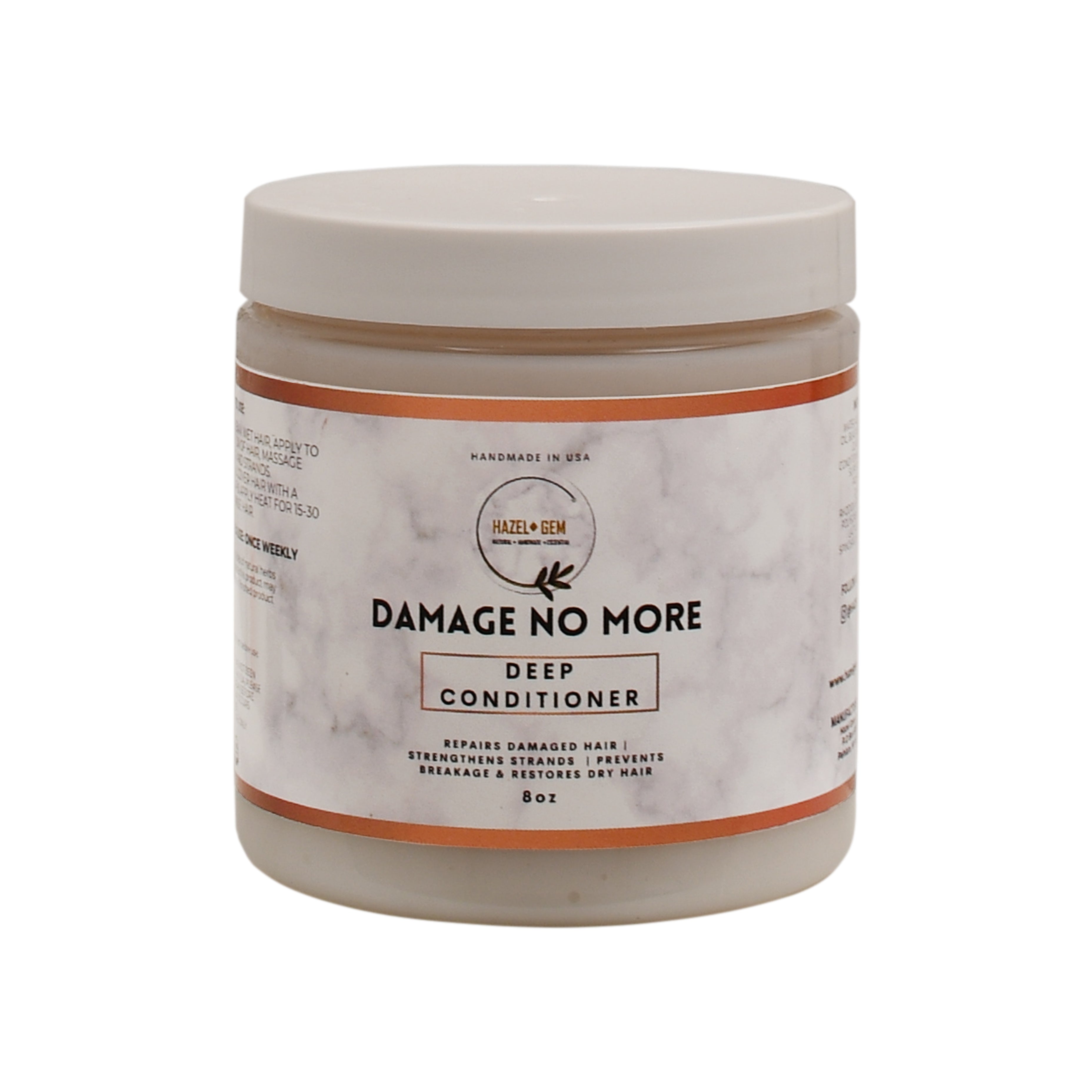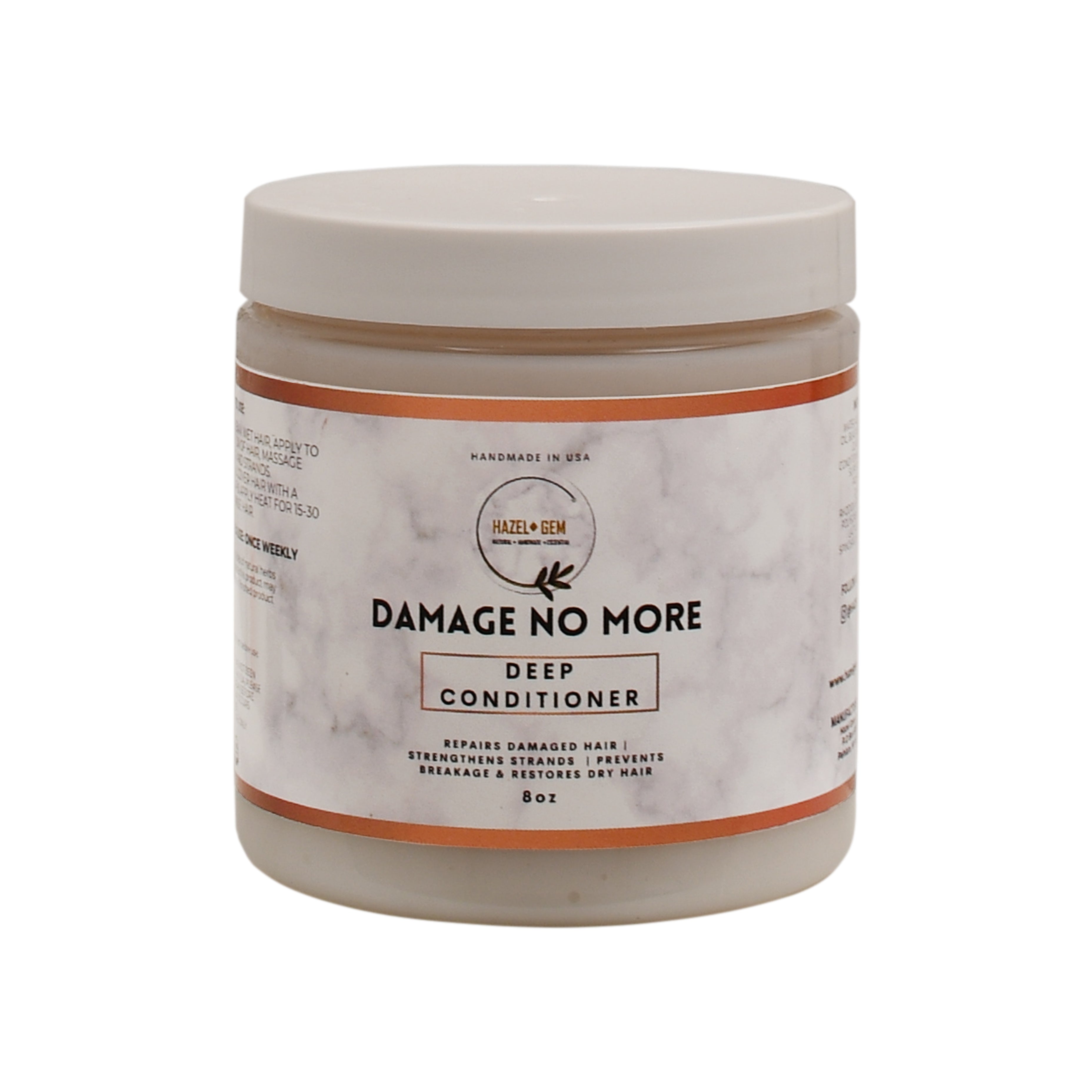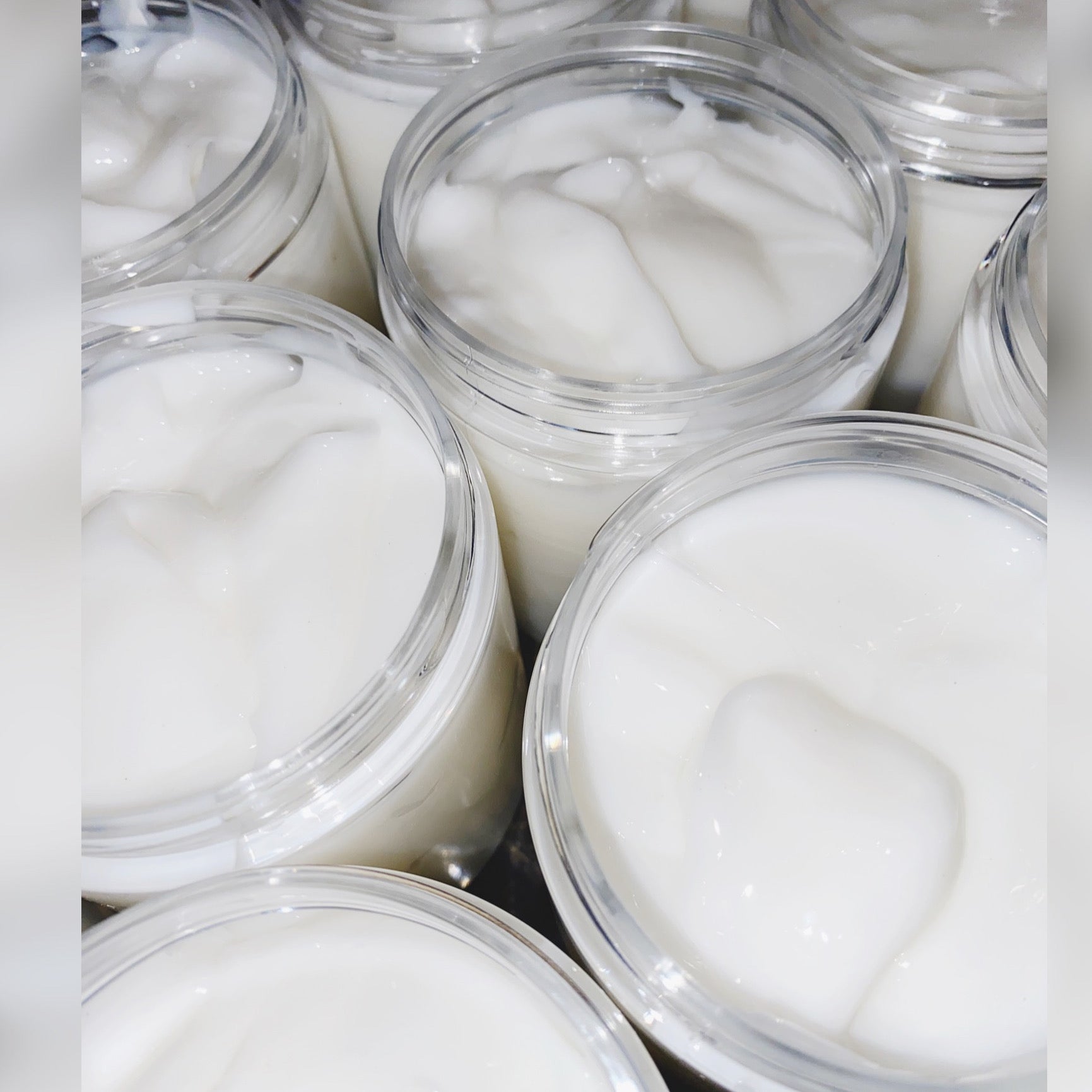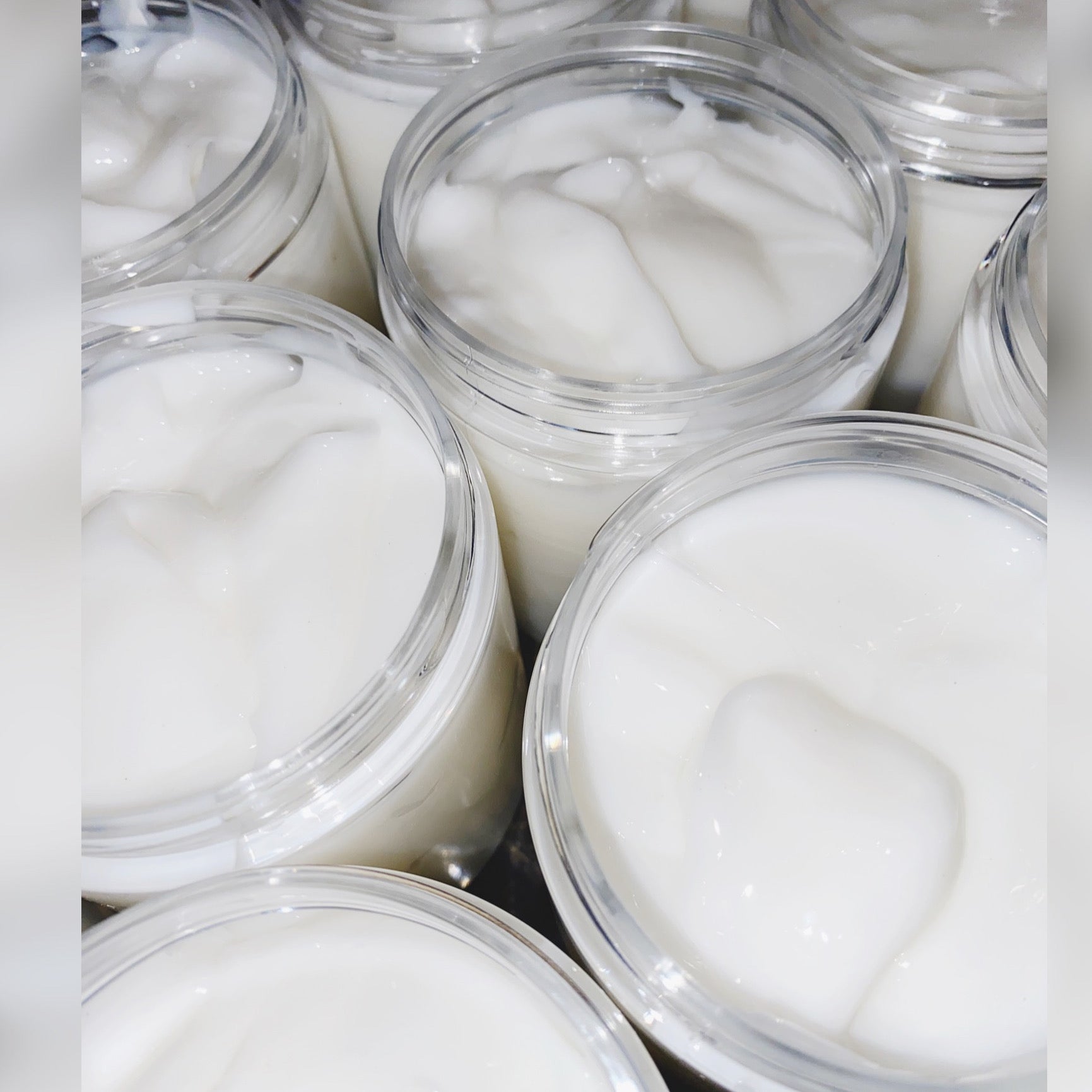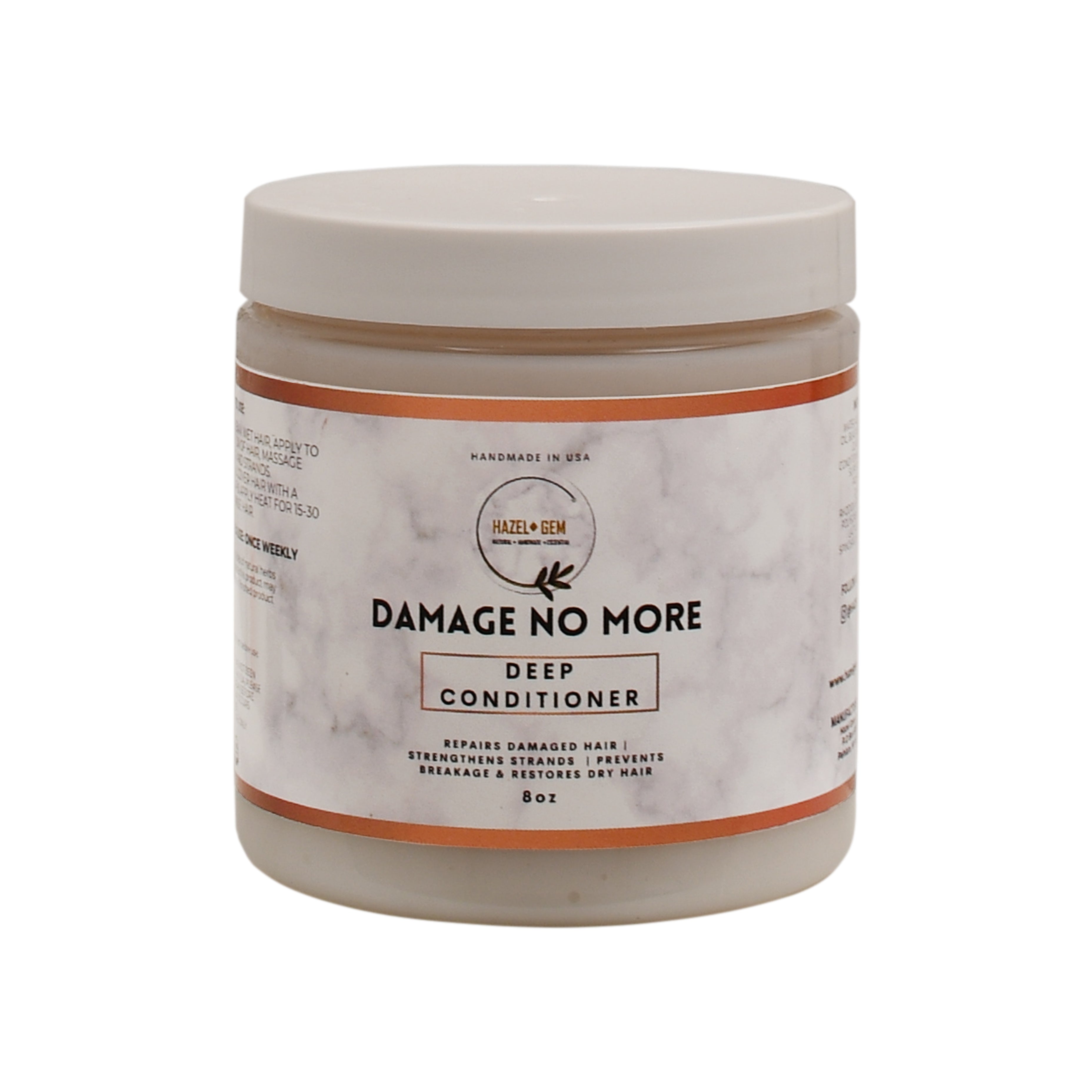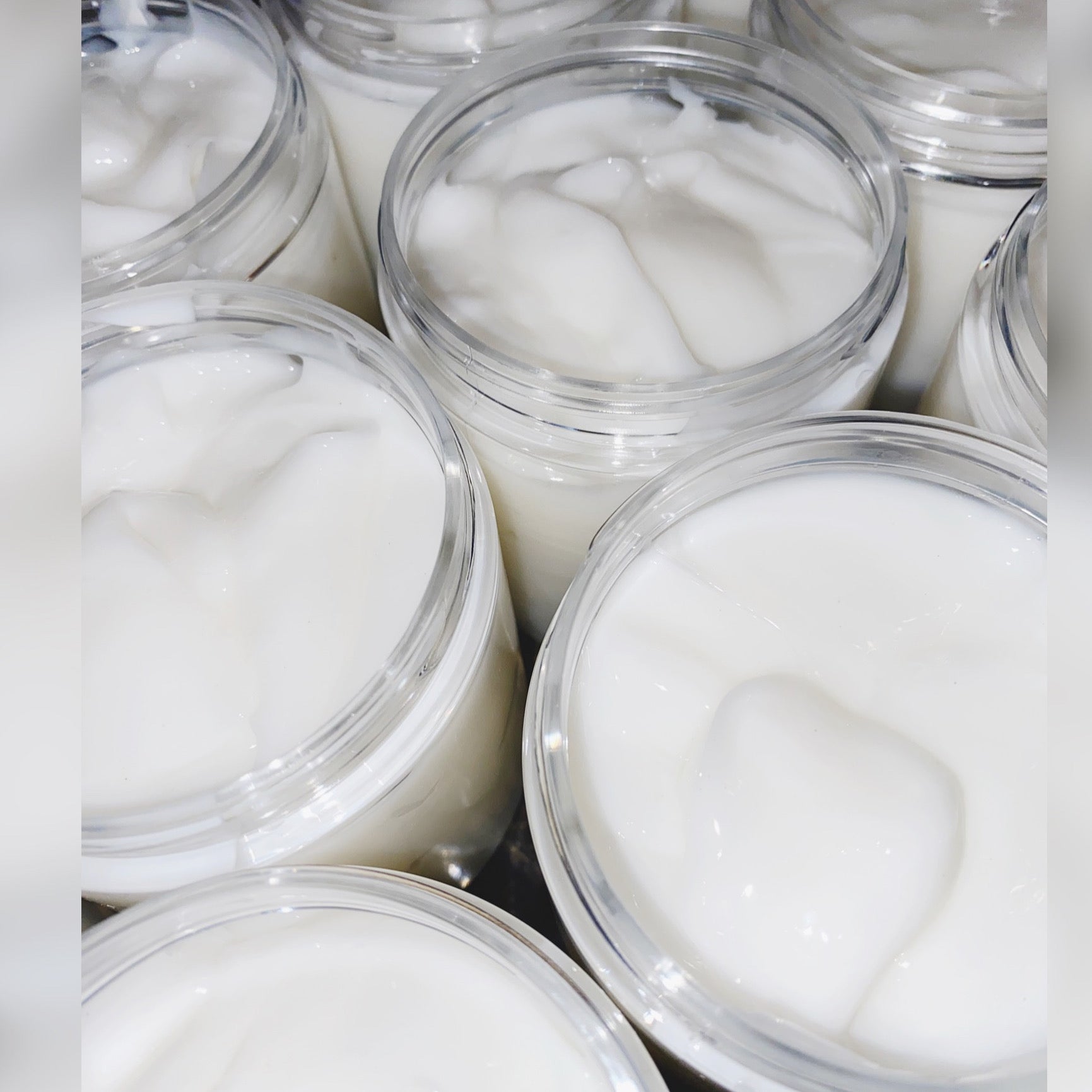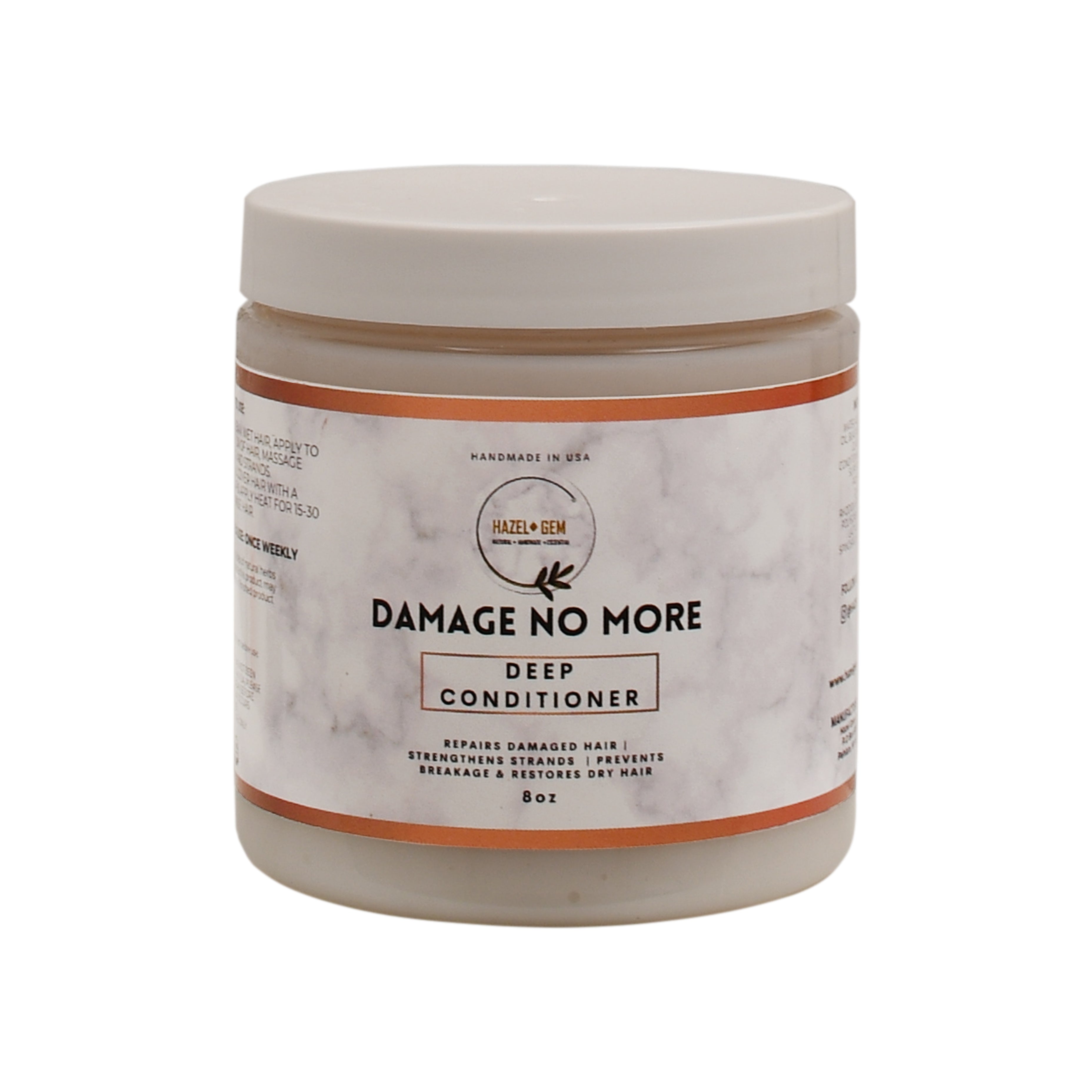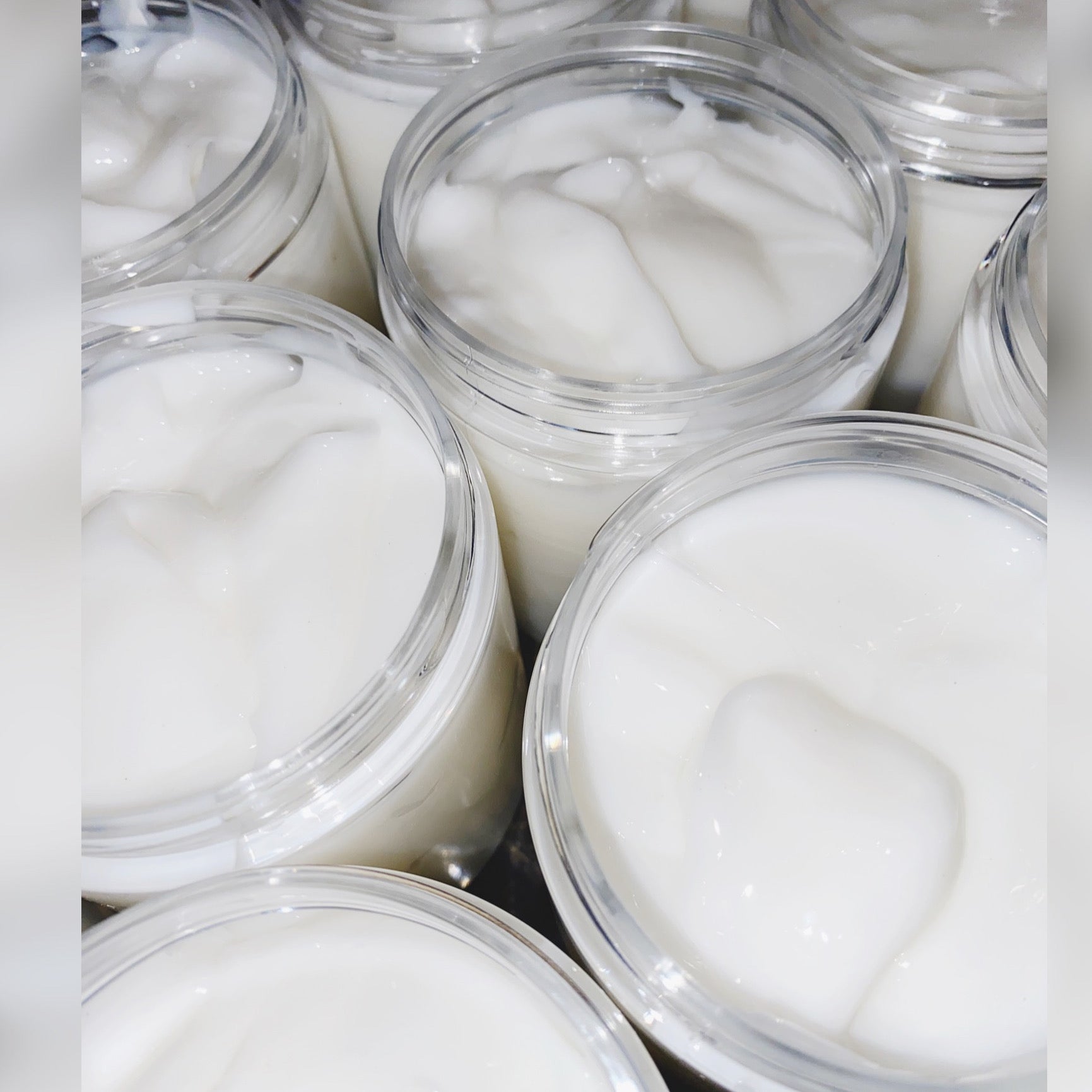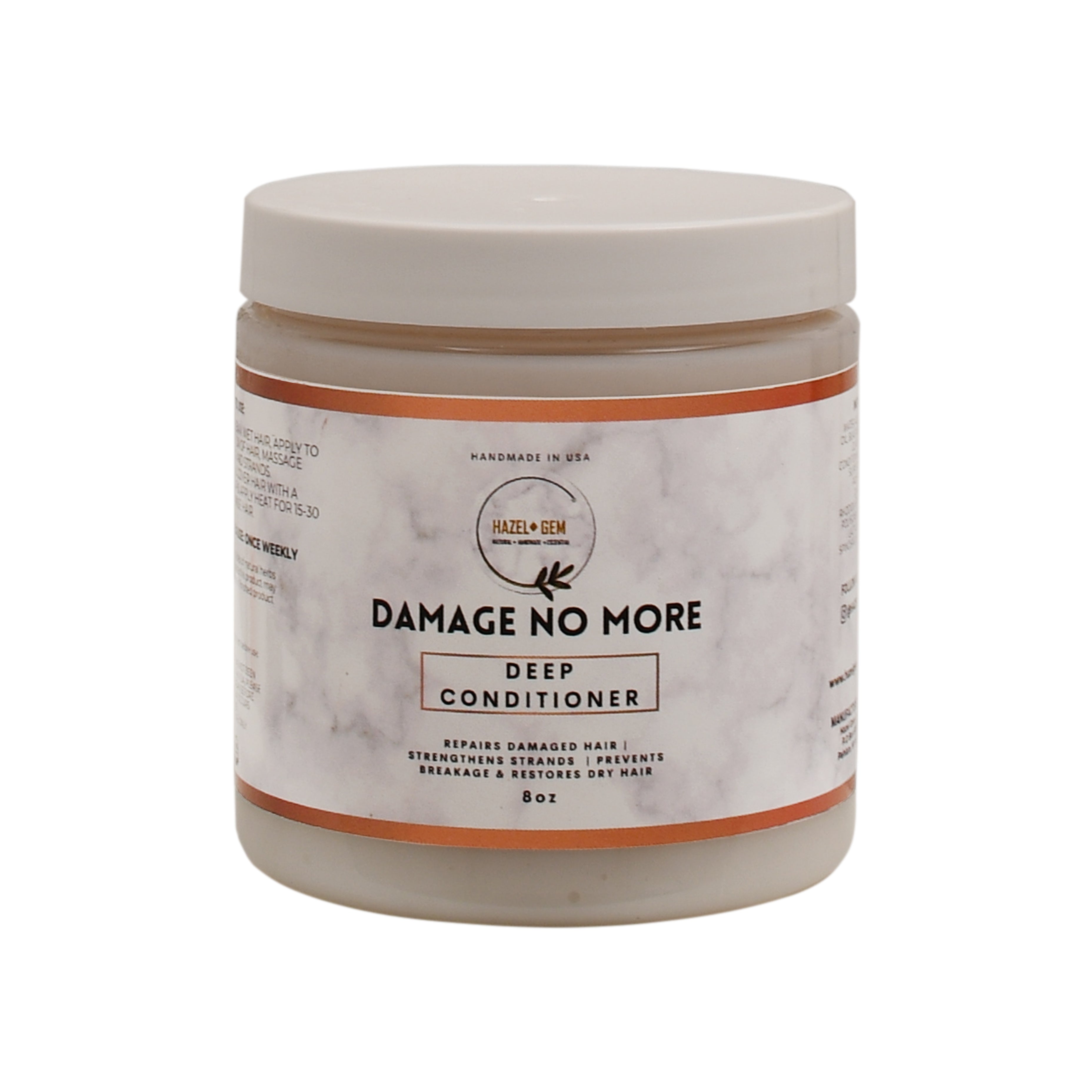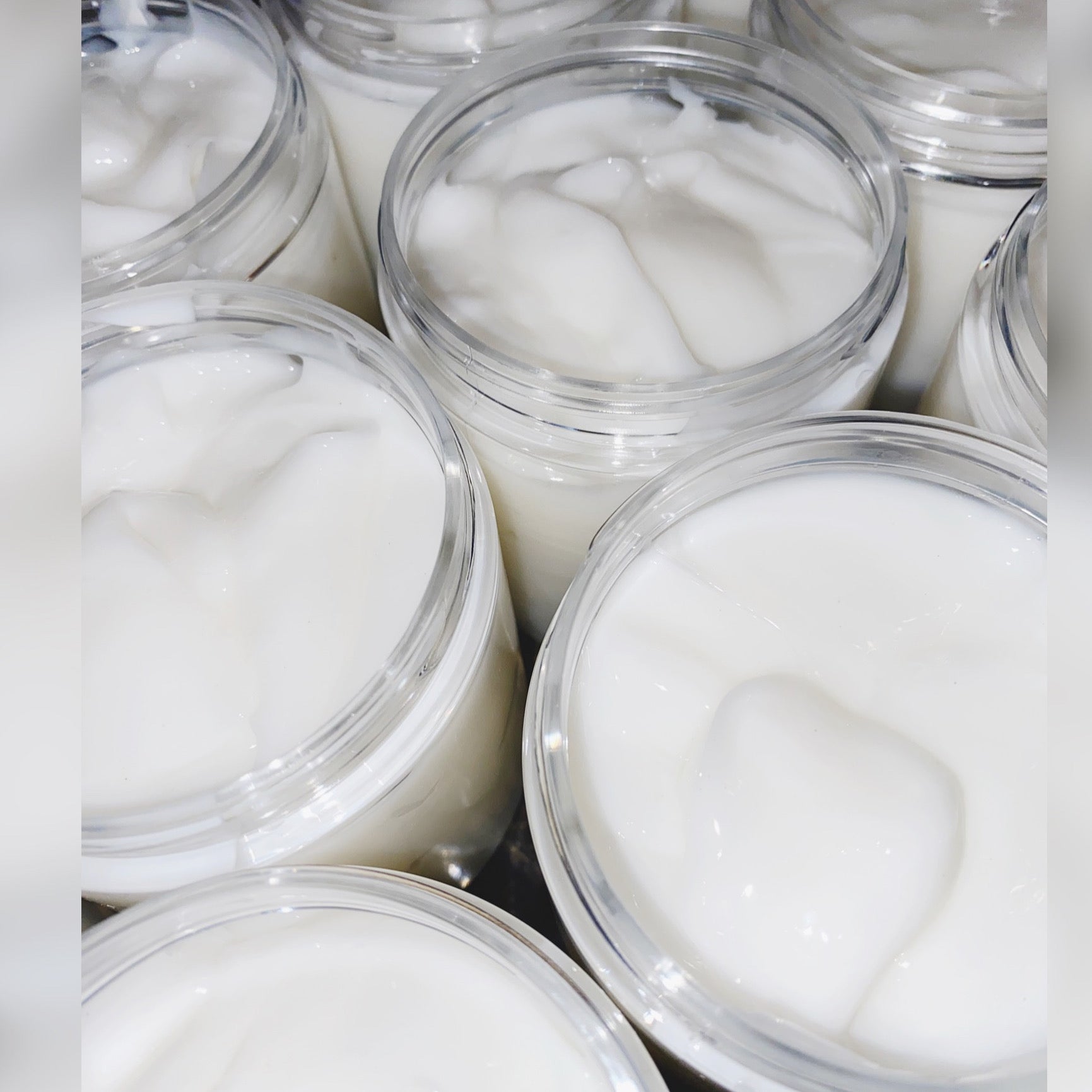 Damage No More Deep Conditioner
Benefits:
Repairs Damaged Hair
Strengthens Strands
Prevents Breakage
Restores Dry Hair
8.6 oz
Very tiny particles of Moringa powder may be present in finished product
Ingredients:
Water, Aloe Vera, Olive Oil, Black Seed Oil, BTMS, Glycerin, Aloe Oil, Conditioning Emulsifier, Slippery Elm, Wheat Protein, Moringa, Guarsilk, Honey, Rhodiola Rosea Extract, Polysorbate 60, Sodium Lactate, Caesalpinia Spinosa Gum, Fragrance, Preservative
Shelf Life: 12 months
Directions:
Section clean, wet hair, apply to each section of hair. Massage into scalp and strands.. Detangle hair, then cover hair with a plastic cap & apply heat for 15-30 minutes. Rinse hair. Suggested use: once weekly
FOR EXTERNAL USE ONLY
This product has not been evaluated by the FDA, consult physician before use. If irritation occurs discontinue use
RESULTS YOU CAN SEE !
My hair needs extra moisture than most and THIS gives me exactly that ! My curls look luscious especially when adding this product with steam it feels amazing :) I'm seeing less and less breakage and I'm only on my 2nd jar!
Amazing
Has my hair shining and so much more manageable! I love it!