FREE SHIPPING ON ORDERS OVER $69.00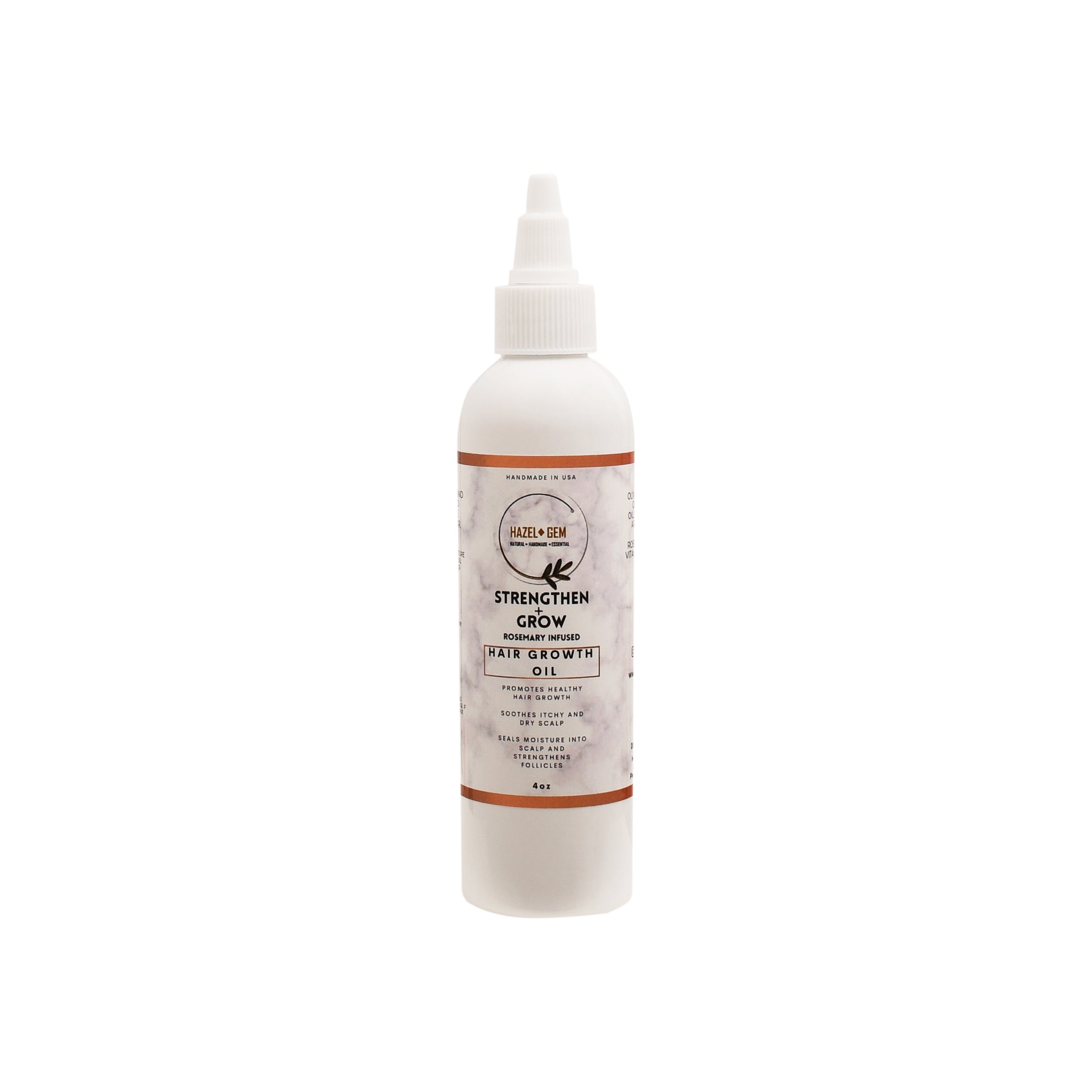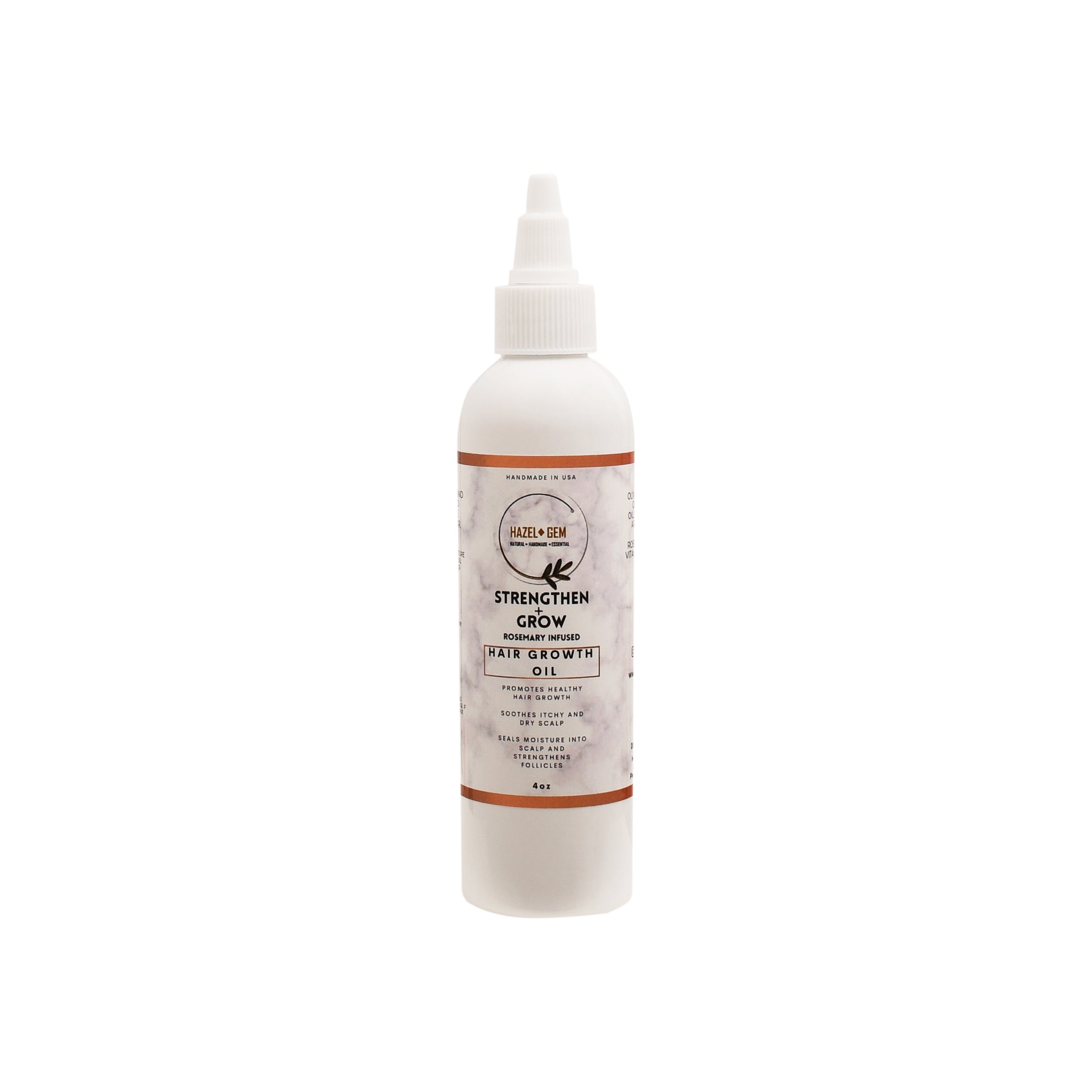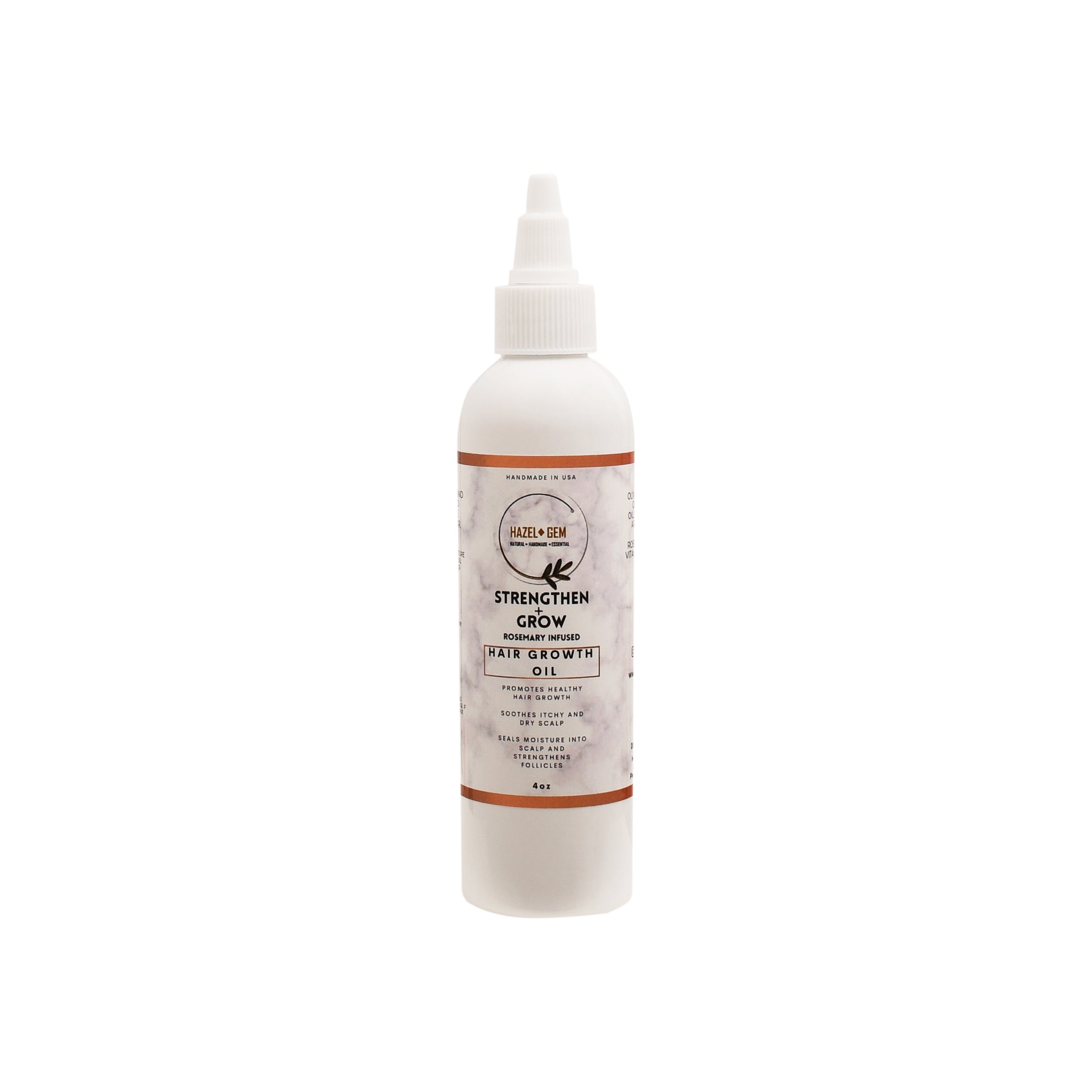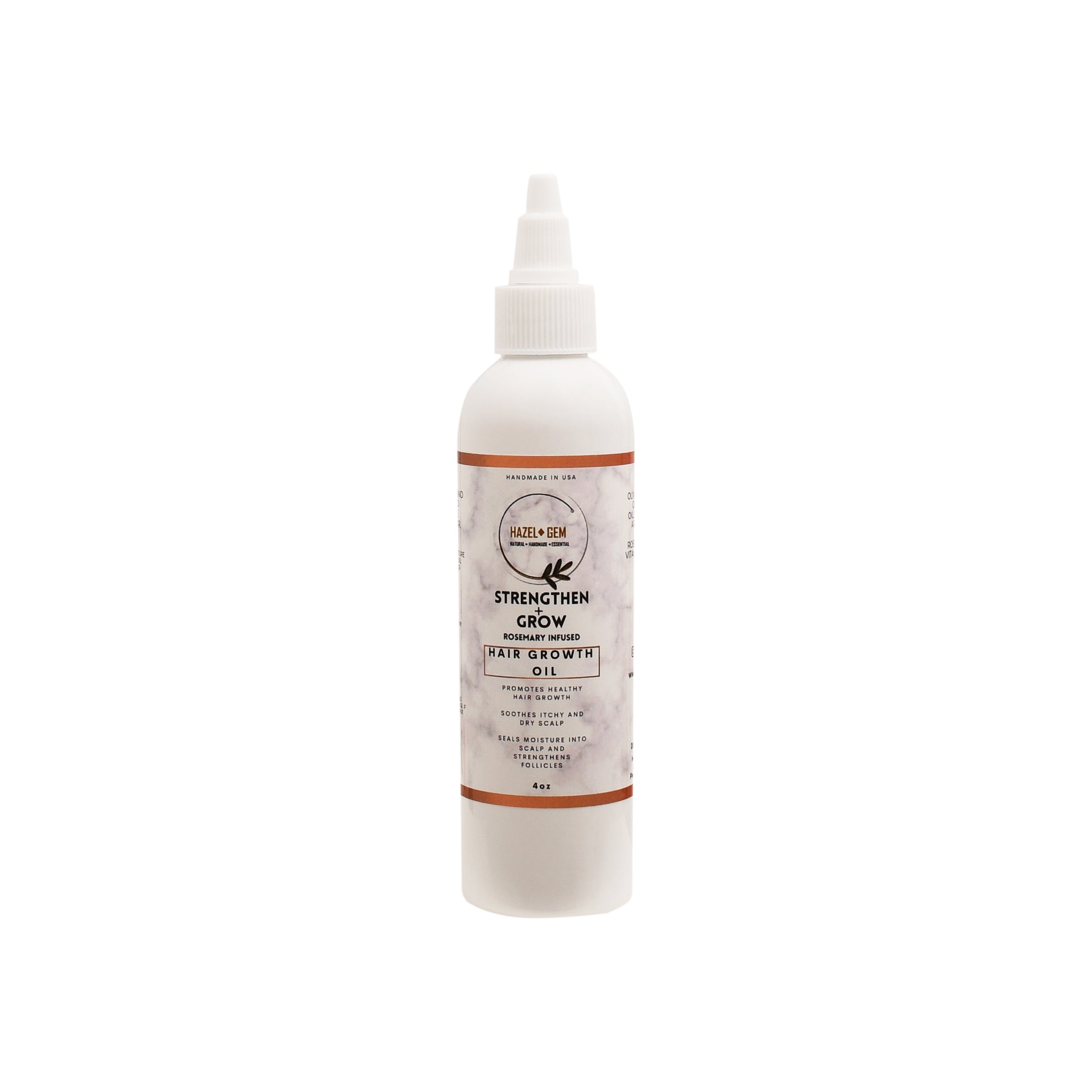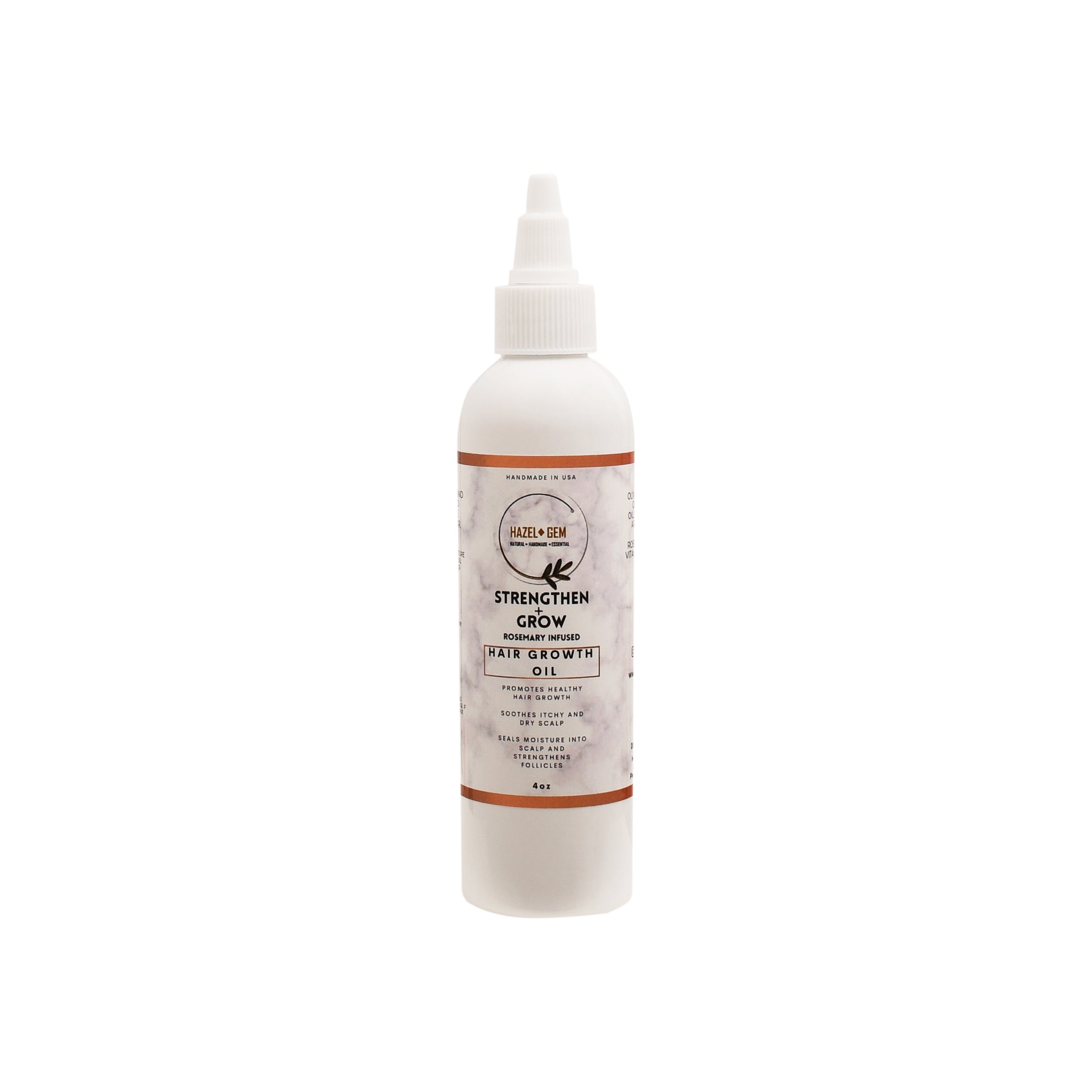 Strengthen + Grow Rosemary Infused Hair Growth Oil
BENEFITS:
Promotes Healthy Hair Growth
Soothes Itchy and Dry Scalp
Seals Moisture Into Scalp and Strengthens Follicles
INGREDIENTS: 
Olive Oil, Avocado Oil, Castor Seed Oil, Grapeseed Oil, Argan Oil, Sweet Almond Oil, Rosemary Extract, Vitamin E, 100% Pure Tea Tree, Peppermint & Lavender Oils.
4 oz
Shelf Life: 12 Months 
DIRECTIONS:
Apply to scalp and strands daily. To better seal in moisture use the Hair Growth Oil after applying the Hydrating Leave-In Hair Mist . Our Hair Growth Oil can also be paired with your favorite deep conditioner 
 FOR EXTERNAL USE ONLY
This product has not been evaluated by the FDA, consult physician before use. If irritation occurs discontinue use.
Excellent products
I am very please with all your products
Shine shine shine
Do you want super shiny silky hair ? Purchase this. My hair has so much shine when I add this oil to it. It moisturizes the hair follicle from the sculpt to the hair strands. Since using this product my hair has been growing .
Hair growth oil
Great product was experiencing hair loss from constantly wearing wigs started using hair grow oil my hair has grown back & increase moisture, luster, and shine.
7th Bottle Love !
My favvvvv oil I use it on me and my partner with our shampoo, conditioner and with our daily scalp massages. Smells amazing so I use it on my skin too lol
Love love love the hair growth oil it really soothes and nourishes my scalp.