FREE SHIPPING ON ORDERS OVER $69.00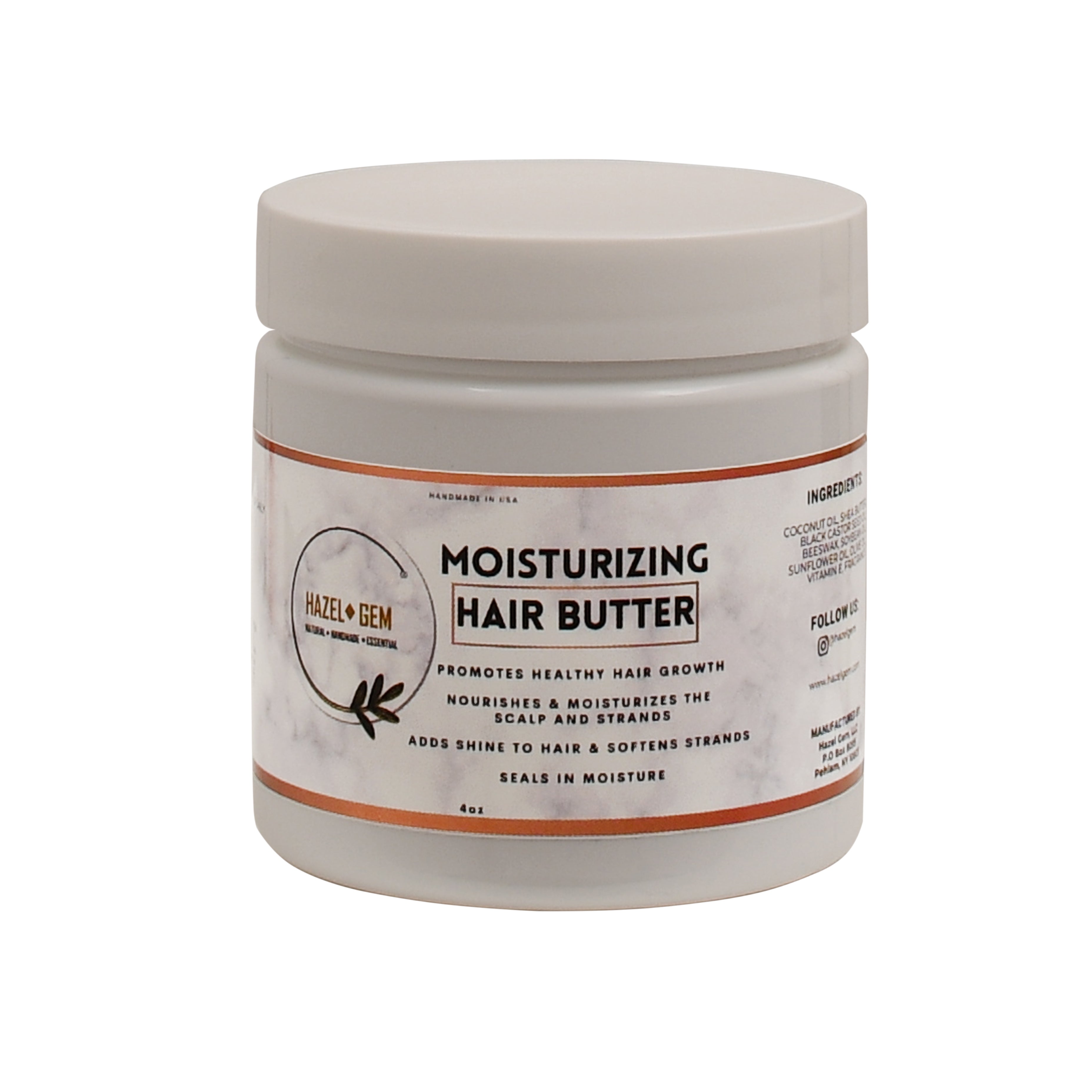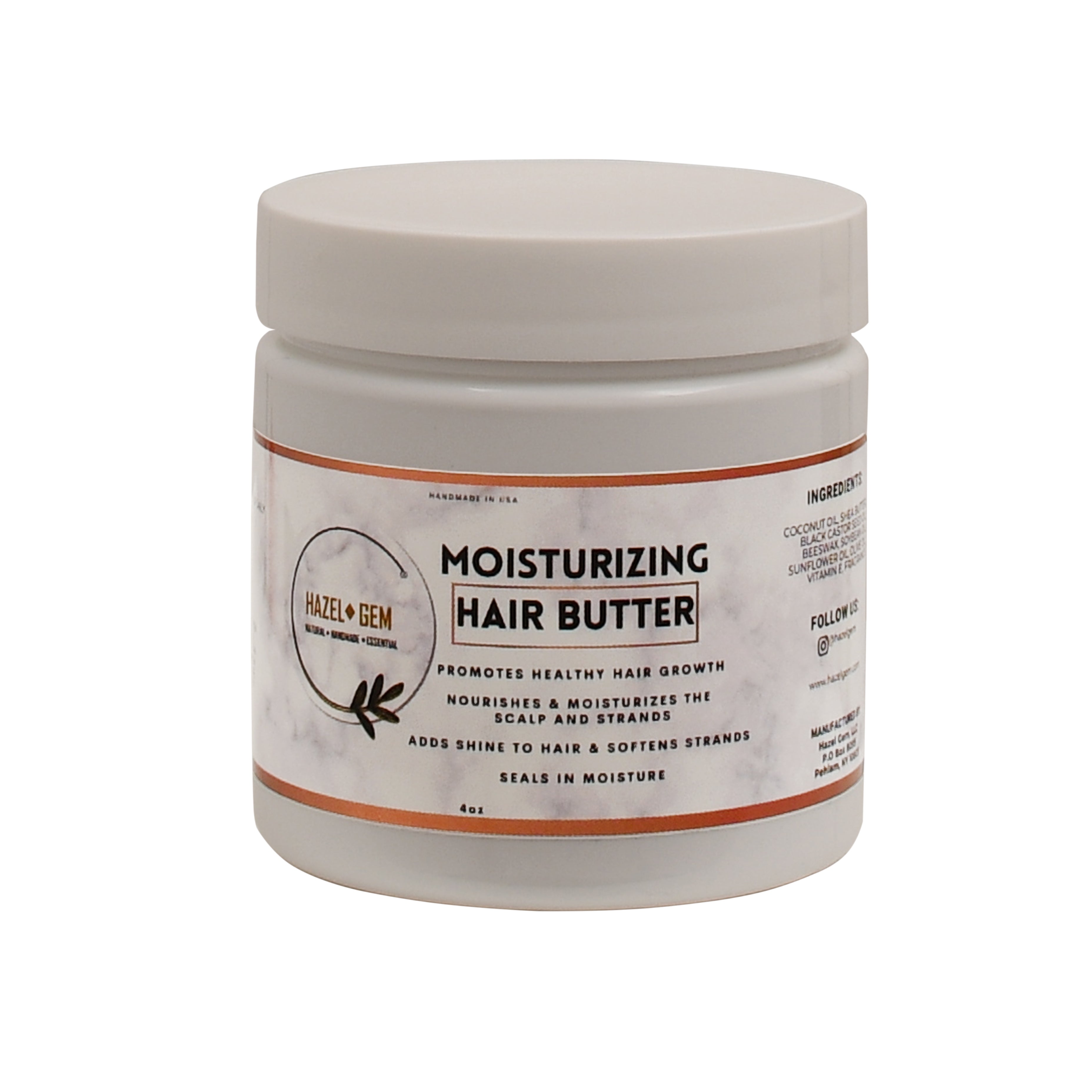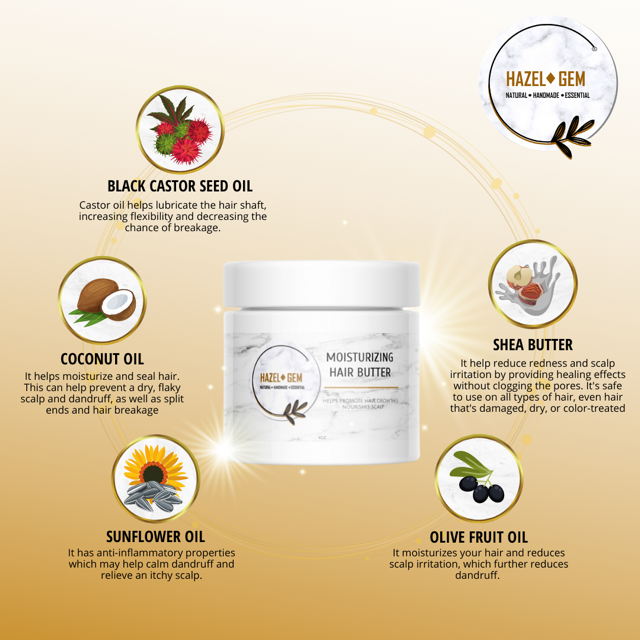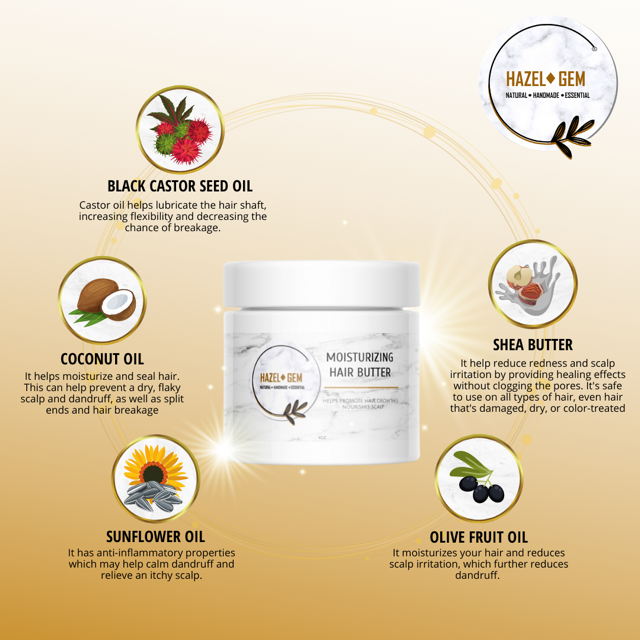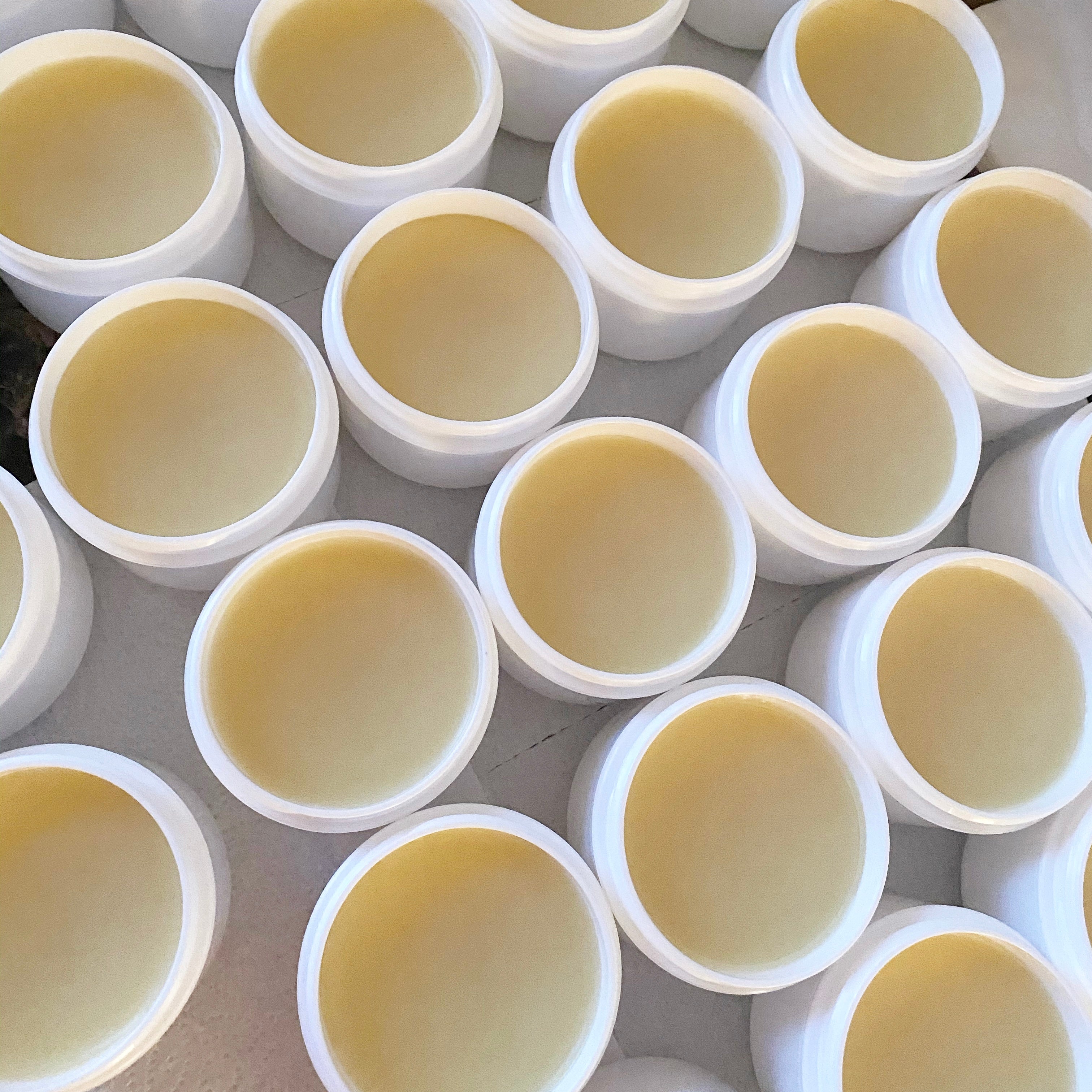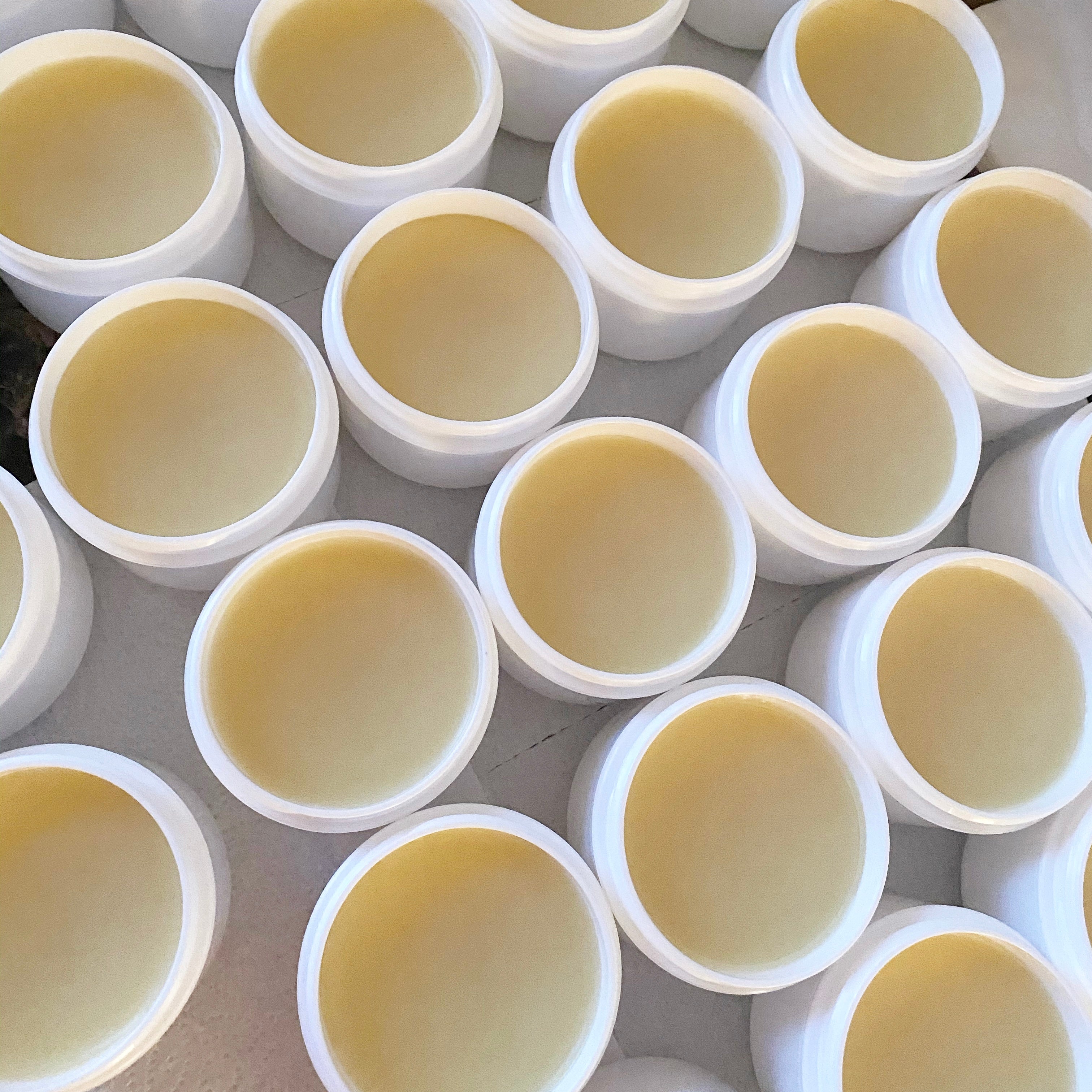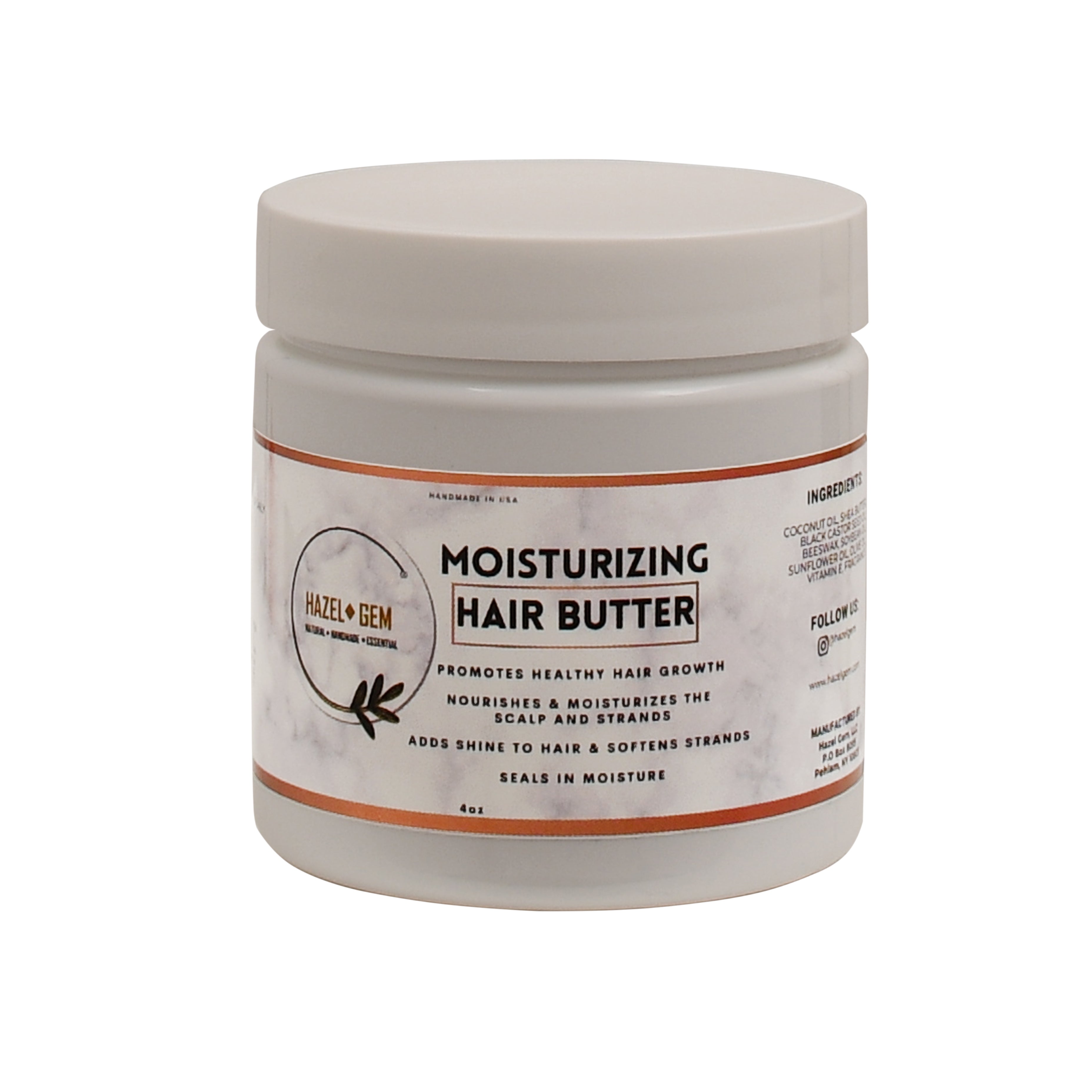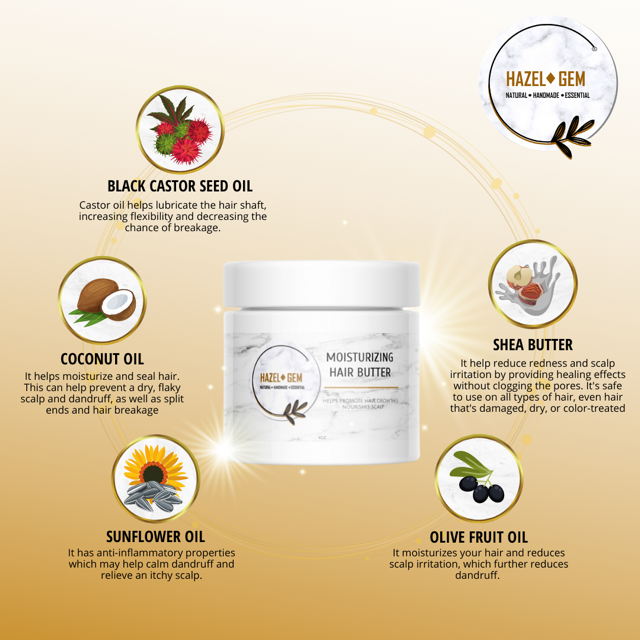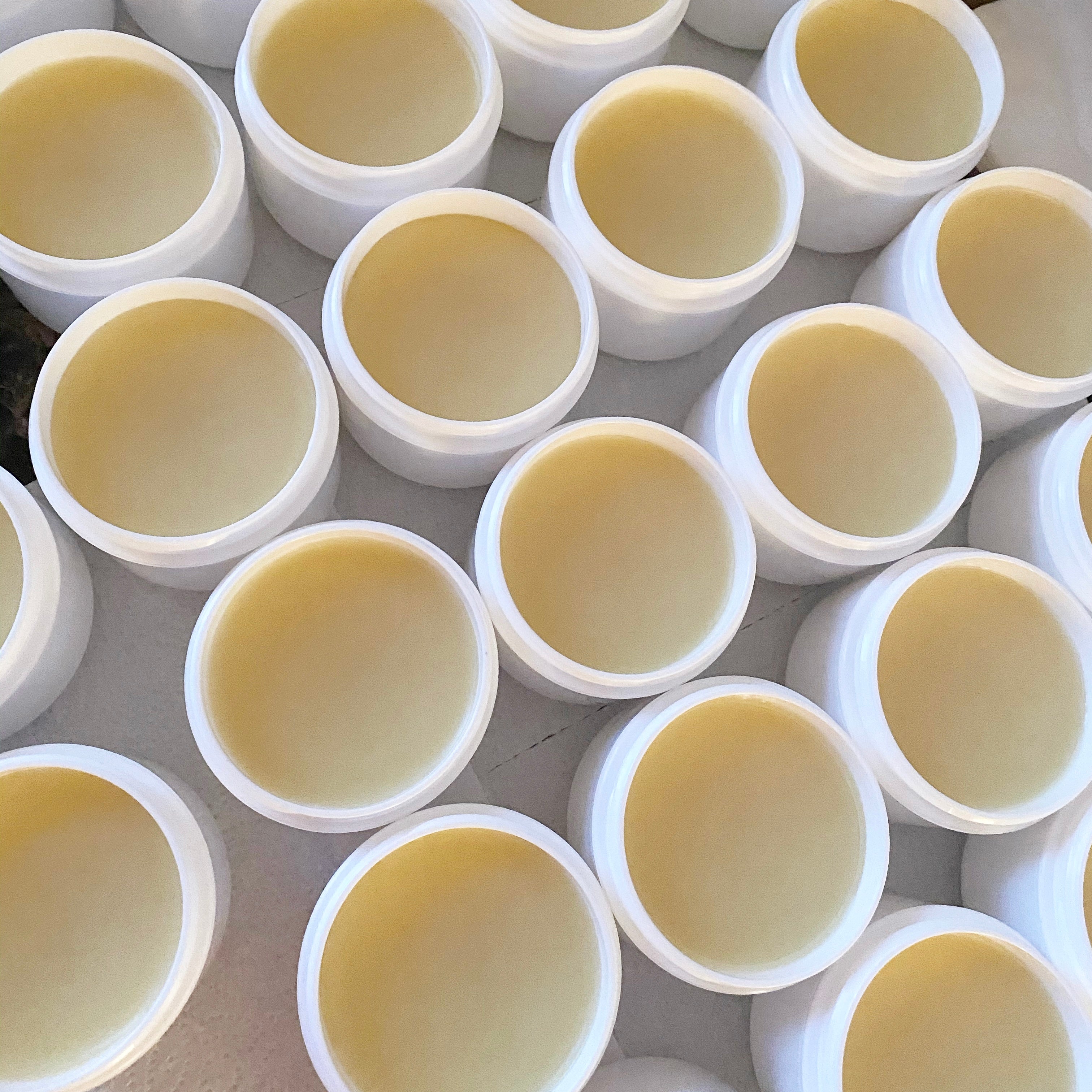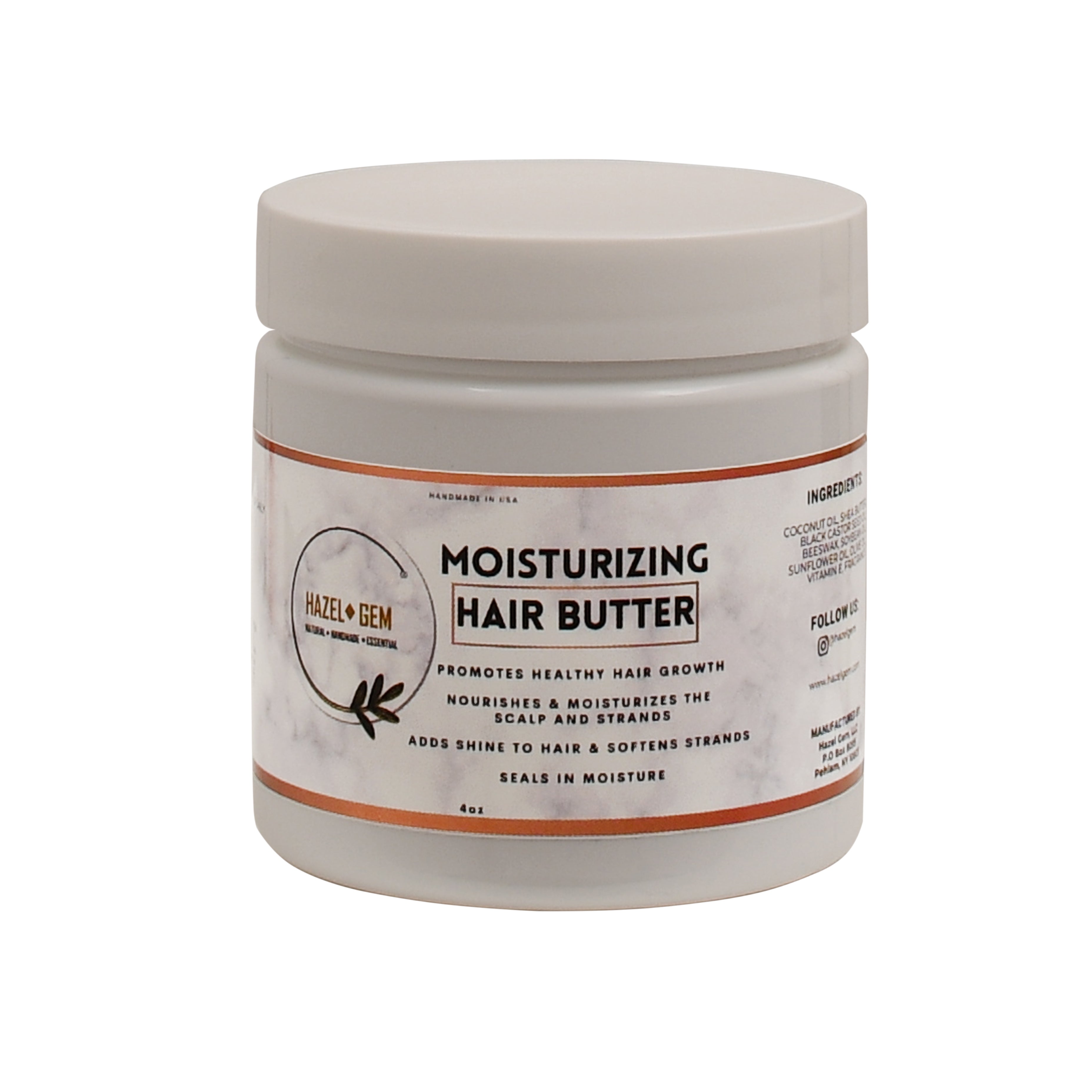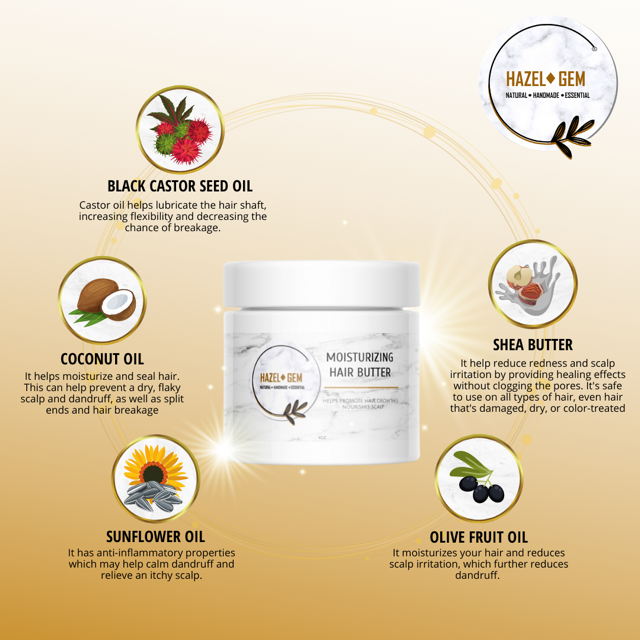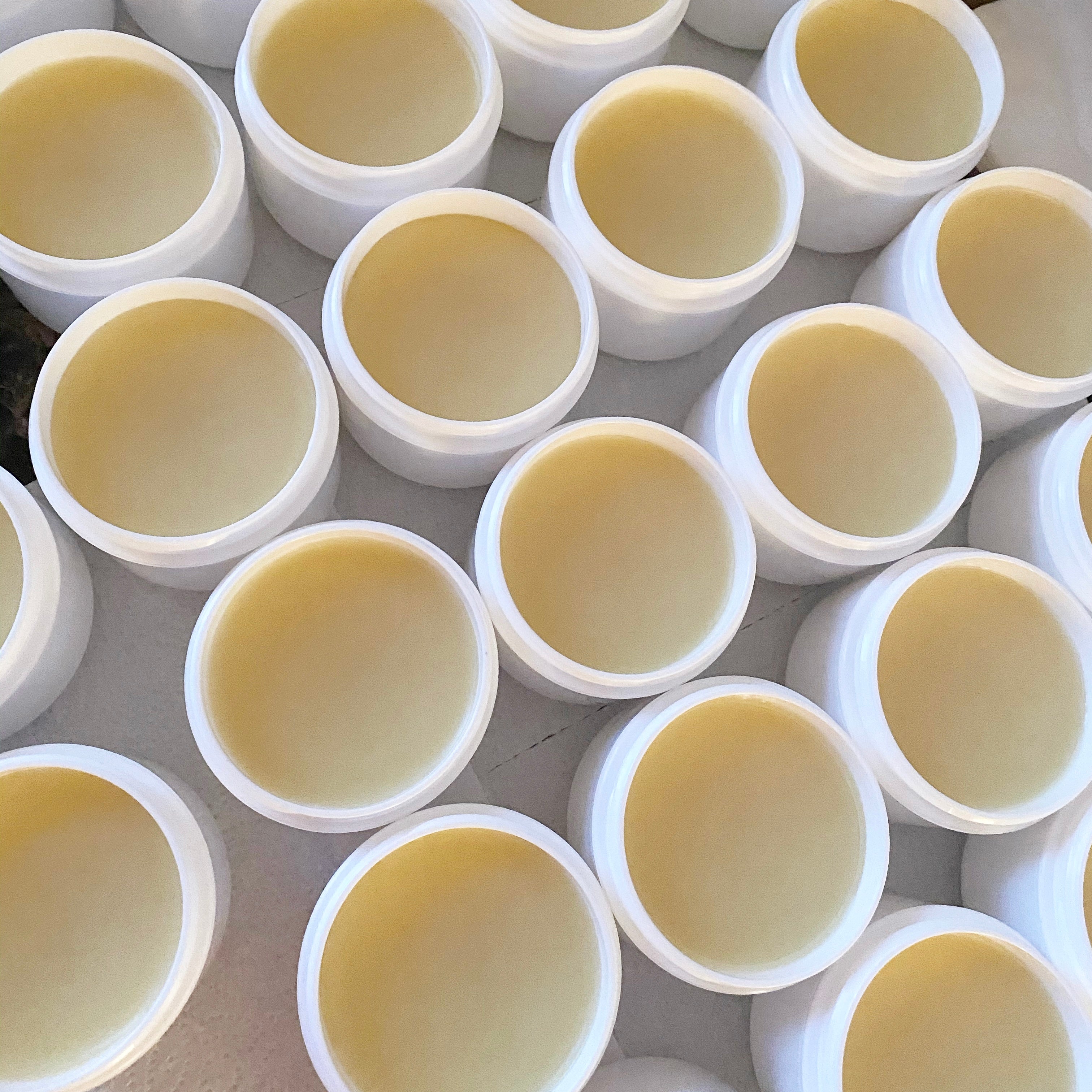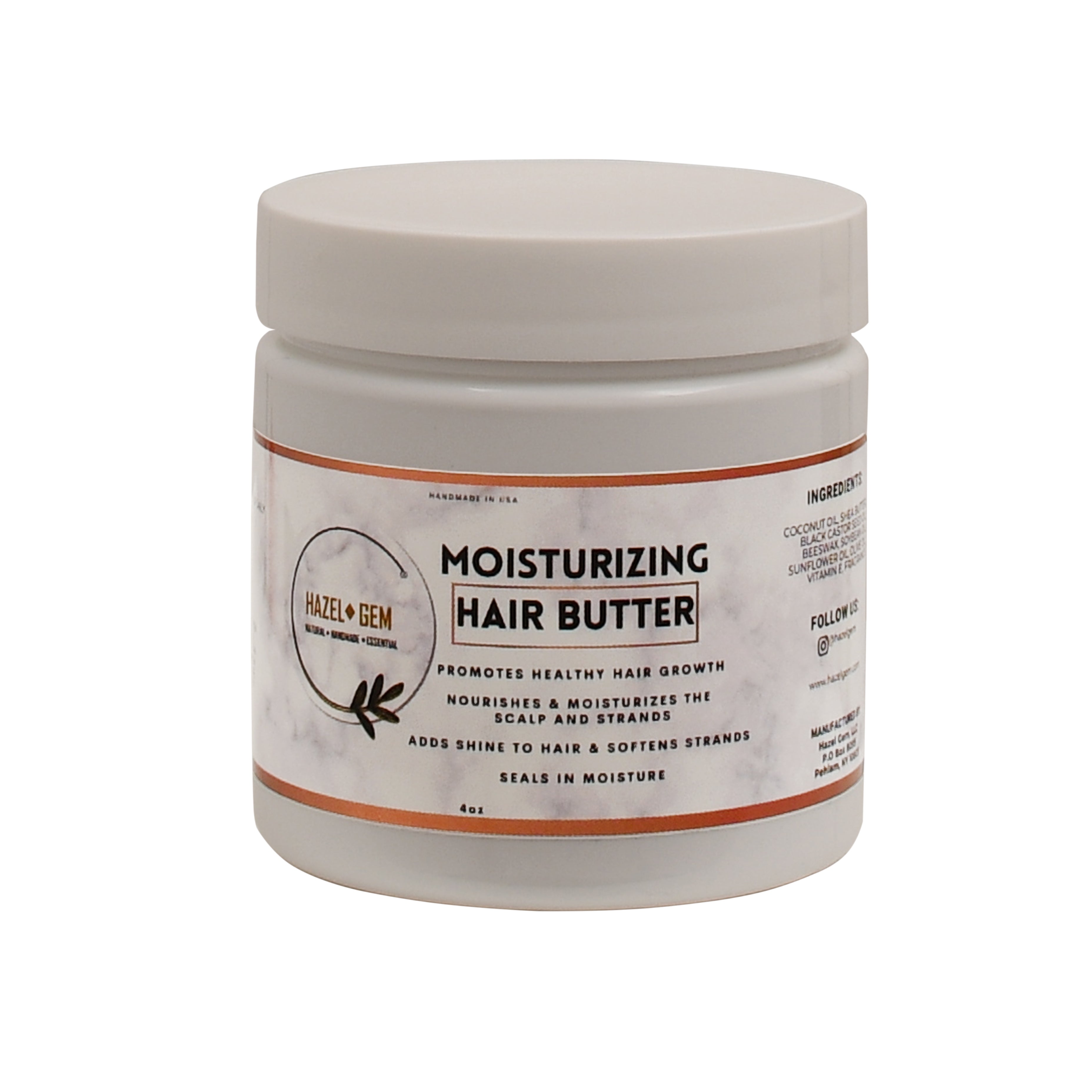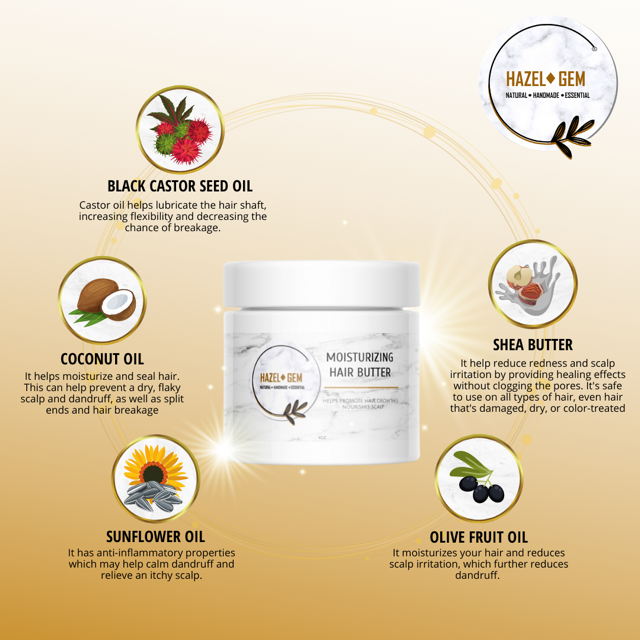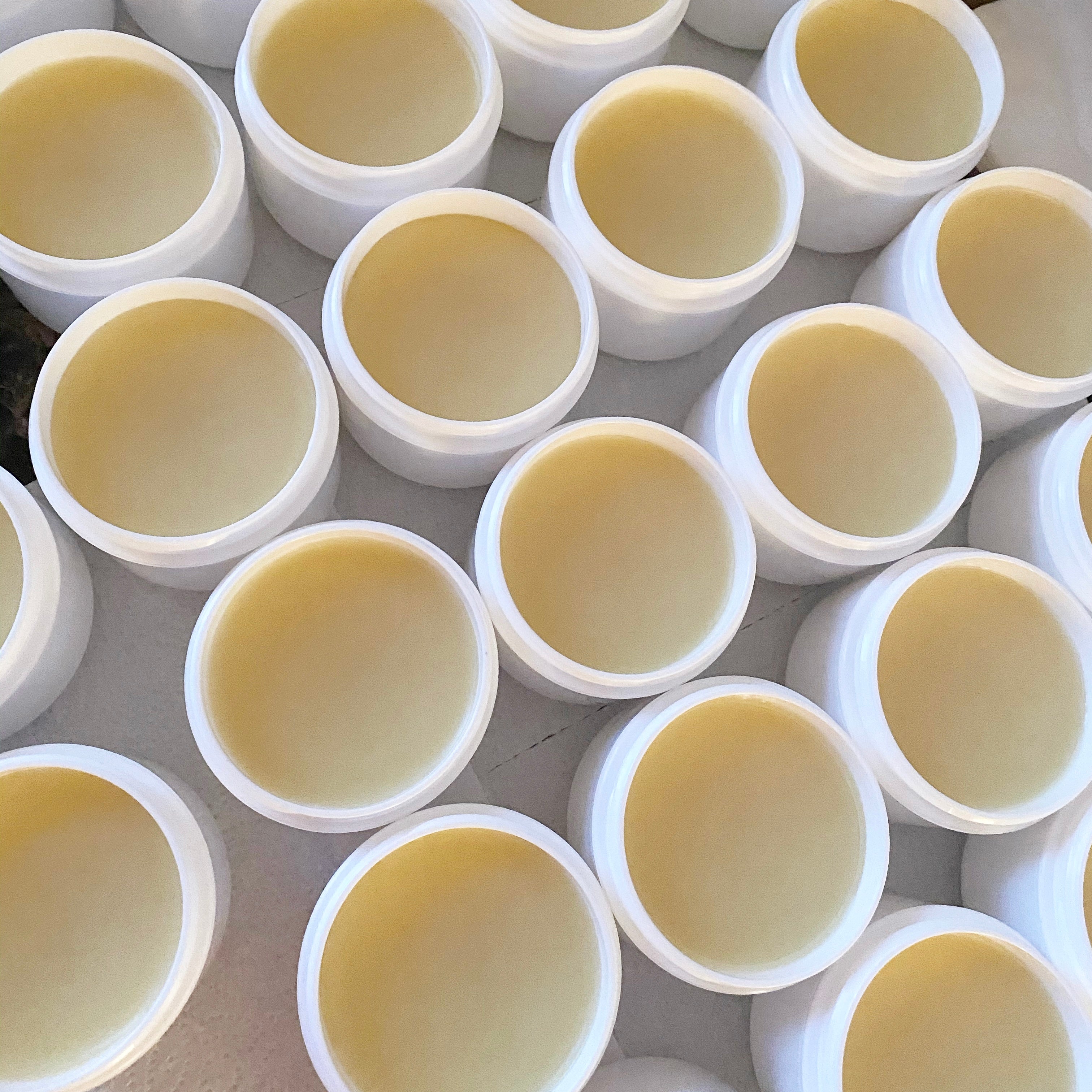 BENEFITS:
Promotes Healthy Hair Growth
Nourishes & Moisturizes the Scalp and Strands
Adds Shine to Hair & Softens Strands
Seals in Moisture 
INGREDIENTS:
Coconut Oil, Shea Butter, Black Castor Seed Oil, Beeswax, Soybean Oil, Sunflower Oil, Olive Oil, Vitamin E, Fragrance
 4oz
Shelf Life: 12 Months
WARM TEMPERATURES OVER 75 DEGREES MAY CAUSE PRODUCT TO MELT, STORE IN A COOL PLACE AND PRODUCT WILL RE-SOLIDIFY. DON'T WORRY GEM THIS DOES NOT CHANGE THE EFFECTIVENESS OF YOUR PRODUCT!
DIRECTIONS:
Apply to hair and scalp daily. 
FOR EXTERNAL USE ONLY
This product has not been evaluated by the FDA, consult physician before use. If irritation occurs discontinue use.
Love it
I use this hair butter for every twist out. And it keep my hair moisturized. I love it.
Great product
This product is so amazing, it literally keeps my hair moisturizing and shiny but the best part is their isn't any build up which I love! It smells amazing ! Definitely worth purchasing.
WORTH YOUR MONEY 💵
Omg love to love it . Soft texture. Great smell. It leaves your hair smooth , shiny and manageable . No stickiness to it nor does it causes any build up on the scalp . I used this 4X a week to keep my hair moisturized and it really works wonders .
Staple Hair Care Product !!
I'm addicted, this hair butter is so great at locking in moisture on wash day and everyday after. I use this hair butter every day for the beautiful smell alone !
Obsessed!
I got this hair butter as a sample size along with other sample size goodies. & let me tell you! This is the best! I applied it to my Youngest sons scalp who has really bad eczema even his scalp gets really bad dry patches. It's been about a week since I started applying it daily to one of the bigger patches he has on his head & I can happily say I officially got rid of one of the patches in his hair! I'm so happy! I will be purchasing the big size soon! I have tried it on myself aswell & the texture is so light & smooth. This is a must have! (UPDATE!! I purchased a big size! )