FREE SHIPPING ON ORDERS OVER $69.00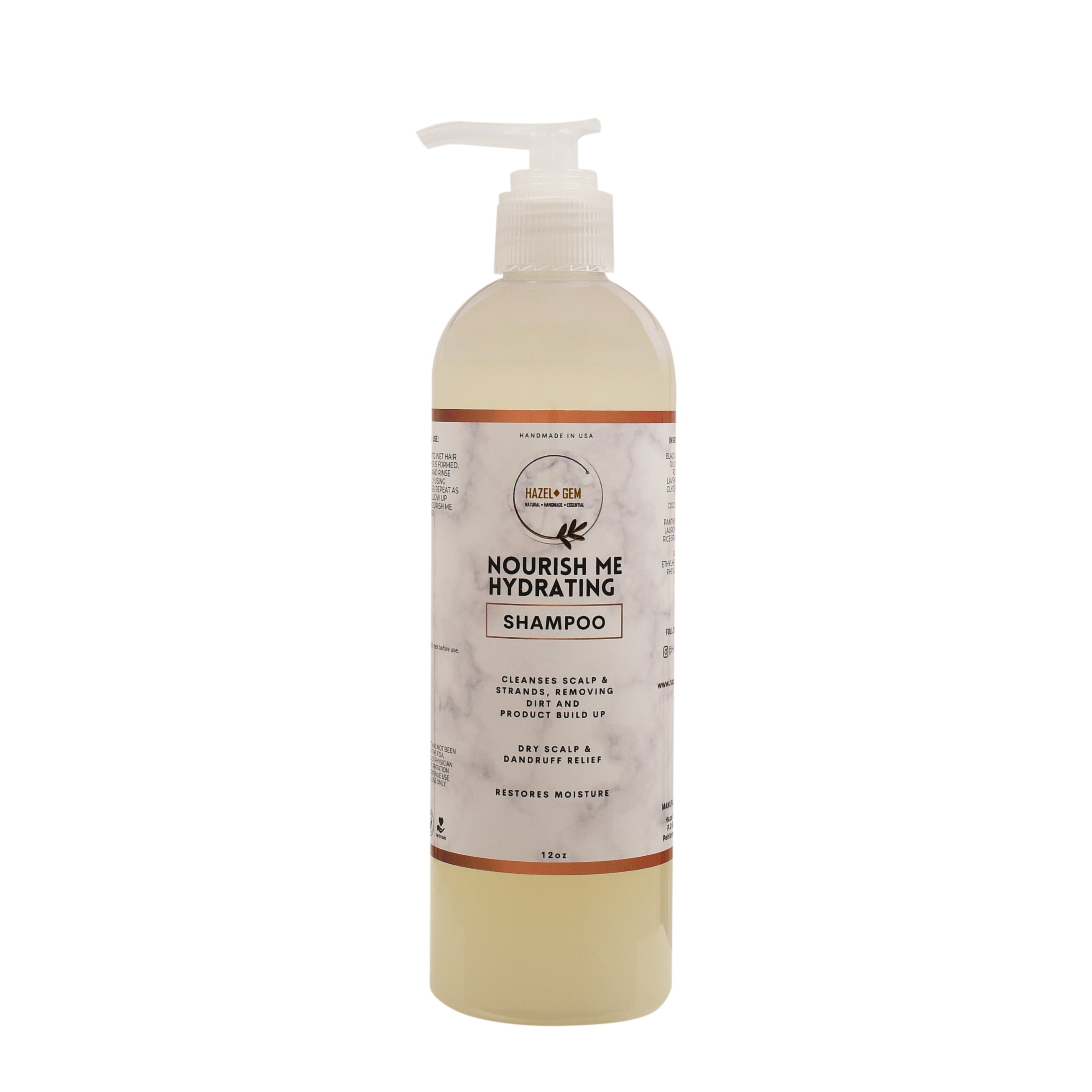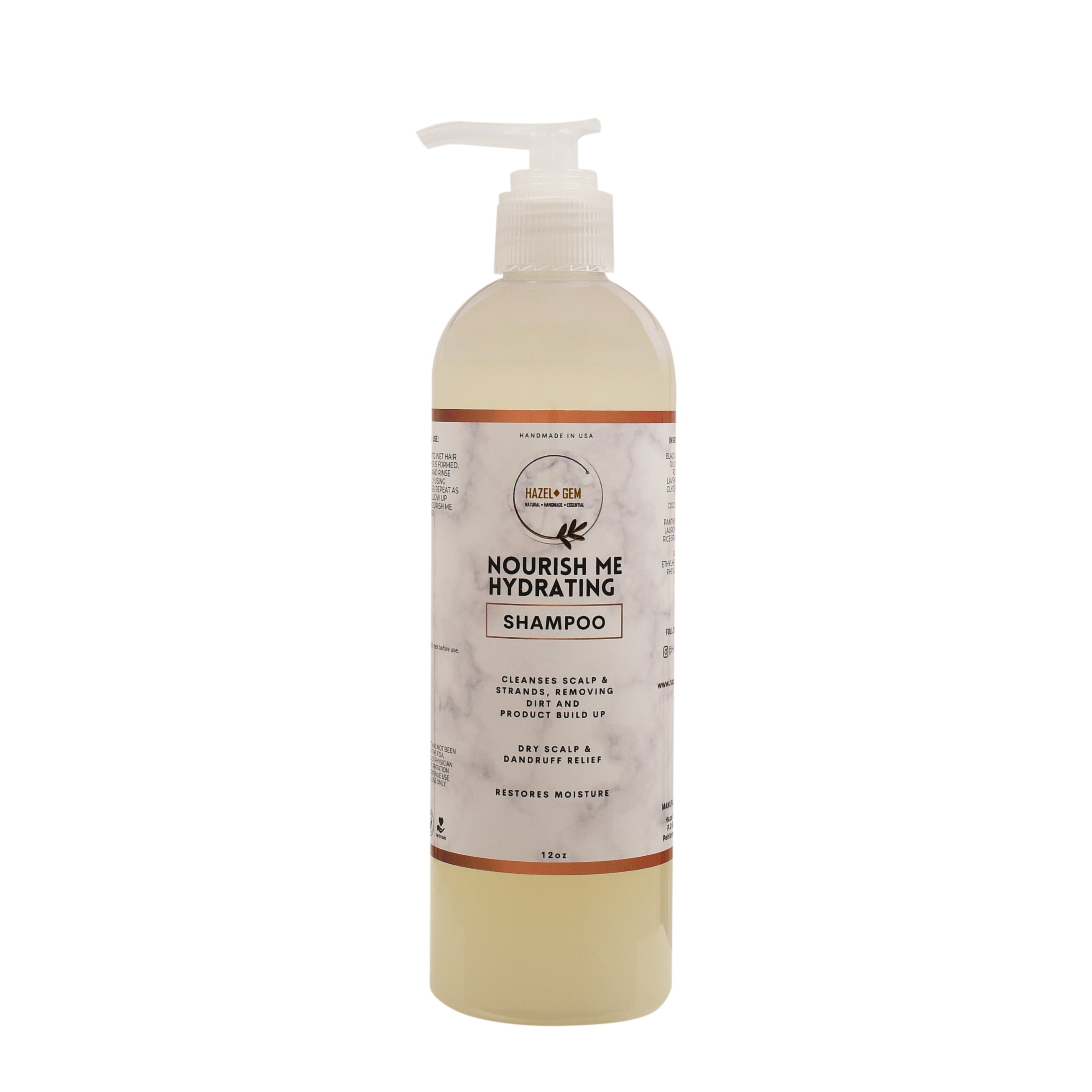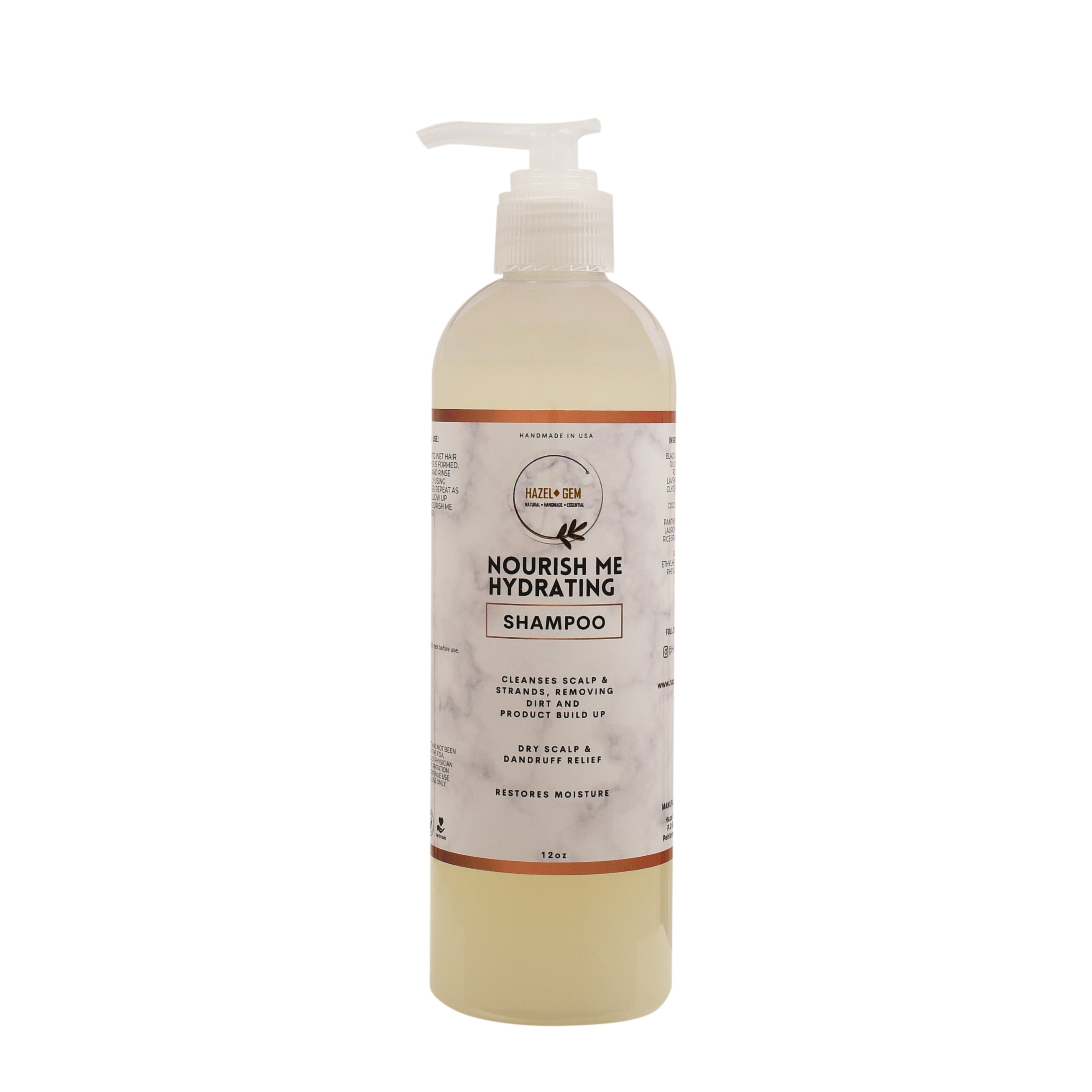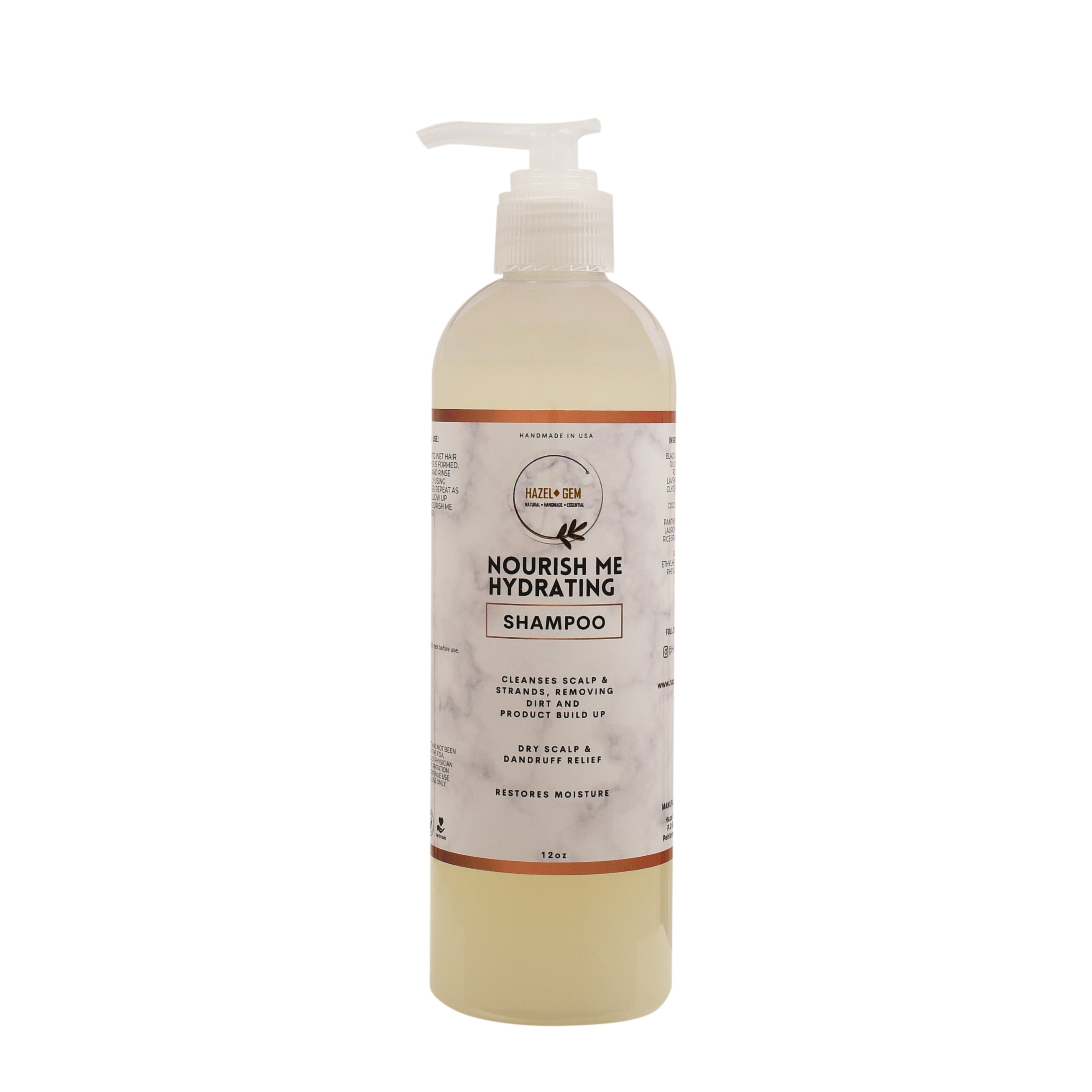 Nourish Me Hydrating Shampoo
Benefits:
Cleanses Scalp and Strands, Removing Dirt and Product Build Up
Dry Scalp & Dandruff Relief
Restores Moisture
Ingredients:
Black Castor Seed Oil Infused with Rosemary and Lavender, Kosher Glycerin, Organic Aloe Vera, Cocomidopropyl Betaine, DL-Panthenol, Sodium Lauroyl Lactylate, Rice Bran Oil, Decyl Glucoside, Polyquart 10, Ethylhexylglycerin, Phenoxyethanol, Fragrance
12oz
Shelf Life: 12 months
Directions:
Massage into wet hair until lather is formed. Wash hair and rinse thoroughly using warm water. Repeat as needed. Follow up with our Nourish Me Conditioner
FOR EXTERNAL USE ONLY
This product has not been evaluated by the FDA, consult physician before use. If irritation occurs discontinue use.
I've recently started using the hair products and I fell in love instantly. This shampoo is light and fresh smelling. It leaves my hair feeling super clean.
I love the shampoo it doesn't leave my hair feeling dry after I wash it .