FREE SHIPPING ON ORDERS OVER $69.00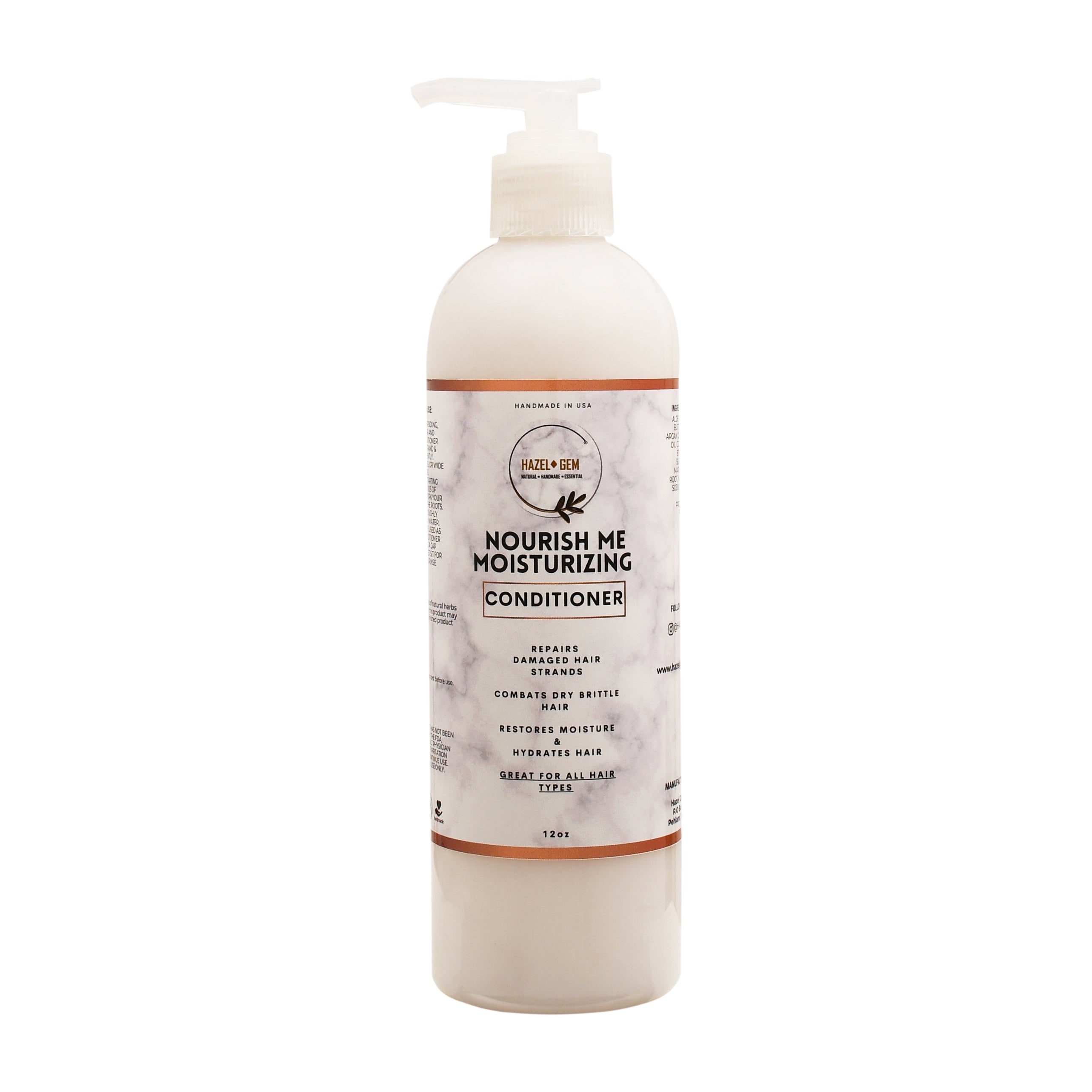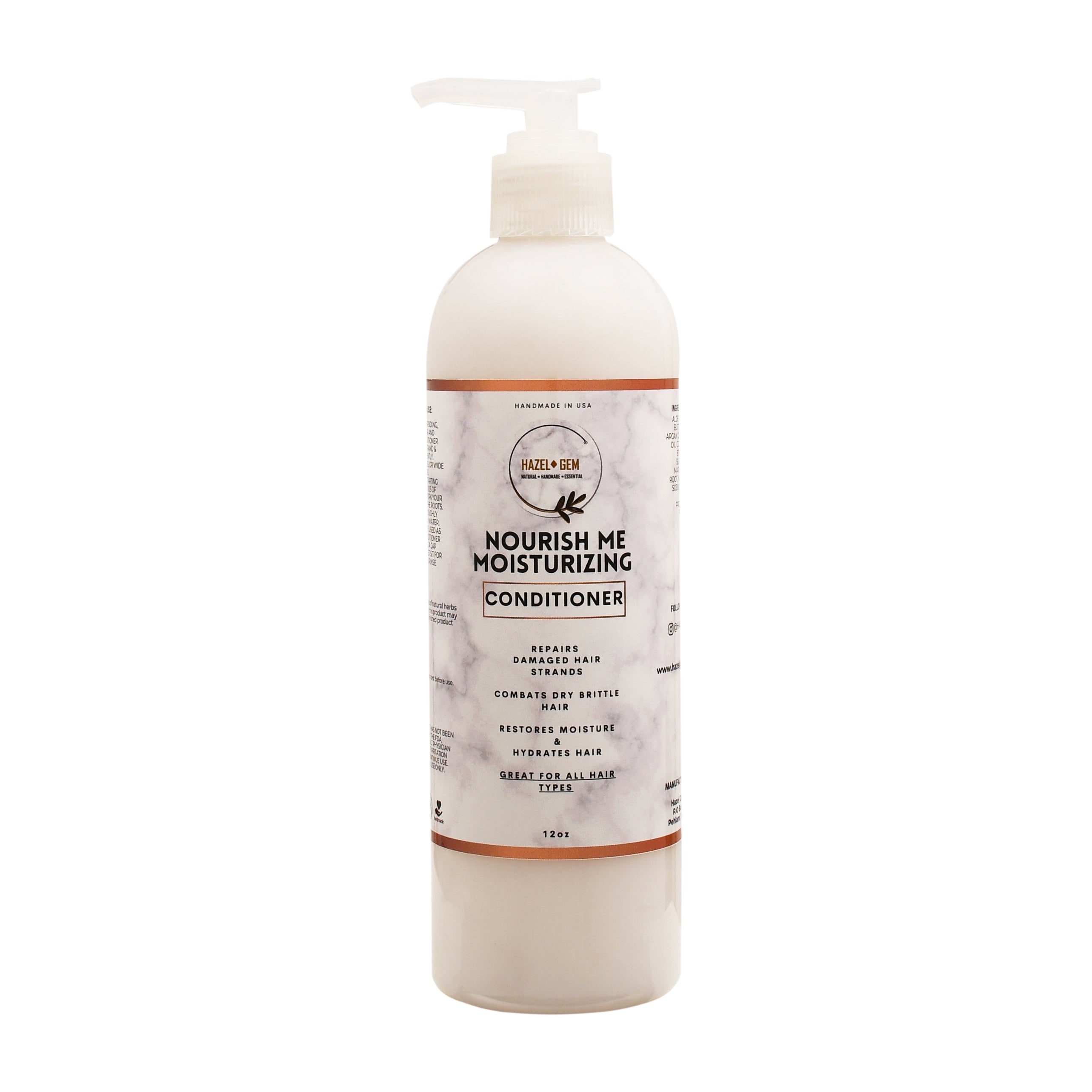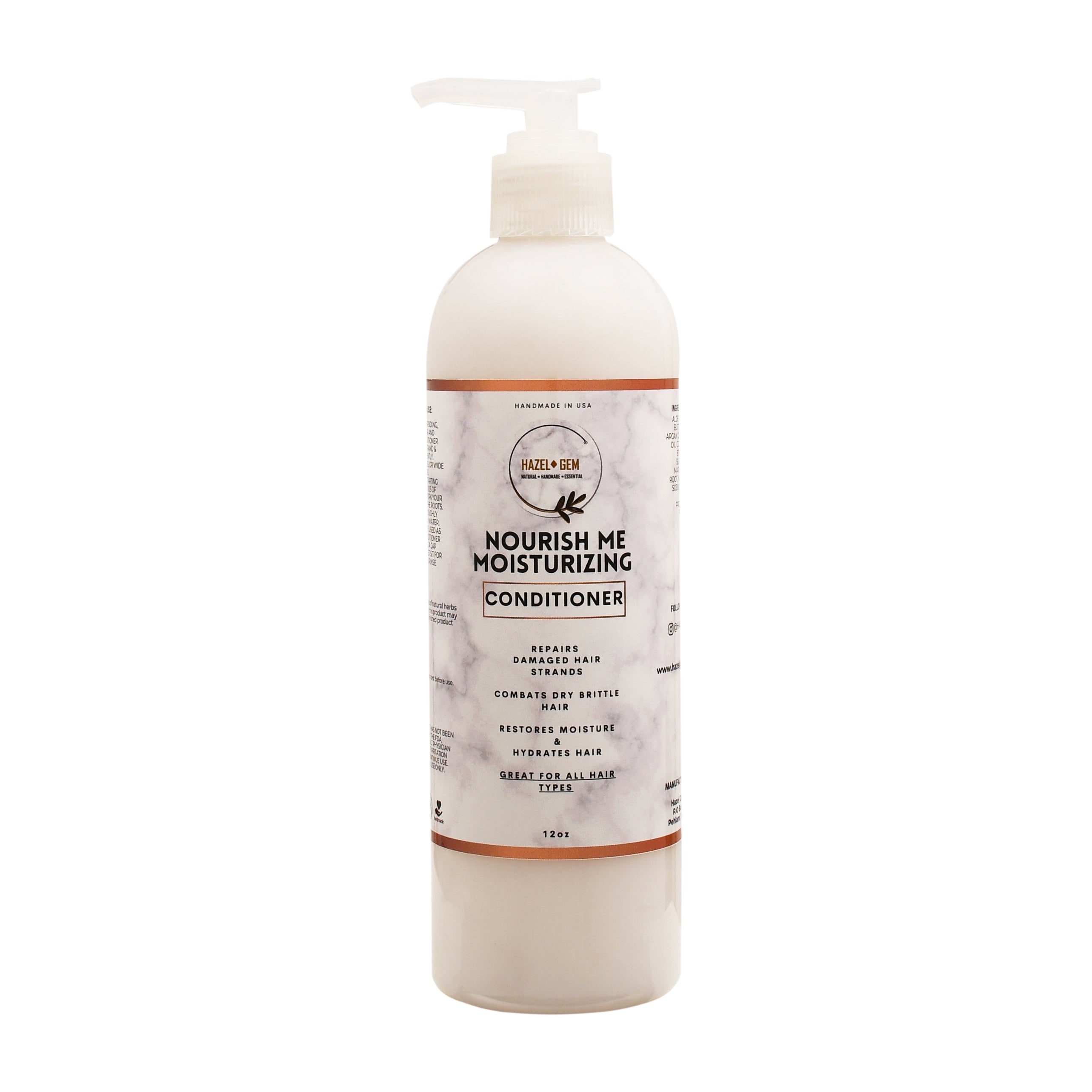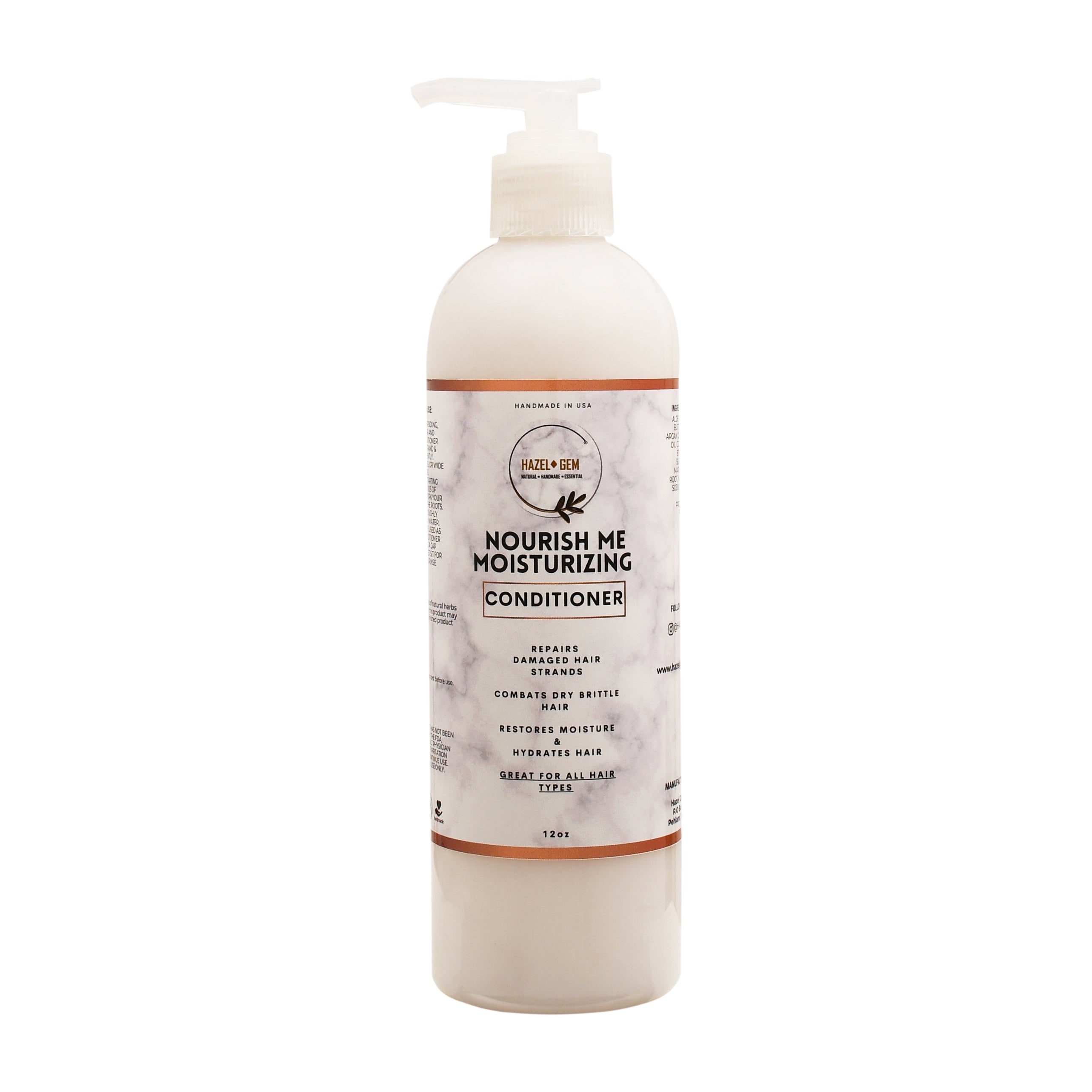 Nourish Me Moisturizing Conditioner
Benefits:
Repairs Damaged Hair Strands
Combats Dry Brittle Hair
Softens Strands
Restores Moisture & Hydrates Hair
Great for All Hair Types
Small particles of natural herbs used to create this product may be present in finished product. 
Ingredients: 
Aloe Vera, Shea Butter, Water, Argan Oil, Almond Oil, Coconut Oil, BTMS, Honey, Slippery Elm, Marshmallow Root, Naturesilk, Sodium Lactate, Cetac 30, Preservative, Fragrance
12oz
Shelf Life: 12 months
Directions:
After cleansing your hair with shampoo, section hair and apply conditioner to every strand and massage gently. Using hands or wide tooth comb, detangle starting from ends of hair and work your way up to the roots. Rinse thoroughly using warm water. Can also be used as a deep conditioner by applying a cap and heat, let sit for 15 minutes and rinse
FOR EXTERNAL USE ONLY
This product has not been evaluated by the FDA, consult physician before use. If irritation occurs discontinue use.
Wow… Along with the shampoo this is awesome my hair feels moisturized and super clean.
VERY SATISFIED CUSTOMER
I love the hair growth oil, the shampoo & condition & the hair butter. They all give volume to my hair. I WOULD DEFINITELY RECOMMEND.
New STAPLE!!!
I've tried every conditioner known to the natural world, but this right here?! The slip, light scented clean fragrance, and the moisture retention is a God sent!!! Thank you so much Hazel Gem!
My hair was dry, brittle and thirsty but once I washed my hair with the Hazel Gem Nourish Me shampoo, conditioner and deep conditioner, my hair responded immediately! My hair was moist,'shiny, soft as well as manageable. My hair's thirst was definitely quenched! Afterwards, I used the Hazel Gem Hydrating Leave In Mist, Hair Butter and Hair Growth oil to add more moisture and seal it in. These Hazel Gem products are a godsend…. I finally found products that work for me…I highly recommend Hazel Gem products to anyone who has dry, brittle and/or damaged hair to restore your hair's luster, moisture and shine!