April is Autism Awareness Month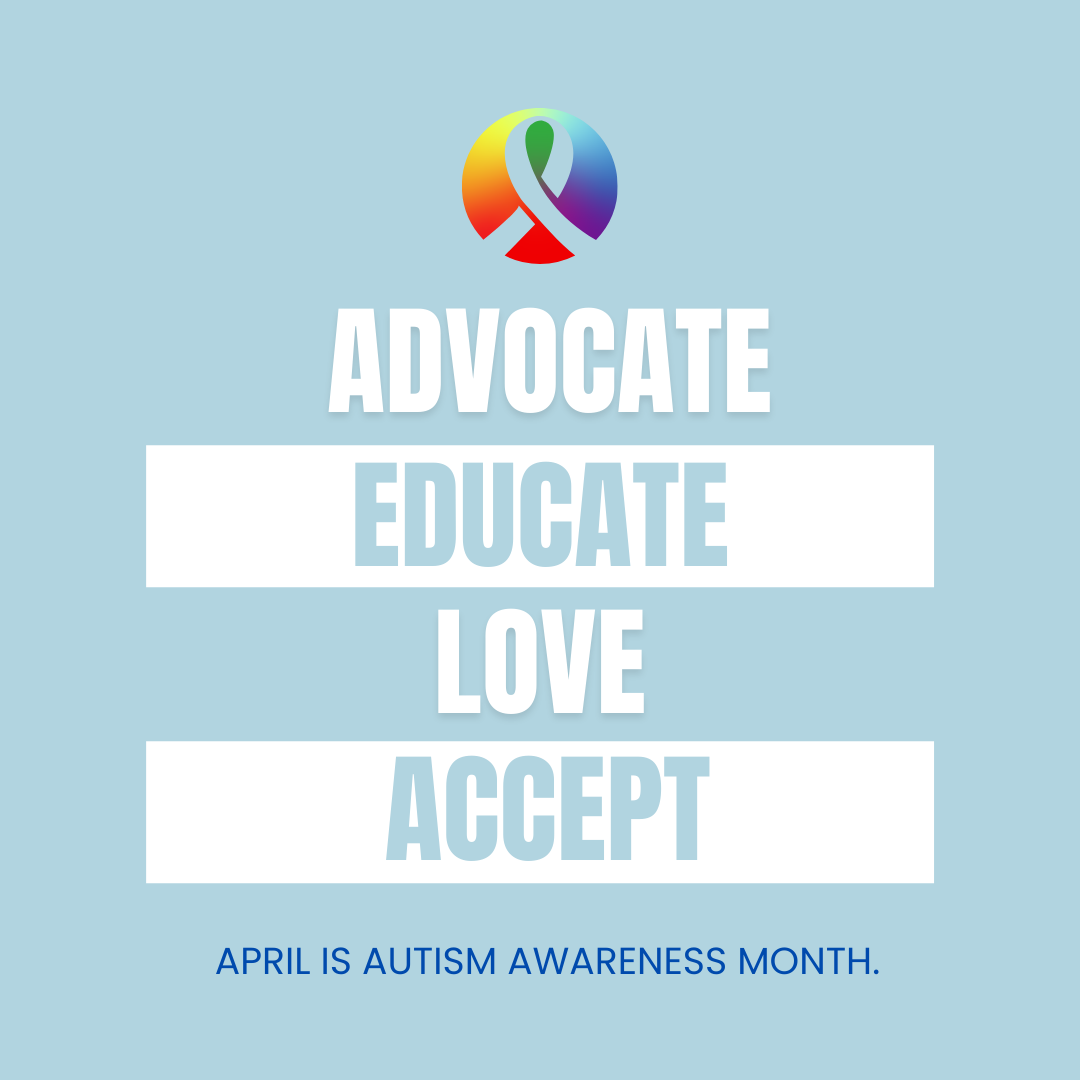 The Importance of Autism Awareness
Over 75 million people worldwide have autism spectrum disorder which is why it's so important to continue to spread awareness about it and find ways to show support for the community. With April being autism awareness month, it's so important to educate yourself (and others!) on what autism actually is and how to continue to bring awareness to those who have ASD. Read on to learn more about autism and how you can show support this April and beyond.
What is autism?
In the most basic sense, Autism Spectrum Disorder (also known as ASD) is a developmental disability that can affect communication and social interaction skills. Many people with autism also have select interests and often participate in repetitive behavior. It's important to remember that autism looks different for each person it affects which is why there is a spectrum based on specific signs. Some people with autism are able to take care of themselves and live a healthy life with little support while others need more assistance to do their day-to-day tasks.
Experts will typically diagnose autism based on three different levels. These levels indicate how much outside assistance or support a person would need in their daily lives. Those with level 1 autism (also known as high-functioning autism) require some assistance as they often struggle with interacting with others and may find it hard to stay organized to complete fundamental tasks. Level 2 autism (also called just autism) is categorized by needing even more support as people with level 2 autism can usually only participate in interactions when it pertains to their own special interests. Finally, those with level 3 autism (or severe autism) are not able to communicate properly–both verbally and non-verbally. They also can show severe distress when they change behaviors or need to focus on one specific task. As noted, these descriptions are very broad and may be different for each person.
Typically, autism is diagnosed during childhood by way of using several diagnostic tools. Those tools include scales that are able to "score" a child's social interaction/communication skills, special interest fixations, and the ability to perform day-to-day tasks. Most symptoms of autism will present themselves during the early developmental stage and can cause delays in crucial functional skills.
Ways to spread autism awareness
There are several ways to raise autism awareness–most being totally free if you do not have the money to spare.
Take the time to learn
The first step in autism awareness is making sure that you stay educated on what autism actually is and isn't. This will not only help you stay educated when sharing information with others, but it will also help you to communicate with those with autism in a way that is effective to them. As with any physical or mental disability, you always want to be open, have patience, and try to gain a better level of understanding.
2

. Stand up for those who can't stand up for themselves
Part of bringing awareness to autism also means being an advocate to those with ASD. What that means is that you're always willing to stand up in situations where others may be talking negatively to or about a person with autism. Because autism affects communication skills, those with ASD may not be able to effectively defend themselves in difficult situations. This is where you can step in and make them feel more comfortable–no matter the setting or situation.
Attend or organize events
Make sure to do some research to find local events in your area that benefit autism awareness. There may be more groups in your town than you might think! Many of these events aim to raise money for local communities to give them the support they may need. With April being autism awareness month, now is the perfect time to get involved in an event in your area (and bring some friends along with you!)
Donate
While not everyone may have the funds to donate, there are some amazing organizations that focus on autism awareness and support who are in need of your help. One of our favorite organizations is Autism Speaks which is an amazing corporation dedicated to supporting people with autism and their families. There are also many localized organizations that may be closer to you so you can ensure that your donation is helping someone in your direct community. Although it may not always be feasible to donate a large amount, every dollar counts and can make a bigger difference that you may even realize!
Contact your representatives
There are dozens of government policies that directly affect those with autism. By contacting your local and state representatives and legislators, you may have a crucial impact to sway these policies one way or the other. Educate yourself on how these proposed policies will affect the autism community and urge people around you to do the same thing!
How Hazel Gem is supporting autism awareness
Autism awareness is something that is very near and dear to the Hazel Gem team as our CEO has two children that are on the autism spectrum. For this reason, we know how important it is to show support and spread awareness for the autism community. In April for Autism Awareness Month, we've created a limited-edition puzzled heart shape of our best-selling Glow Even Tone Facial Bars. All proceeds from this limited-time product will go towards Autism Speaks. If you're thinking of trying out our Autism Awareness Month Turmeric Bars or any of our other products, we are also running a 15% off promotion for the month of April using the code ASD. This promo code can be used on all orders so you can experiment with any of our high-quality products!
If you have any questions about our products or what we're doing to spread autism awareness this month, please feel free to reach out to us via social media or through our website!